Page 3 of 3 •

1, 2, 3
First topic message reminder :
My son was asked to shoot the Springfield XDM at Camp Perry. Trigger weight was increased to 4 pounds. The targets are in the photos. He shot a 295-15X with it, shooting another rapid fire he shot a 100-7x (3th target) Simply put for those new shooters you do not need a decked out fancy pistol to get a good score. Understand these are witnessed targets of actual shooting not some doctored targets some gunsmith's post to claim their guns shoot great. Yes a little work was done to the gun but can be done by the shooter. Some welding was required on the barrel but I'm sure a smith can be found to do what is required.Simply put here is a pistol that can advance you to the top without spending a fortune!!!!! Yes I assume he will be shooting it  in the CMP National Match.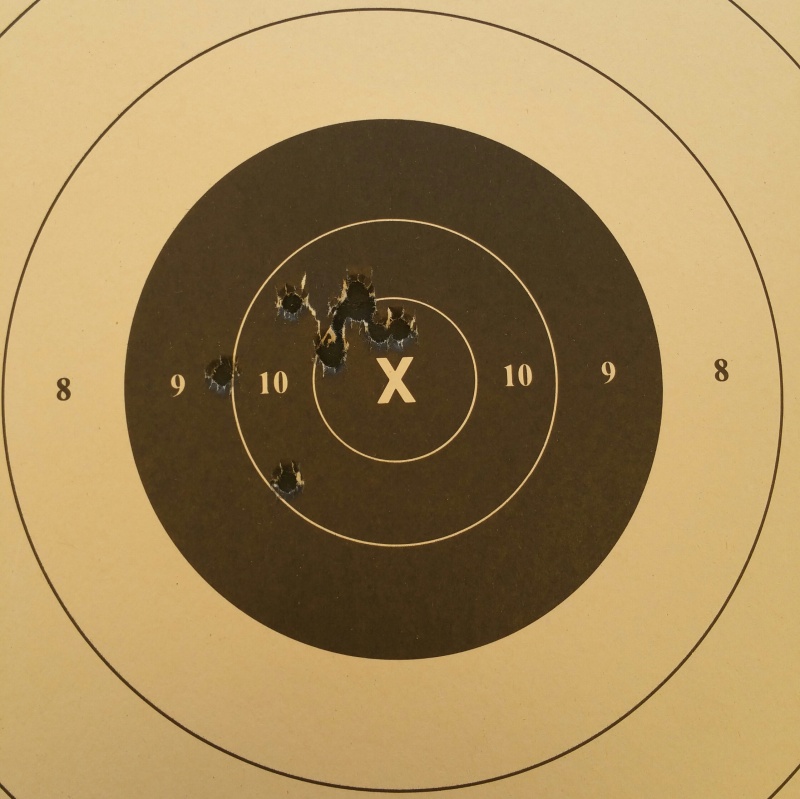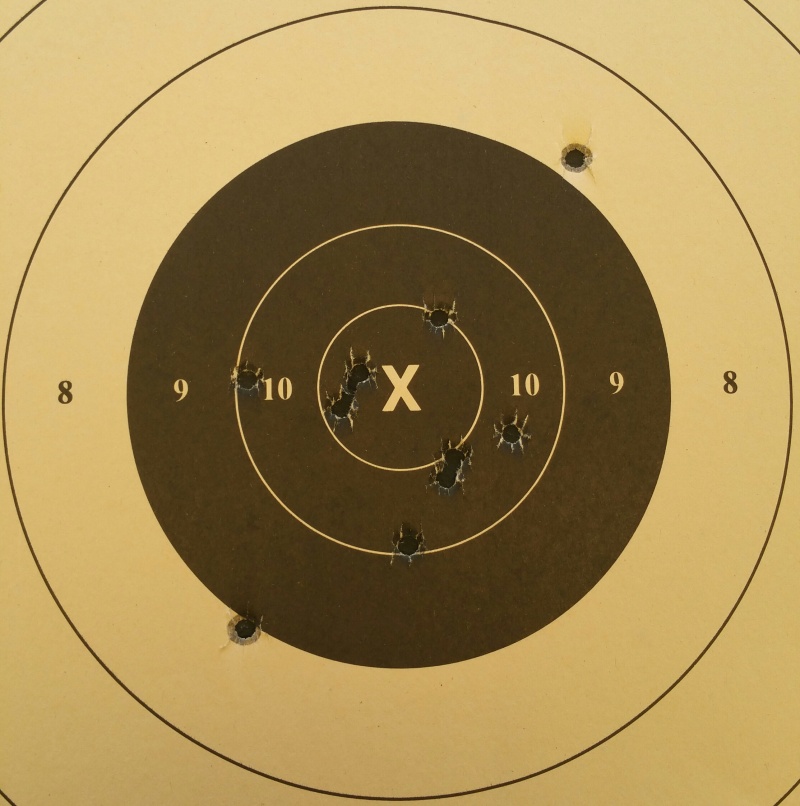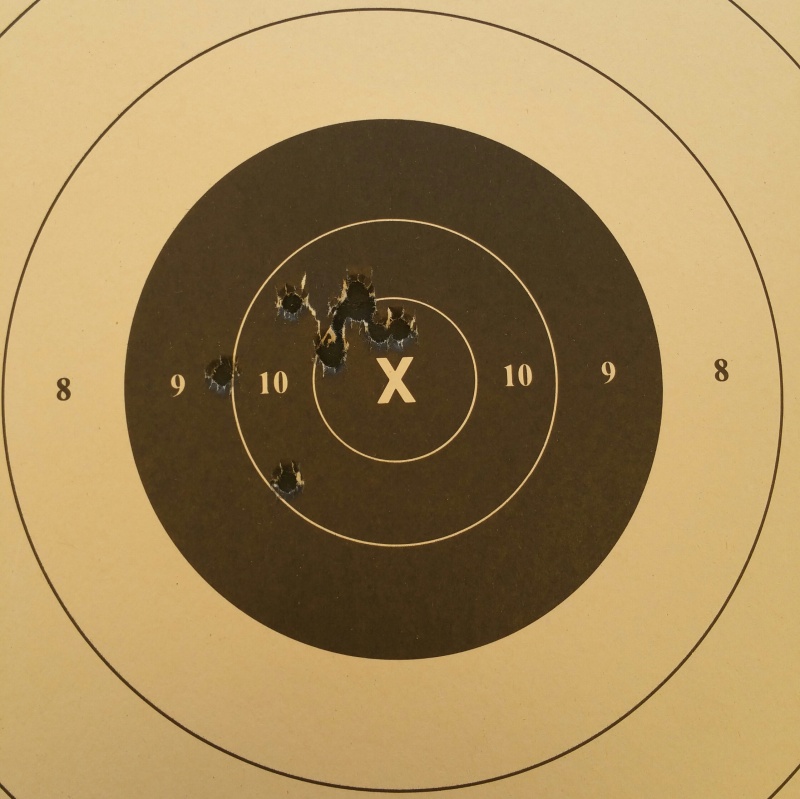 Last edited by Froneck on Sat Jun 25, 2016 8:35 am; edited 1 time in total

Froneck




Posts

: 842


Join date

: 2014-04-05


Age

: 70



---
I started setting up a 5.25 in 9MM for the P100 last year, just couldn't get good results at 50yds.  I needed more time on the trigger, it's a very long roll, also found out you needed to have a weld placed to tighten up the barrel.  I haven't had it done it yet.

- Dave

I should add I did clean a couple of 25yard rapids in practice so the potential is there.

dronning




Posts

: 1434


Join date

: 2013-03-20


Age

: 64


Location

: Lakeville, MN



Dave, who do you send it to for the welding?

rreid




Posts

: 320


Join date

: 2012-02-06




dronning




Posts

: 1434


Join date

: 2013-03-20


Age

: 64


Location

: Lakeville, MN



I talked to him yesterday, and he said he could do it.  Seemed pretty knowledgeable about it.  And very cost-efficient.

I'm suffering from analysis paralysis trying to decide between this and a Beretta (which would not be cost-efficient).

devildog




Posts

: 21


Join date

: 2015-02-18



I found the perfect 3fer for my XDM. The pistol is very accurate.. But, I am not in love with double stacks, striker fire (DA) triggers or steel sights. I also am not a big fan of my Ultradot HD Micro. It does have the neat feature of turning on just by touching the scope in the right spot. The 3fer? 1.Find a use for my XDM. 2. Find a use for my HD Micro and 3. Do something with that laser that has been sitting in a drawer for X number years. This may not be germane to Bullseye but if you bought one of these last year planning on blowing everyone away (competitively) at the Nationals and reality has set in. Or if you bought a HD Micro and are still trying to find the perfect place for it then this might be your solution also.

or not. It's now a 16 round double dotted Bullseye home self defense cannon.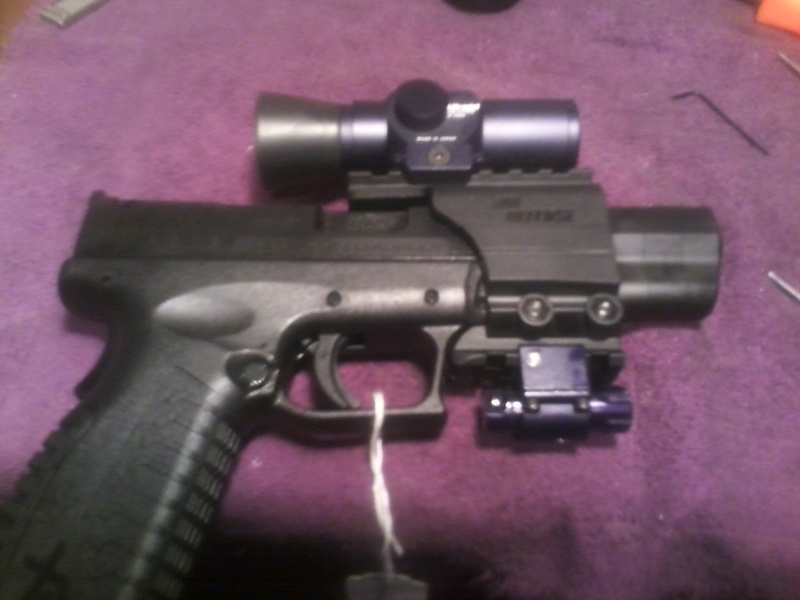 LenV




Posts

: 2530


Join date

: 2014-01-24


Age

: 67


Location

: Oregon




james r chapman




Posts

: 2116


Join date

: 2012-01-31


Age

: 68


Location

: HELL, Michigan



Wow Len you have a lot going on in that Frankengun picture picture, its not exactly a Colt Python. I am sure if you ever needed to use it in anger the assailant just might be scared away.

rich.tullo




Posts

: 850


Join date

: 2015-03-27



What size front sight fits the stock rear site in the XDM?

ArmyTherapist




Posts

: 1


Join date

: 2016-12-29




LenV




Posts

: 2530


Join date

: 2014-01-24


Age

: 67


Location

: Oregon



Page 3 of 3 •

1, 2, 3
---
Permissions in this forum:
You
cannot
reply to topics in this forum