No, I'm not running a Les Baer for sale scam.  My father and I have shot Bullseye together for a few years, and we're both ready to try rifles for a bit, and have pretty much finished our formal competition in conventional pistol.  We shot different guns for .22 cal and centerfire, but our .45 setups were almost identical.  We both loved our Les Baer wad guns.  I listed mine as a complete package a week or two ago on this Bullseye specific forum and it sold to the first inquiry on the day it was posted.  He listed his on an Indiana general gun forum in hopes of a local face to face sale, but these guns are just more costly than the average gun joe will spend if they're not seriously into Bullseye shooting.  So, he asked me if I would list it for him like I did mine.  I don't see anything in the guidelines against listing it for someone else, but if I'm wrong, and that is a violation of some sort, someone let me know, and I'll tell him he has to set up his own account to list it.  For now, I'll post his package, which is not identical, but very similar to the one I listed.  I will also include my name and email, as well as his.  If you're interested, please post here, and follow that with an email directly to him.  It will be my father who commits the package for a sale, not me.
Here is what he has:
Les Baer .45acp Wadcutter Bullseye Package
Les Baer Custom 1911 Bullseye Wadcutter Pistol, .45 ACP, 5 in BBL, with frame mounted scope rail and 2 magazines.  ($2180.00)
Factory trigger was upgraded/replaced with a KC Kustom "Battle Axe" roll trigger.  VERY nice and smooth roll.  ($190.00)
UltraDot Matchot II red dot optics.  ($230.00)
Right hand adjustable Nill Griffe custom grips (medium/average hand size).  ($265.00)
Original box with extras pictured.
$2175.00 for the package, shipped and insured for purchase value, from our FFL to yours, pending verification from your FFL there are no restrictions affecting the sale to your state.  If in Indiana, will drive a moderate distance within central Indiana for a face-to-face if desired, but buyer must sign a bill of sale documenting both an IN Driver's License and LTCH.
My father's contact info:  Budd Bennett, bennett-charles@att.net
My contact info:  Chuck Bennett, chuck26287@att.net (Again, I suggest going directly to my father with any interest, as he will commit for any sale.)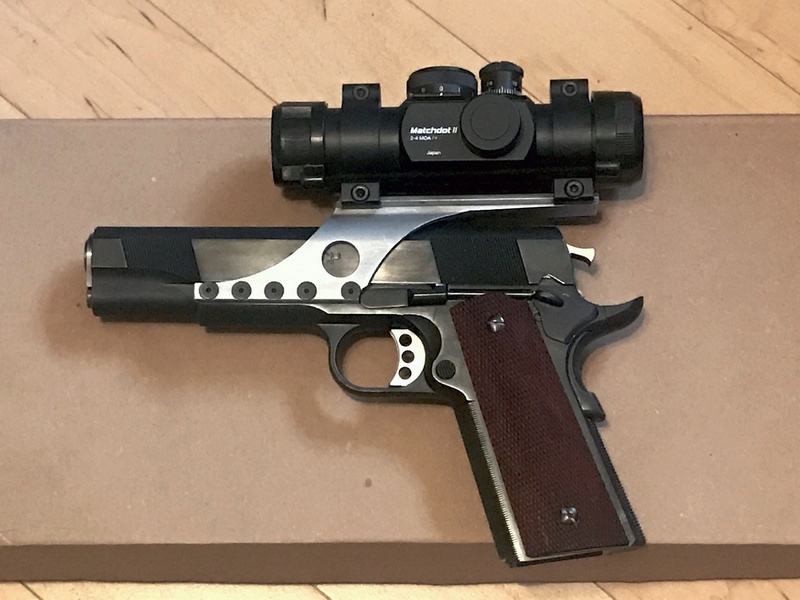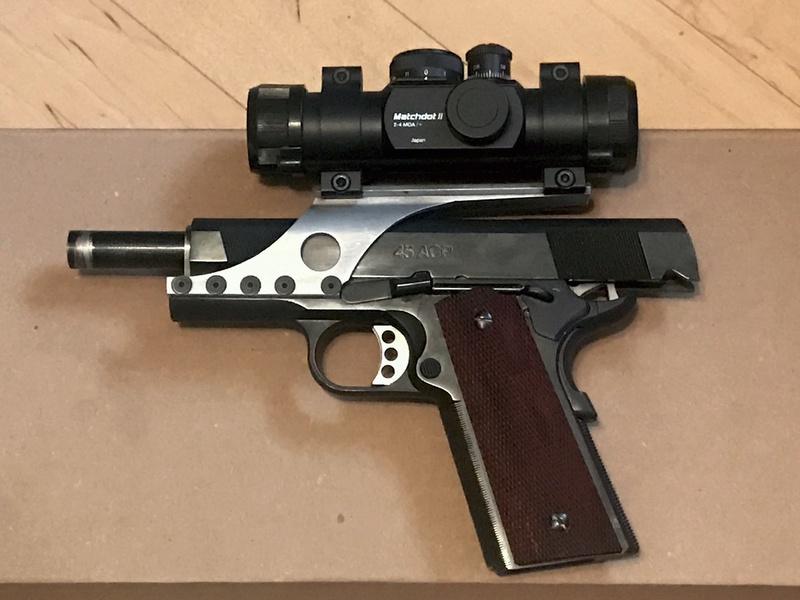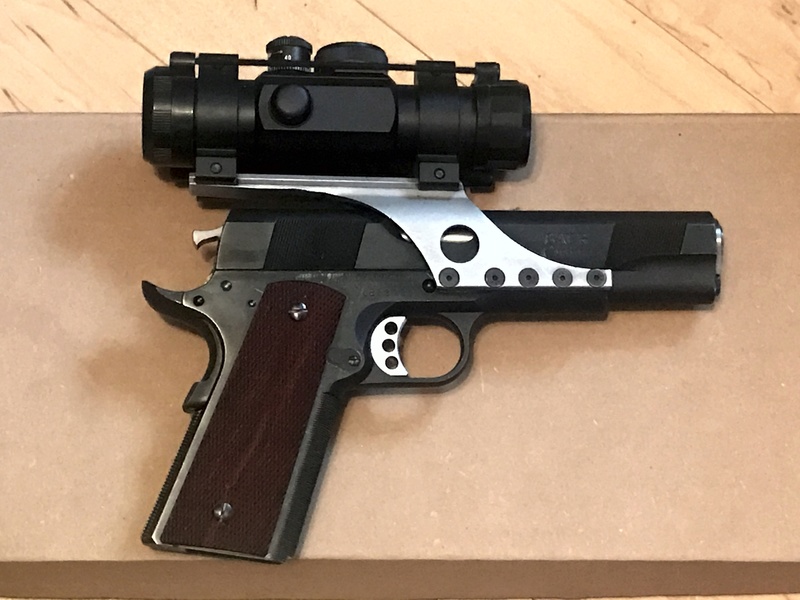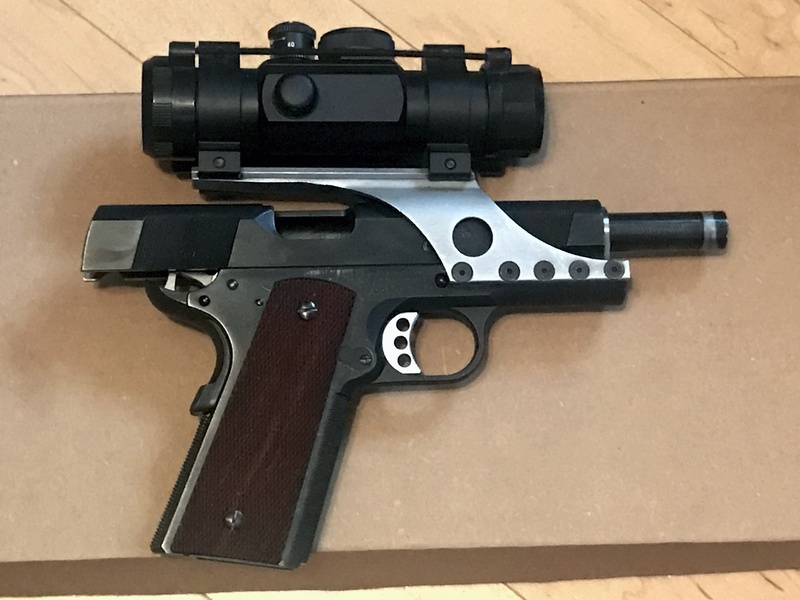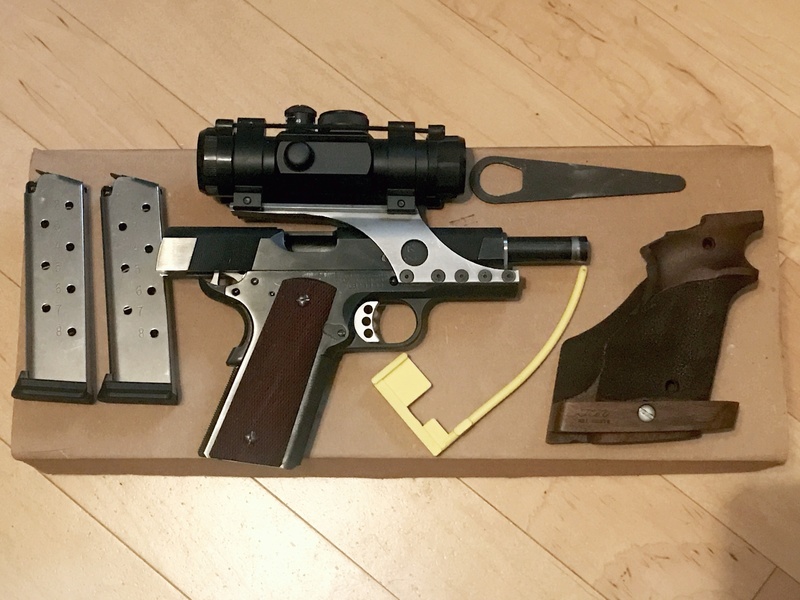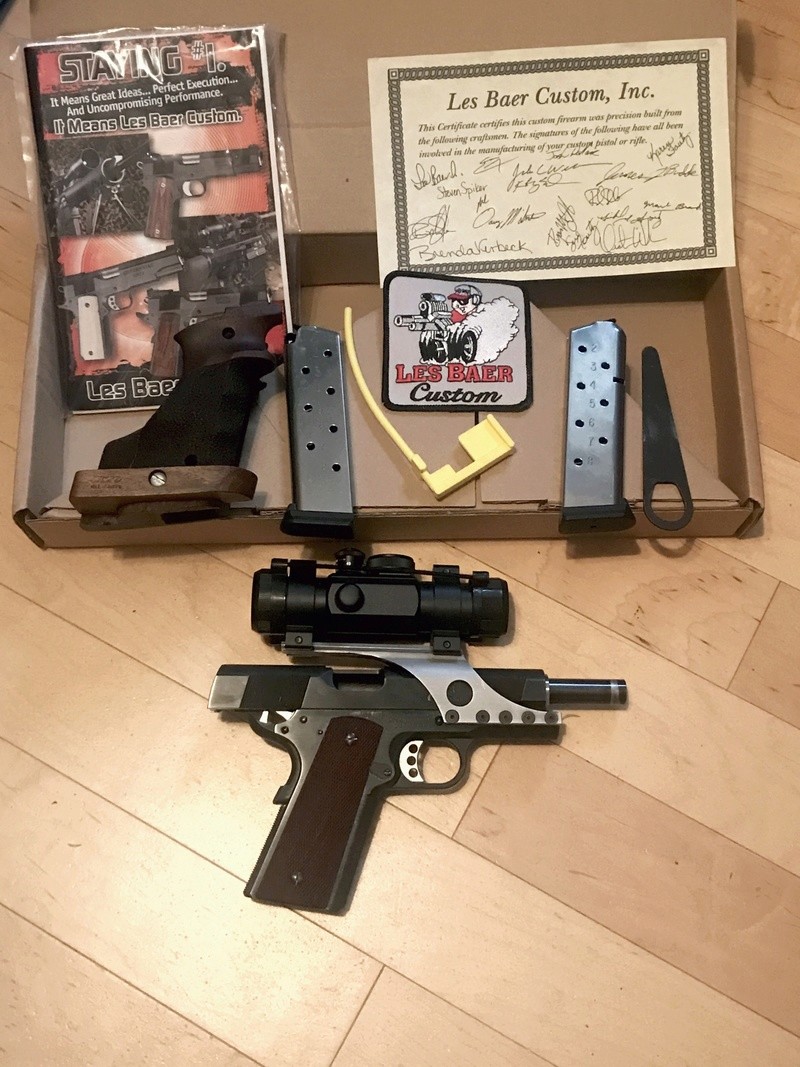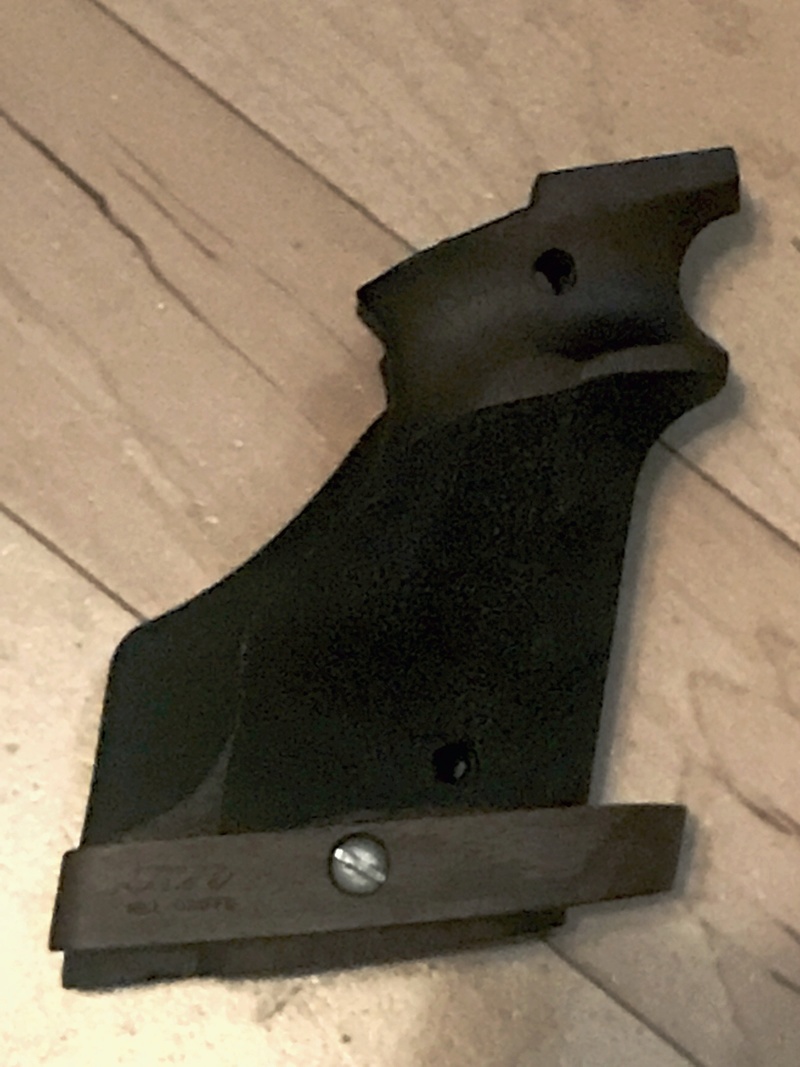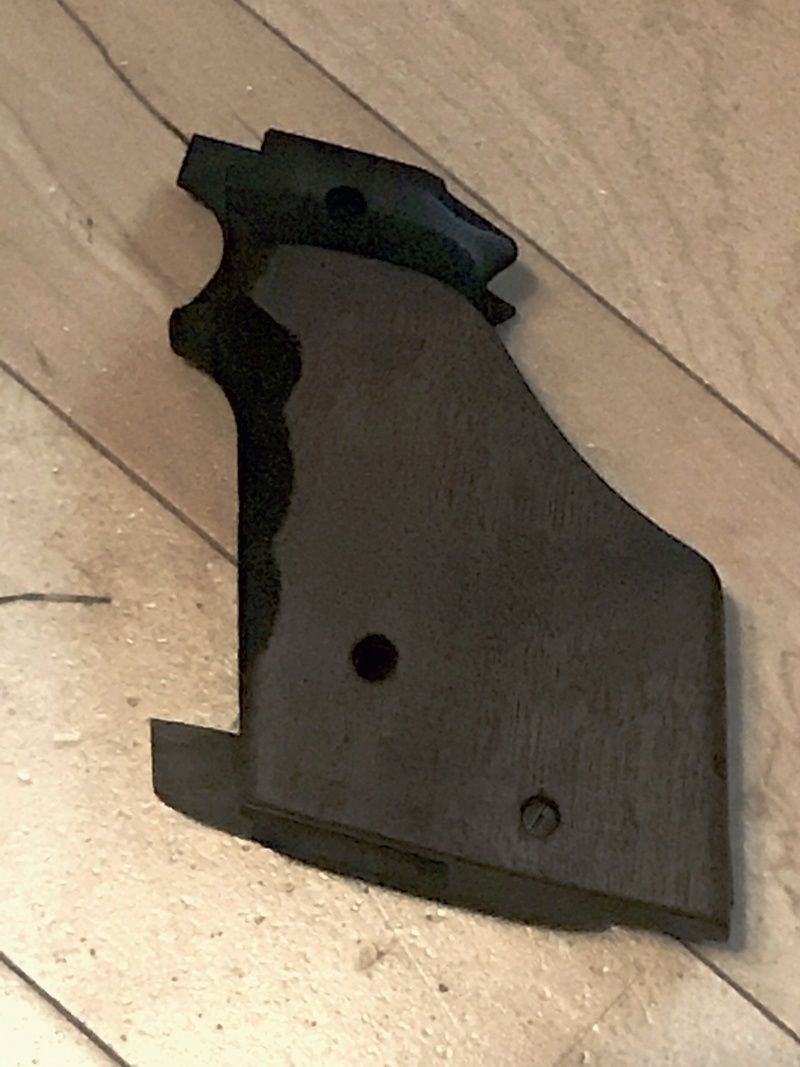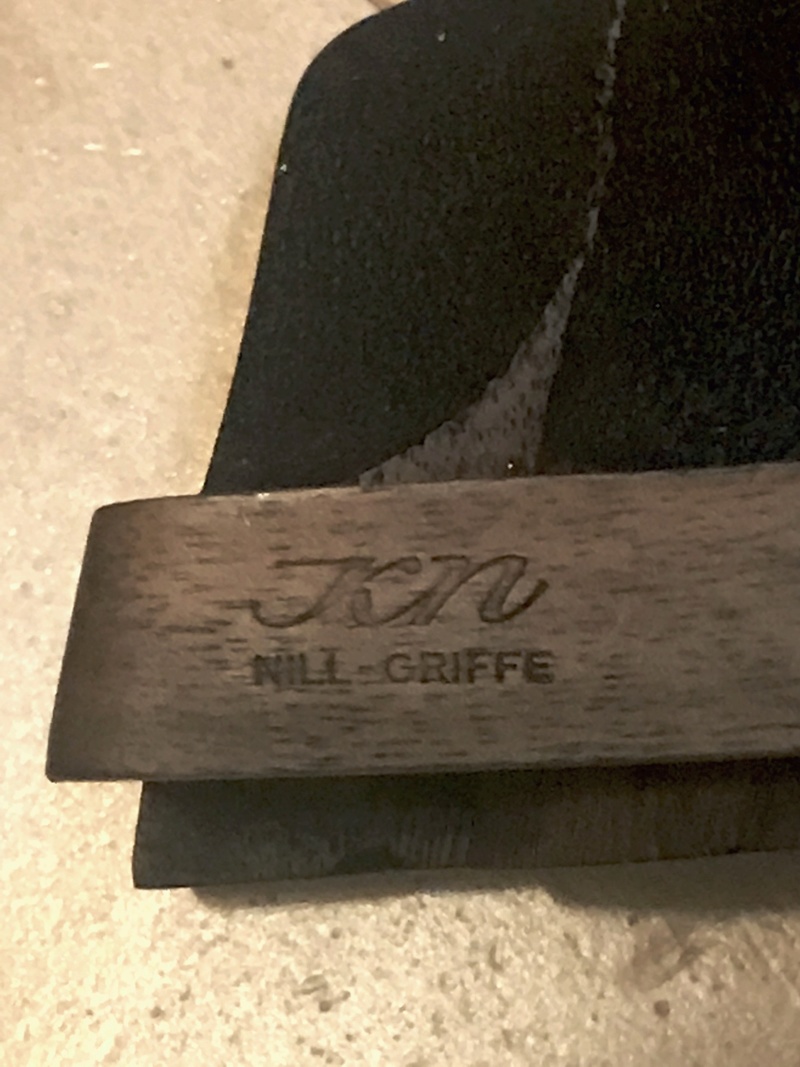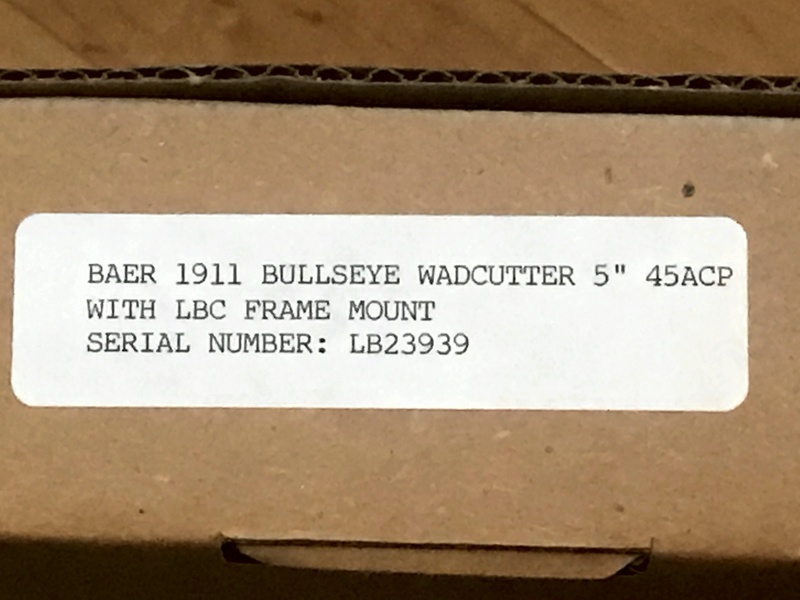 Chuck26287




Posts

: 26


Join date

: 2012-11-18




Chuck26287




Posts

: 26


Join date

: 2012-11-18



Still available.  Outdoor Bullseye season is coming.

Chuck26287




Posts

: 26


Join date

: 2012-11-18



---
Permissions in this forum:
You
cannot
reply to topics in this forum