Up for sale again is a dedicated .22 1911 conversion lower. This is a turnkey 1911 lower specifically set up to put a Marvel, AA or Nelson conversion on.
I bought this Essex lower from a forum member and went through it thoroughly and rebuilt with quality (non-MIM) parts, and cerakoted black. I was going to use it as a spare but I really don't think it is likely my main conversion lower is going to break so there's no need for it.
Parts breakdown:
Essex frame (finger spike, no checkering)
SA 20LPI straight MSH
EGW high magazine catch (for reliable feeding with conversion magazines)
Cylinder & Slide commander hammer, sear + disconnector set. Trigger is very crisp 3-3.5lb.
Wolff 18lb mainspring
Wilson Combat beavertail
Wilson combat grip screw bushings
Wilson combat hex head grip screws
SA extended safety
Pachmayr wraparound grips
Videcki long solid trigger w/ overtravel screw.
Frank S. Aluminum bronze trigger shoe 0.5" wide 
               Everything is nicely fitted, beavertail/frame/safety are blended and look great. Professionally cerakoted (MOD1 firearms in Nicholasville, KY) in graphite black. It is a semi-matte finish that matches conversions very well.
Here's the questions I would ask/ what I would want to know if I was a buyer:
Thumb safety firmly engages sear, grip safety works and does not interfere with trigger overtravel. Hammer half-cock notch clears sear as hammer falls. Hammer strut does not rub on beavertail. Hammer strut pin is staked in. Fire control pin holes are within spec and pins have no radial play. Mainspring and components move smoothly within housing. Trigger fits channel well, minimal up and down/side-side play. Trigger bow does not rub on conversion magazines. Ejector is properly pinned and firmly in place, and does not interfere with conversion magazines. Grip screw bushing threads in frame are not stripped, new bushings are properly threaded and blue loctited in.
I am not a professional, but have owned guns by Jon Eulette, David Sams, Clark Sr., Giles etc. so I have a good basis of comparison to see what right looks and feels like. Pretty much everything I did was cosmetic. The fire control set from C&S was drop in and I did not modify engagement.  
$
750
700 shipped to your FFL.*SOLD*
Marvel conversion and Aimpoint in pictures is for reference only, not included.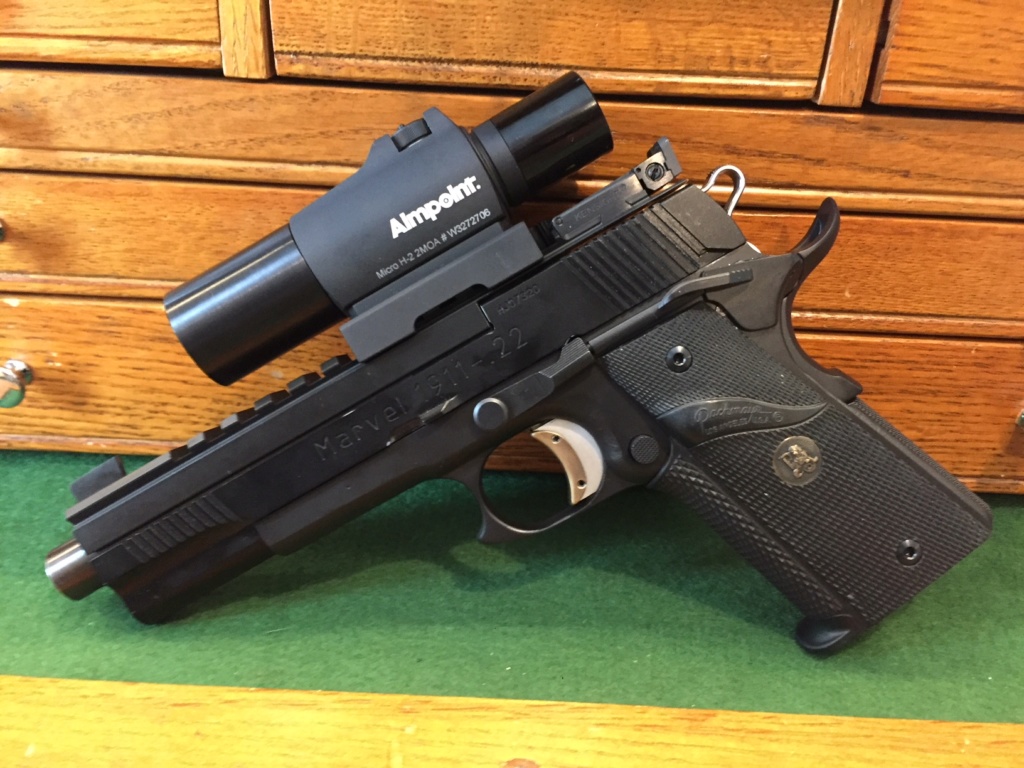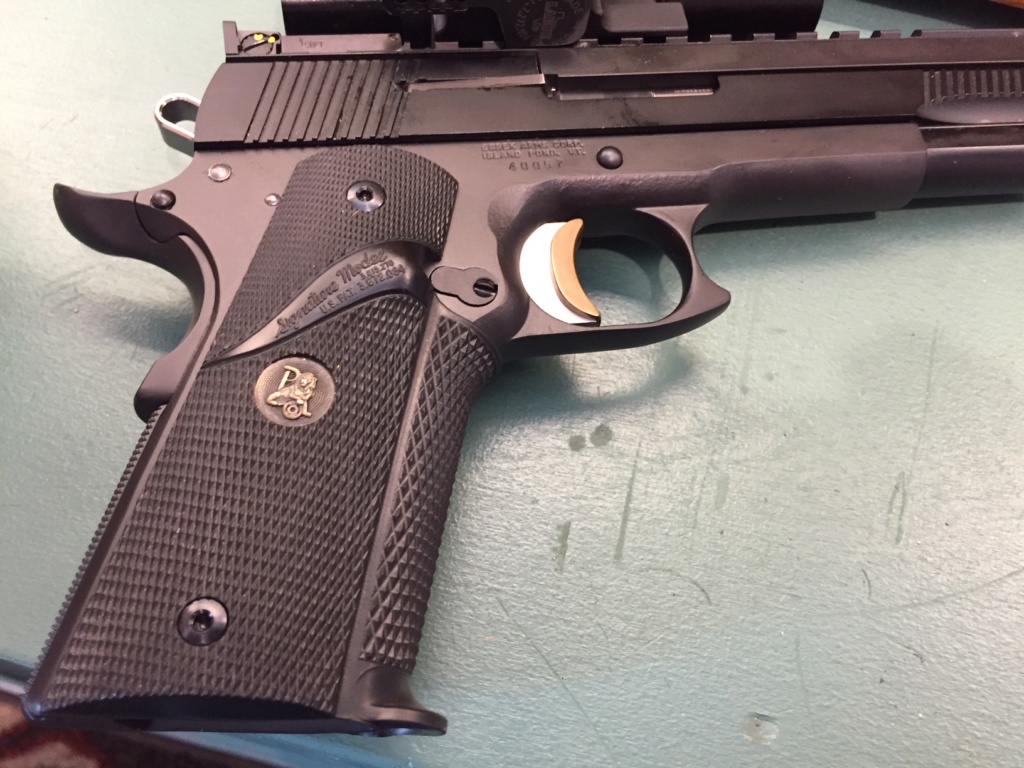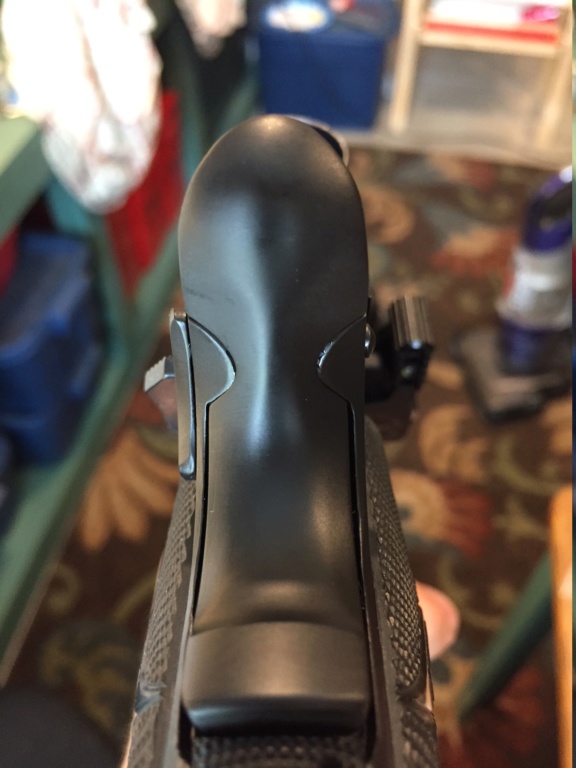 Last edited by SmokinNJokin on 9/15/2018, 3:26 pm; edited 6 times in total (Reason for editing : Added details)

SmokinNJokin




Posts

: 439


Join date

: 2015-07-27


Location

: Nicholasville, KY




SmokinNJokin




Posts

: 439


Join date

: 2015-07-27


Location

: Nicholasville, KY




---
Permissions in this forum:
You
cannot
reply to topics in this forum