There is a clip on YouTube (from 2016) in which two guys test three brands of 22 target ammo with a Pardini SP.
https://www.youtube.com/watch?v=I-_pxtRVdbg
They've had 19,657 views. It is a bit tedious, but easy to skip through to the bits of interest. I had not thought about just firing 4 shots from the first magazine, then change mag, then proceed with 6 - clever.
I realise that their "Norwegian Ransom Rest" works OK with the Pardini because they can clamp the barrel shroud. Not quite so easy with a 1911. And, I'm not very willing to clamp my ~$3,000 gun in a vise. BUT - they seem to have got quite representative results and it is certainly a quick and easy way to create a fixed rest.
What say the experts?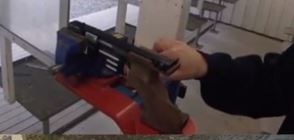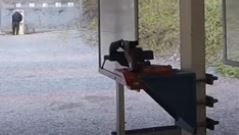 radjag




Posts

: 647


Join date

: 2017-03-23


Age

: 64


Location

: Oregon



IMO... It works because it is low power 22LR and they are clamping in line with the barrel, so the recoil is all inline.

It won't work for a 1911 because it's usually higher power and you can't clamp inline, so there will be a torque. You can probably tighten the vise enough to overcome most or all of this, but I'm not going to loan you my gun to try it on.
DAVID SAMS USED TO SELL AN ATTACHMENT FOR THE RANSOM REST. IT REPLACED THE GRIP INSERTS. IT'S PURPOSE WAS TO GRASP GUNS BY THE BARREL. GREAT FOR REVOLVERS AND MANY 22's. SOME OF THE BEST MONEY I'VE  EVER SPENT. JP

JIMPGOV




Posts

: 465


Join date

: 2011-09-27



He still makes it last I looked

jglenn21




Posts

: 2054


Join date

: 2015-04-07


Age

: 72


Location

: monroe , ga



---
Permissions in this forum:
You
cannot
reply to topics in this forum