BASIC INFO:
MAKE: SMITH & WESSON 
MODEL: 52 
CALIBER: .38 SPECIAL FLUSH SEATED WADCUTTERS 
BARREL LENGTH: 5 INCH 
CAPACITY: 5 ROUND MAGAZINE 
CONDITION: USED 
GRIPS: FACTORY SLAB GRIP PANELS 
REAR SIGHTS: ADJUSTABLE 
ACTION: SINGLE ACTION
PICTURES:
Please review pictures and let me know if you have any questions.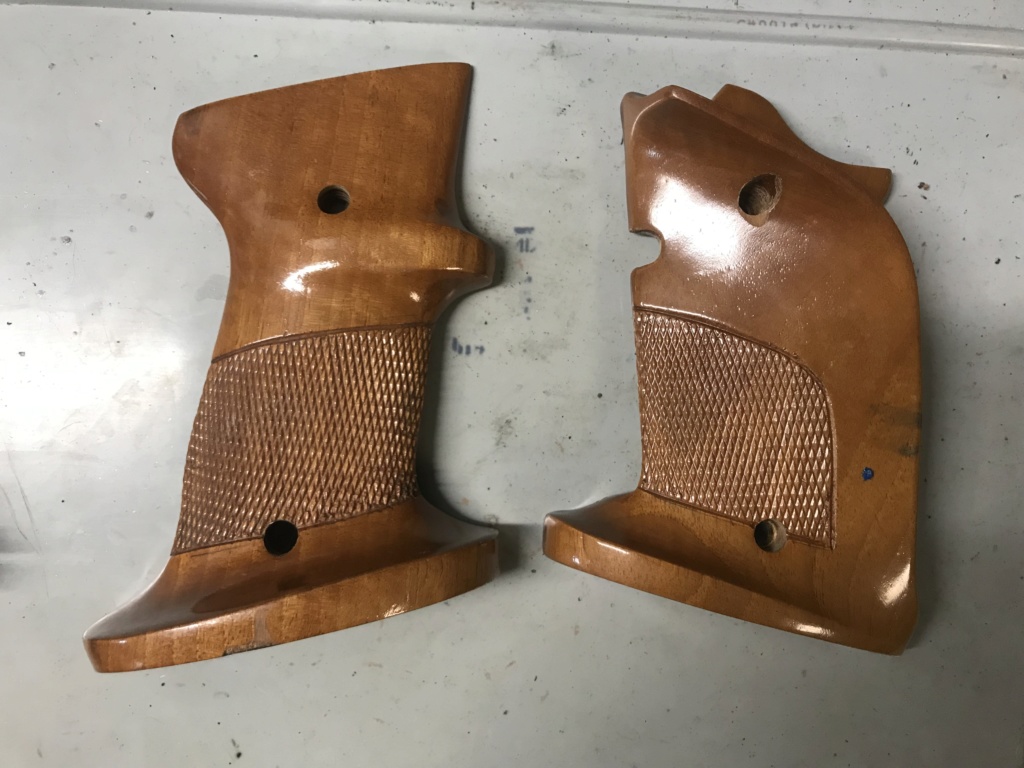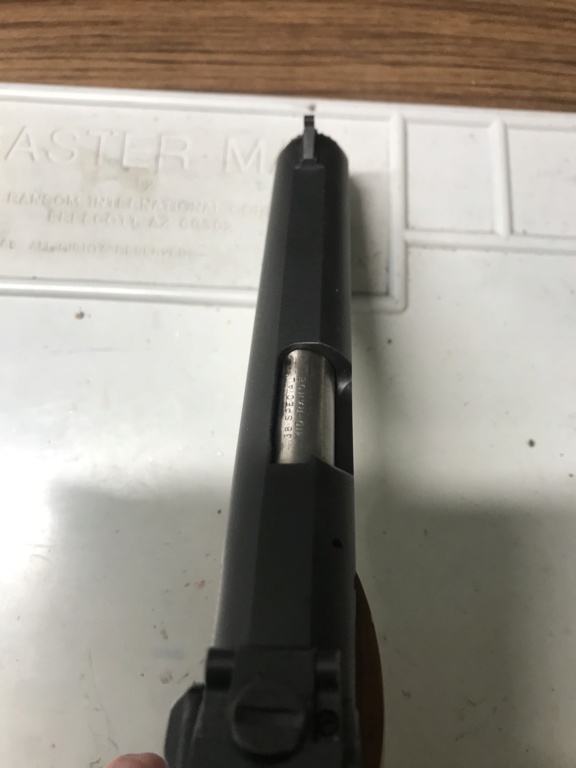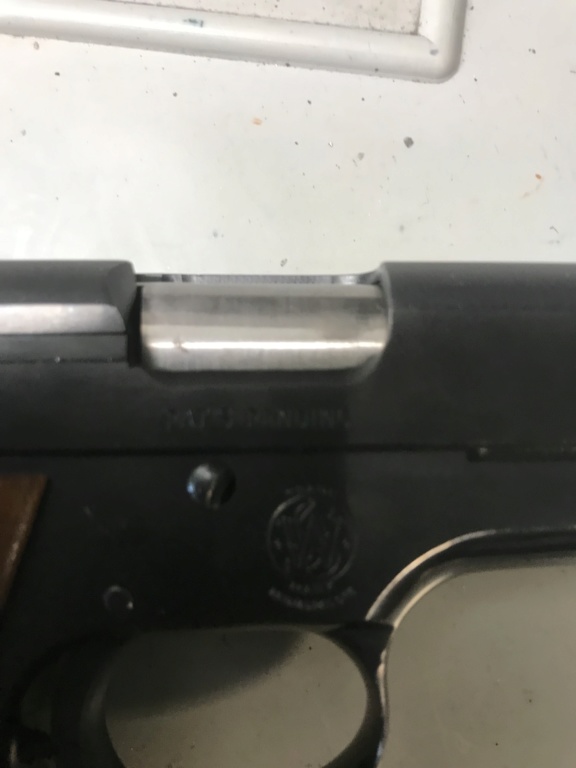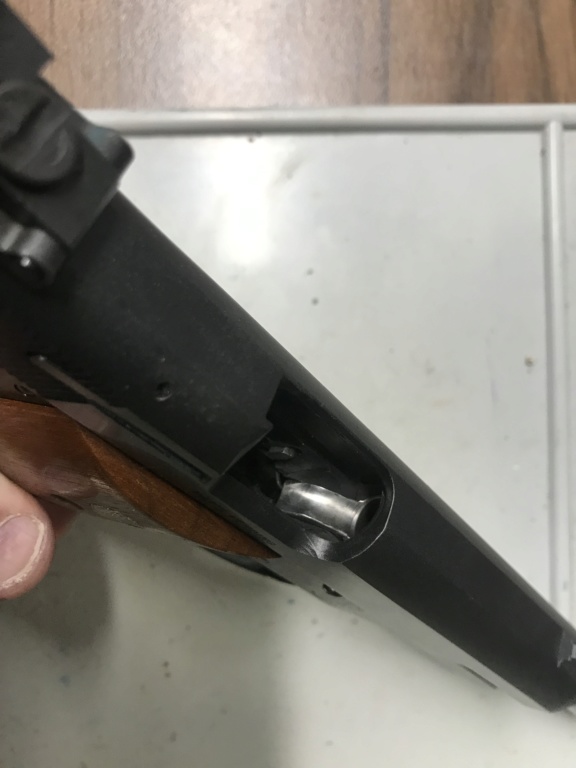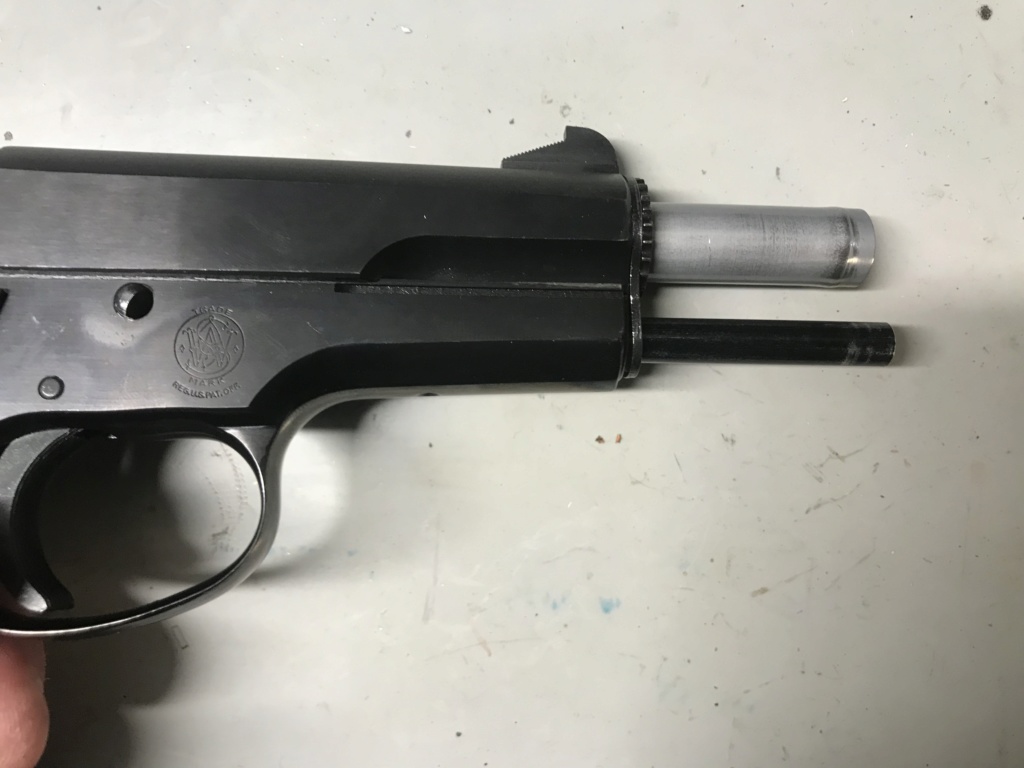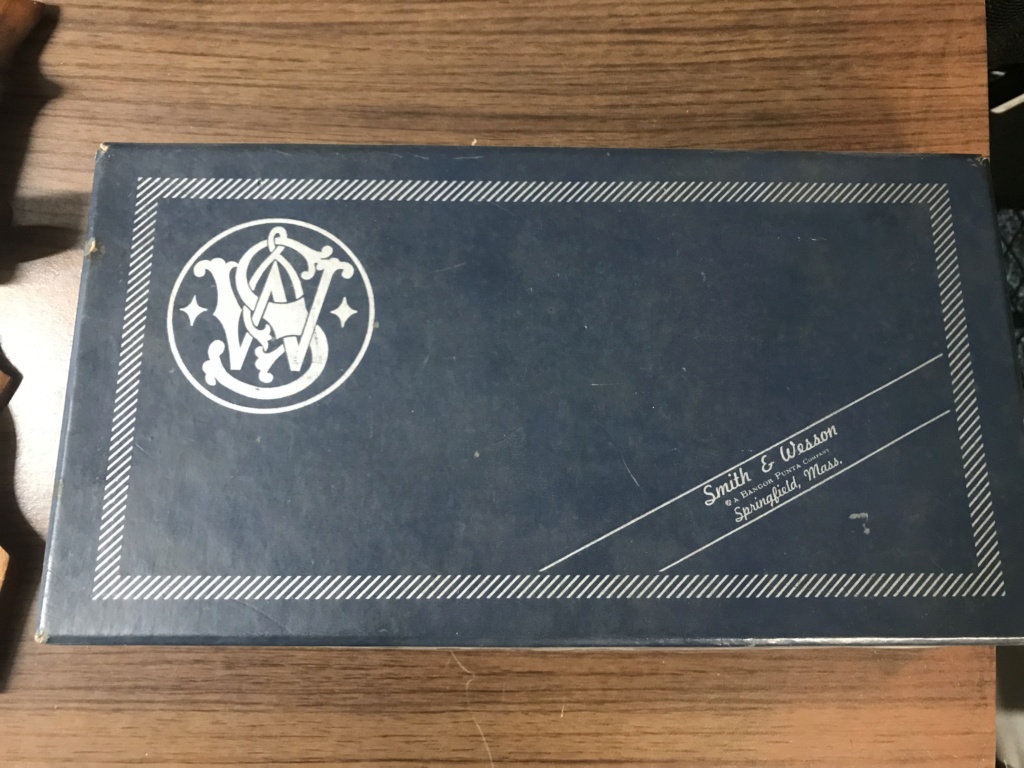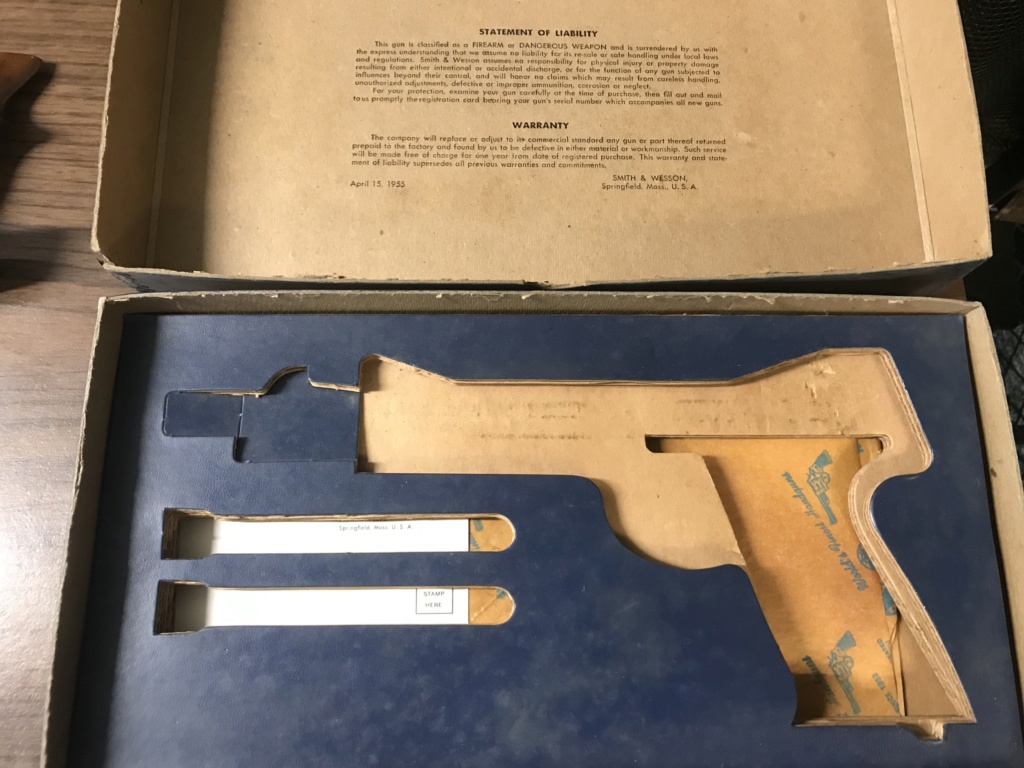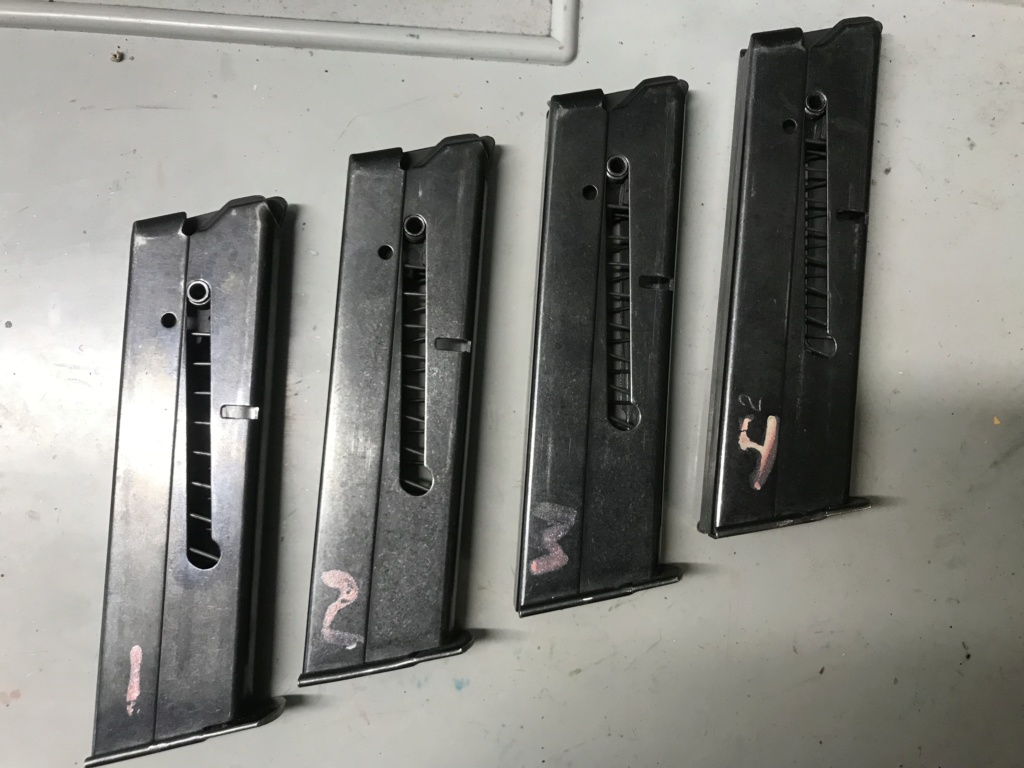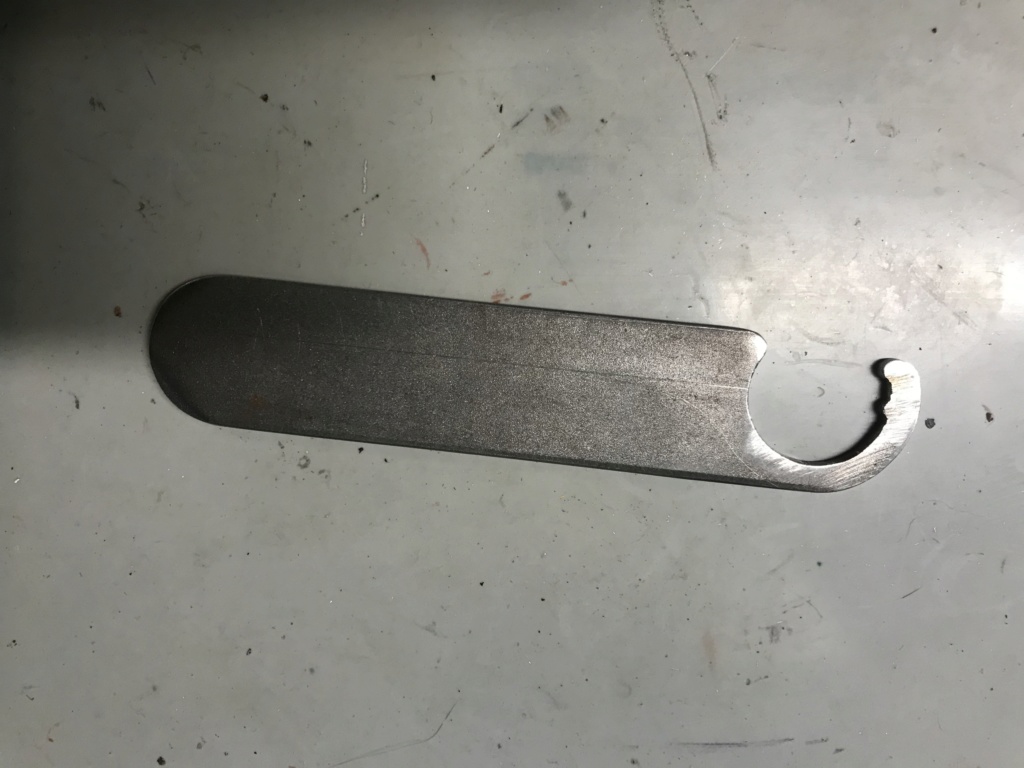 ADDITIONAL:
This gun was bought by myself unfired in 2008.  I used it on and off until 2011.  Estimated to have 5000 rounds through it based on my then shooting frequency.  It was new and unfired when I bought it. Original seller had kept it in a safe.  I have the original box with matching serial number to go with it as well as all original paperwork.  Since 2011 I have shot it about 100 rounds a year specifically for a police match.  I am no longer using this gun and plan to purchase another 1911 to have a spare gun in my box for centerfire & .45.  
I have not altered the photos in any way.  They are shown in the lighting conditions I have in my basement.  I will include with the gun 4 factory Smith & Wesson model 52 magazines that all function in the gun. These have been seen selling individually for $125 on eBay etc.  All magazines show standard wear but function fine.  I will also include a set of right hand Herrett Nationals and a set of right hand Medium/Large custom made ergonomic Randall Fung wood grips. I also have a few odds and end parts that I will include.  I DO NOT have the original bushing tool to take apart.  I will include one that I had a fabricator make for me that work fine and it heavier and easier to grip then the original were.  
FOUND ONLINE:
The Model 52 Was Designed As A Superior Single Action Match Grade Target Pistol. These 52s Shoot ONLY FLUSH SEATED 38 SPL WADCUTTER Ammunition. Each 52 Featured A Hand Fit Barrel and Barrel Bushing To Deliver Superior Accuracy And Consistency. These 52s Have "Tack Driving" Accuracy, Phenomenal Triggers And Fantastic Ergonomics And Balance. This Feature Was Eventually "Returned" To Production With The Introduction Of The Briley Barrel Bushings Used In The 2000s Produced Performance Center Autos. This WAS The Performance Center……BEFORE The Performance Center. These Pistols Have Been Used By Bullseye Master Shooters And Sportsman Alike Since They Were Released in 1961. 
Specific To This Pistol Is The "A" Serial Number Prefix, According To The SCSW 3rd Edition The "A" Prefix Was Introduced in 1970 At A115001 And Only Ran Until 1984 . This Pistol Serial Number is A192574 and matches the serial number on the box.
SHIPPING:
All shipping to be paid by buyer and shipped from FFL to FFL in accordance with all state and federal laws.  
PRICE:
$1450 
CONTACT/QUESTIONS:
Eric D. Adams
517.403.2238
bullseyeshooter29@gmail.com
THANK YOU!
Also included will be a BME mount for the 52-2 and a Burris FastFire II so you can shoot with a red dot.
---
Permissions in this forum:
You
cannot
reply to topics in this forum