L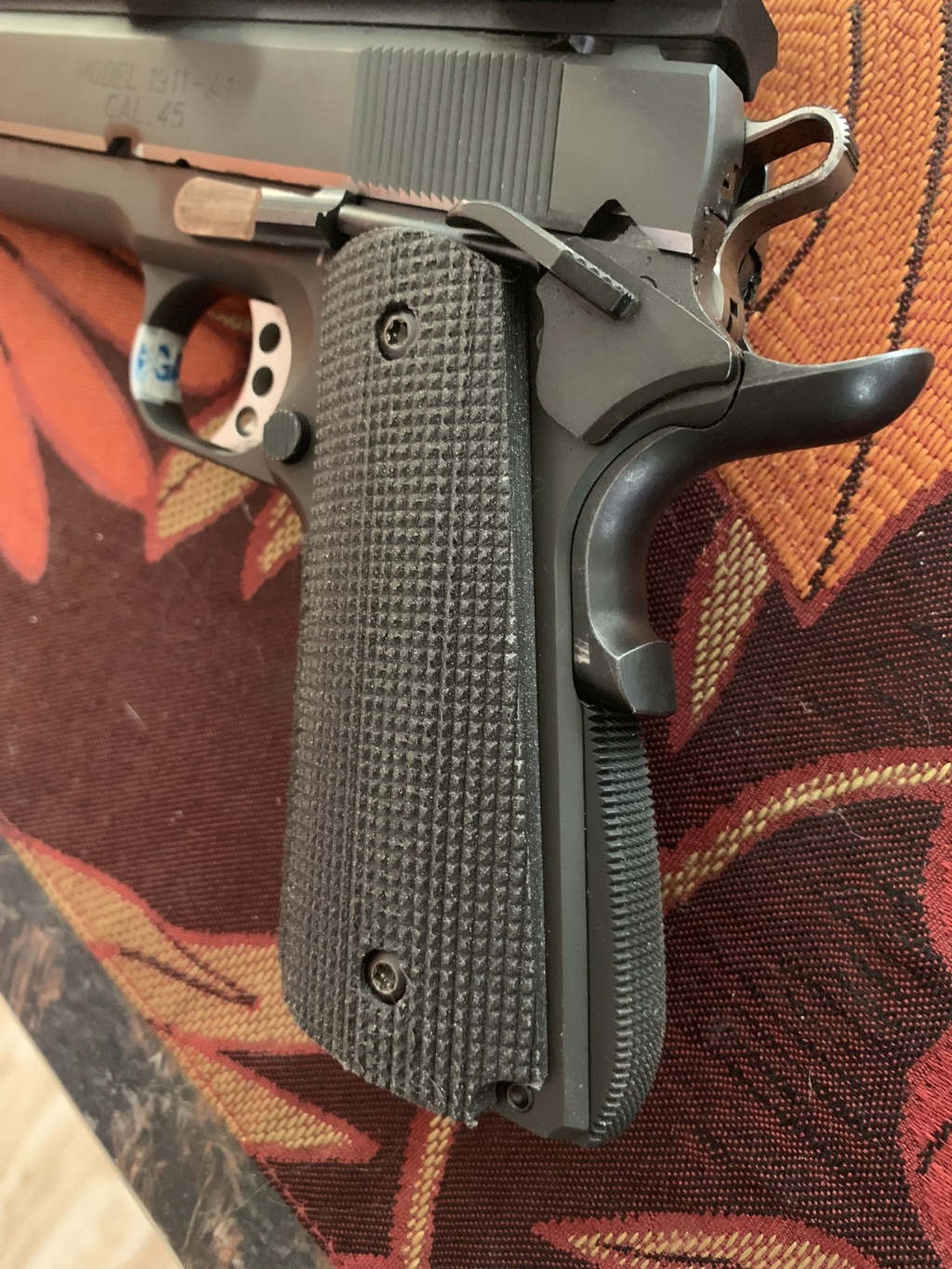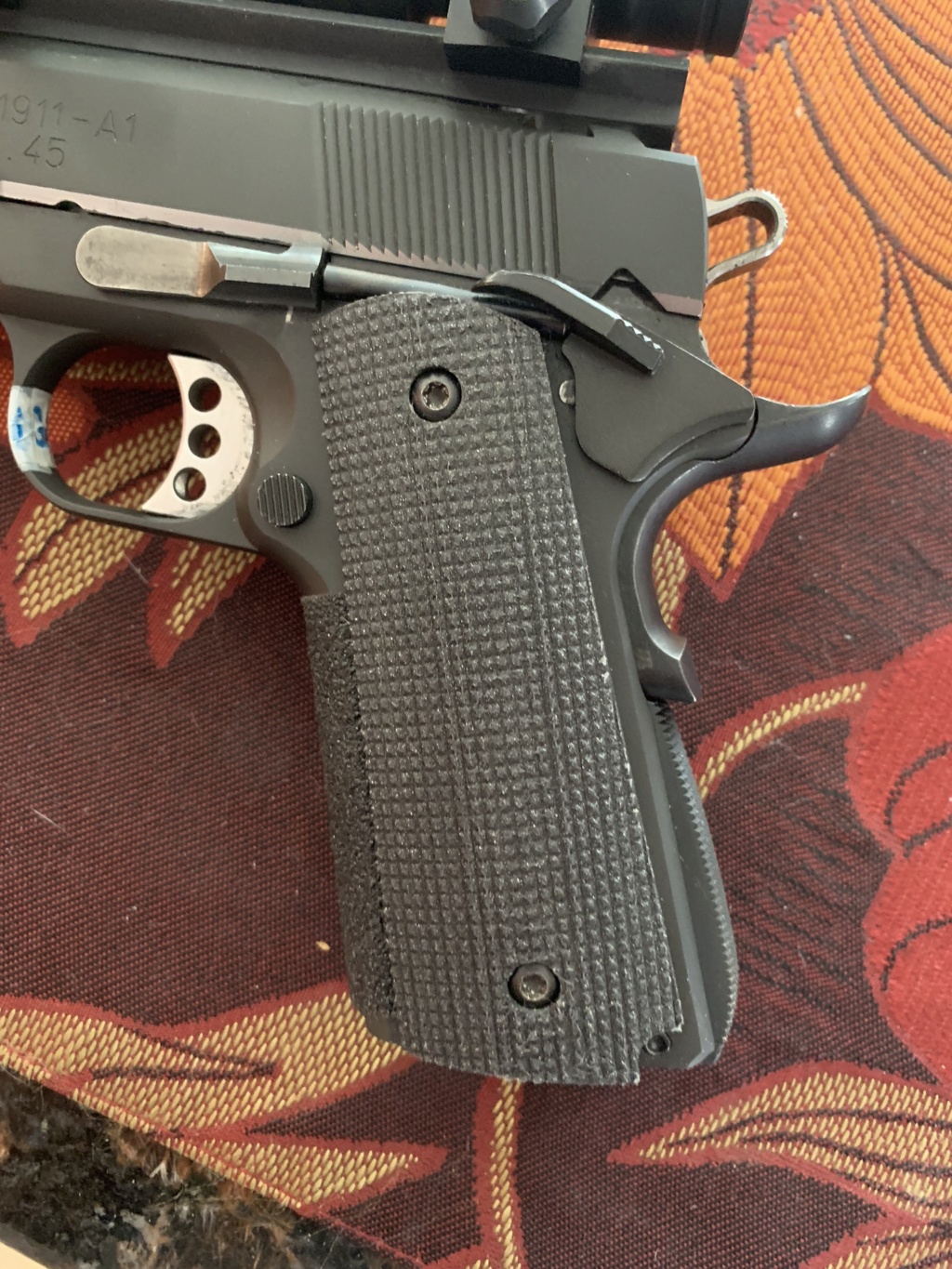 Being frustrated with slab grips that fit me well and had an aggressive hold I decided to make my own.
In the picture shown you will find my final version.  These are 3D Printed and plenty strong.  Fully checkered and very aggressive but not overly so.  I've had a few shooters test drive them and they wanted a set for themselves.  Nothing I'm trying to make a living doing or try to get rich.  I figured if it helped me maybe it would help other shooters.
One thing I did was make them a bit thicker than stock slabs.  I tried different thickness and was limited by grip screw size etc.  what I came up with is what I think is the perfect thickness for me and other shooters.  These are all made individually and I can make them thicker if needed for those Len type hands.  I work in mm measurements because that's what the 3d printer likes.  
The grips are symmetrical so so no issues on legality in a match
Stock RO grips are 7.15 mm thick
The 2 versions I have are 
9.5 mm thick
8.35 mm thick
The 8.35 have been the ones best received by shooters
If I had to judge the aggressive texture I'd say it's a bit more aggressive than sharkskin grips. 
So, all that being said and after motivation from shooters that have tried them I'm offering them for sale.  
If you're interested send me a pm and the thickness you are looking for.  For now I'm thinking only black because the filament I'm using lends to the aggressive nature.  I may offer other colors in the future.
Feel free to ask any questions here or email.  jst39@att.net
Grips are $15.00 per set
$7.50 usps flat rate shipping
EDIT:  When Len runs Accross this post please PM me your address. I'd like to send you a few thick pairs for you to try
Free of course...curious what those giant meat hooks think. Haha

lablover




Posts

: 1170


Join date

: 2015-07-30


Location

: Michigan



Testimonial the Gnarly Grips are terrific.  I got a pair last week for my Caspian frame.  They fit very nicely, are not overly aggressive in the "felt-roughness" category, but equally are comfortable and have a distinctly positive grip.  As mentioned above, they are a bit more meaty in the hand than standard slabs, but an in-between step for those who like Herrets but find Herrets on the too-big side.  Highly recommended.  Cliff R.

croesler




Posts

: 117


Join date

: 2018-08-10


Location

: MI




DeweyHales




Posts

: 636


Join date

: 2011-06-10


Location

: North Carolina



---
Permissions in this forum:
You
cannot
reply to topics in this forum