So. 9mm lovers, here is one to drool over:-
https://www.gunbroker.com/item/842471286
According to the listing this is currently owned by a Bullseye shooter in Colorado - and he even shows a decent target.
"
Up for auction is a rare S&W Model 952 9mm 6 inch long slide with Performance Center case and papers AND unused still in package KN Nill wood grips! This is a safe queen but it shoots like a dream. Take a look at the target I shot yesterday. 25 rounds of cheap 115 gr. blazer ammo on an NRA B-8 bullseye target at 25 yards with two hand-hold. 23 out of 25 rounds are in the 10 ring and all 25 rounds are in the black. Using Federal 115 BPLE hollow points, this gun will group much tighter. I bought this to use in Bullseye competition but ended up staying with my Sig P-210 for centerfire. This gun has a very low round count since I didn't end up using for Bullseye (precision pistol) competition. This comes with Wilson base plate that convert the magazine to 10 rounds (total of 11 if one is chambered). I converted one magazine to 10 rounds for bullseye shooting practice. I still have the original magazine parts. I also purchased KN Nill wood grips for this beautiful gun but I never got the chance to install and I liked the factory wood grips. These don't come up for sale often. It has extra recoil spring, 2 magazines, instruction manual and locking Performance Center aluminum case. Don't wait for this one."
I have No Financial Interest - and it is too rich for me!
I'm guessing that this is very similar to the one showed off by Len V here:-
https://www.bullseyeforum.net/t13337-new-eaa-tanfoglio-witness-elite-limited-9mm-4-75
And where Zane suggests that these rare guns are >$2k. Well, this one on GB certainly is!!

radjag




Posts

: 863


Join date

: 2017-03-23


Age

: 64


Location

: Oregon



Yeah I saw that one last night on GB. I'd say 6" versions were pretty rare, I guess I could look it up in my S&W book to see what they estimate value but my gut tells me the $4k starting price is about $1k to much especially for one that's been shot. Why is it all the fun pistols cost an arm and a leg

zanemoseley




Posts

: 2032


Join date

: 2015-07-11


Location

: Cookeville, TN



TMBK 952-2 6" in such condition is rather $1K / 1", although sometimes owners don't know its real value, i.e. one recently was sold with BIN $2,700.00. I will not be surprised if this gun will be sold for over $6,000.00. 952s with 5" barrels also command ~$2,500 for good specimen. This is as close as it gets to P210-5LS Heavy Frame.

AP



PhotoEscape




Posts

: 840


Join date

: 2018-05-15


Location

: Northern Illinois, USA



And here is another rare one:-

https://www.gunbroker.com/item/842542334

Currently much more modestly priced. Sadly it is a double stack otherwise I'd be on it!

radjag




Posts

: 863


Join date

: 2017-03-23


Age

: 64


Location

: Oregon



Precursor to Model 59 is Model 39, and it is single stock.
AP


PhotoEscape




Posts

: 840


Join date

: 2018-05-15


Location

: Northern Illinois, USA




LenV




Posts

: 4189


Join date

: 2014-01-24


Age

: 70


Location

: Oregon



My experience with two P.C. 9mm's versus a Kidd Beretta and custom 1911 in 9mm is the P.C. pistols didn't come close. money is far better spent buying a custom 1911 or Kidd Beretta. Much better fit and on target performance and my two PPC9's were less than half this asking price.

robert84010




Posts

: 713


Join date

: 2011-09-21



Just another fYI. When I give up shooting/die my 952 will be put on the block. I hope a Bullseye shooter gets it. They will not be getting a safe queen. I've had long rails, medium rails and a short rail on it. The top of the rail looks like its been used as a drill press block. Well, not quite that bad. I should let Will or Roddy make it look new again. I never buy something planning on not using it..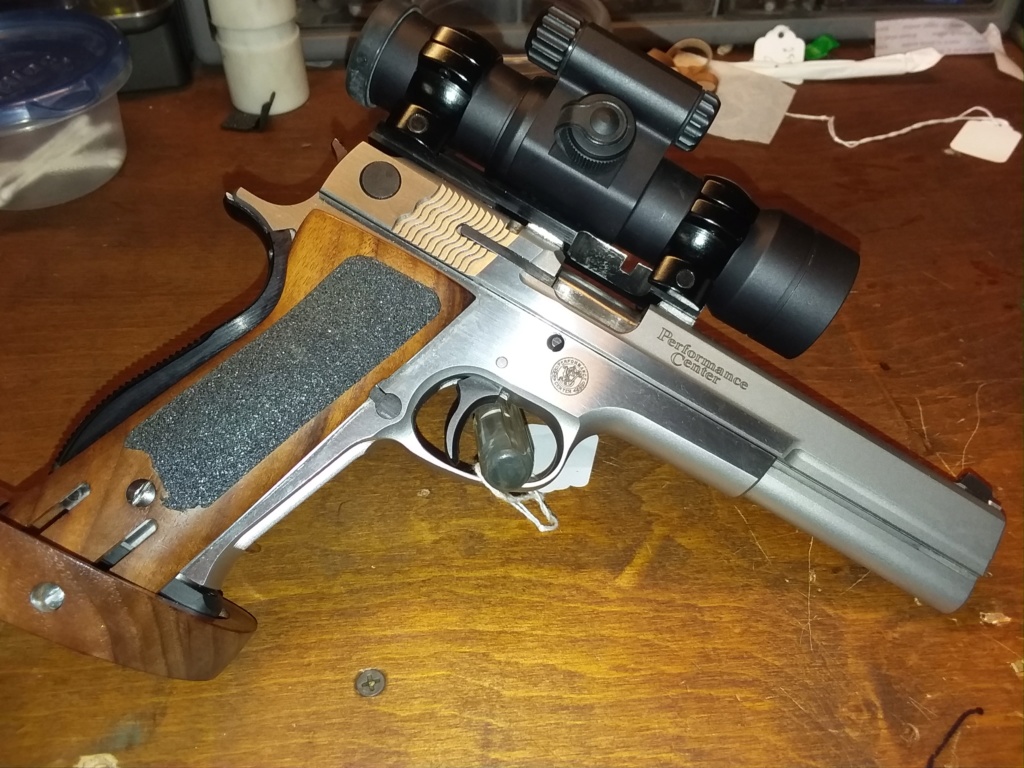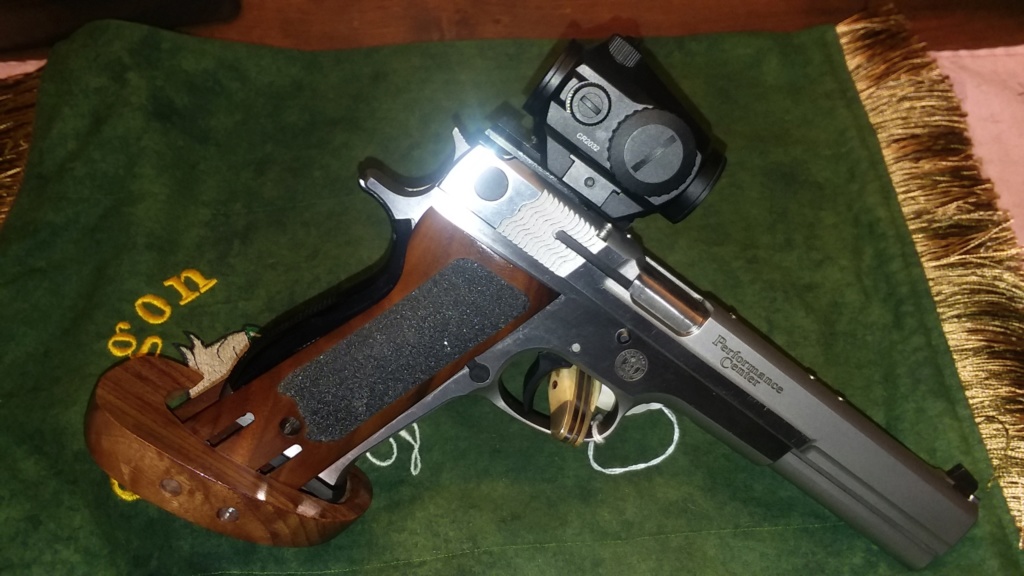 LenV




Posts

: 4189


Join date

: 2014-01-24


Age

: 70


Location

: Oregon



---
Permissions in this forum:
You
cannot
reply to topics in this forum