Just got this in from Roddy. I bought it from him on the forum here and had him do some additional work. Came out really nice. He added the Kensight rear and a taller front because I use a centerhold. A little bit of machine work had to be done to the receiver and locking / takedown lever to get the rear sight to function. Roddy did the machine work, measured and reworked the front sight and blued it. He also test-fired and machine-rested it. I added the Herrett's stocks. Awesome work, Roddy! 
Bob  

RGK




Posts

: 66


Join date

: 2015-11-26


Location

: Texas



Looks great! I also use those Herretts. I've tried 3-4 different grips and those just feel right. Back to your pistol, any target pics or data from the machine rest tests?

Stork




Posts

: 47


Join date

: 2019-01-14


Location

: WI



Hi,
Here's a JPG of the two test targets I sent to Bob, along with the pistol.  Having worked on and tested 100's of Ruger .22s, I can only remember a couple that wouldn't shoot 50 yd machine groups of X-ring size with cheap std vel ammo.  Expensive ammo seldom shoots as well as the cheap stuff because the Ruger chambers are  not as tight as a "match .22".  
Cheers,
Roddy

Roddy Toyota




Posts

: 44


Join date

: 2011-06-11



Here is another MKII fixed up by Roddy.  The target is at 25 yards, arm rested behind my wrists.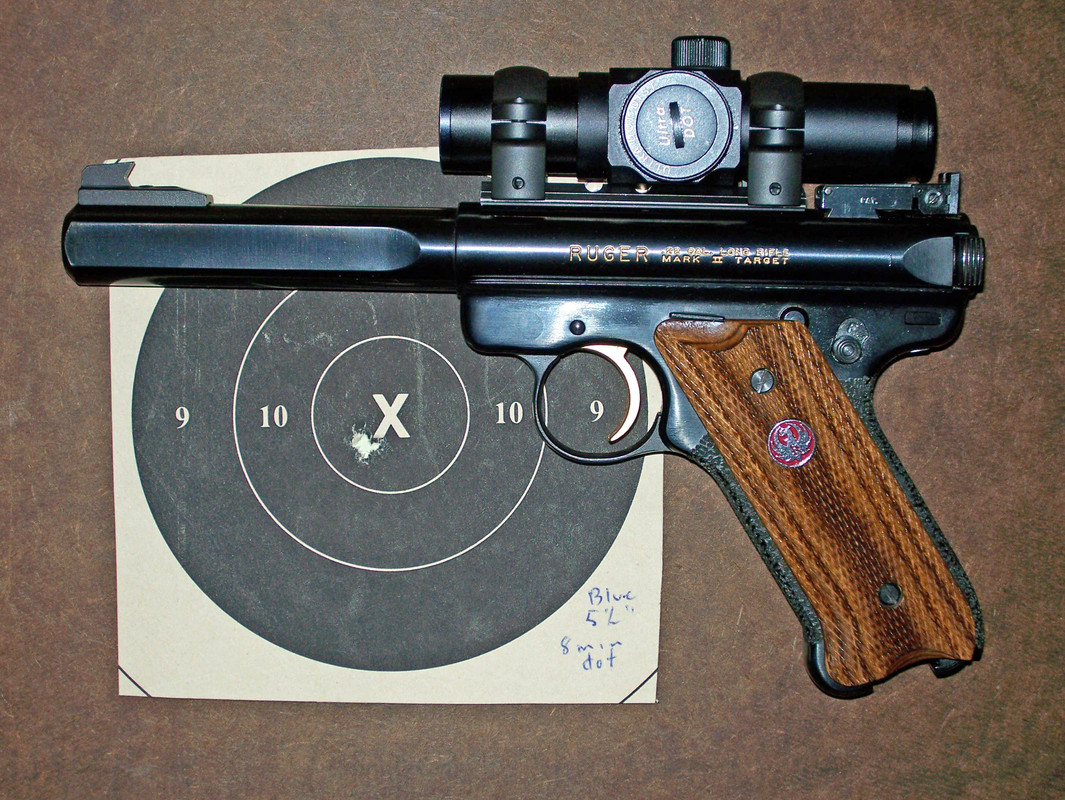 And 50' offhand targets.  These MKII's are very shootable.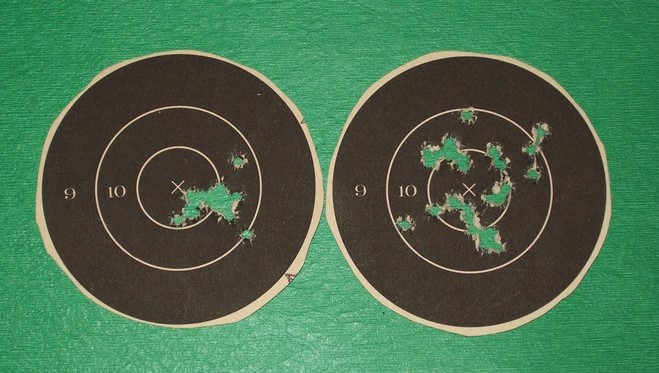 The left tgt is SF.  Right sustained

Jack H




Posts

: 2326


Join date

: 2011-06-10


Location

: Oregon



And another fixed up by Roddy.  Roddy  triggers are great.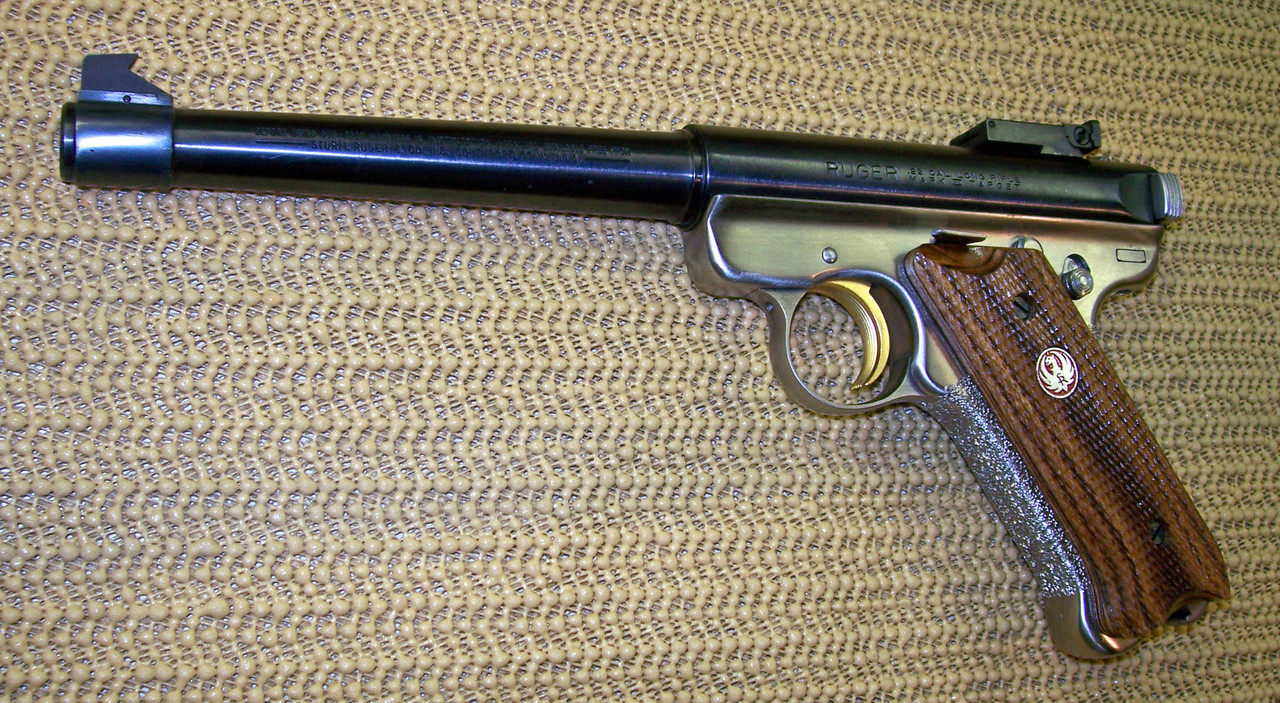 And a SF on it's way to a clean until some dummy shot a six and a nine.  They were called.  In fact the 6 was called all sorts of names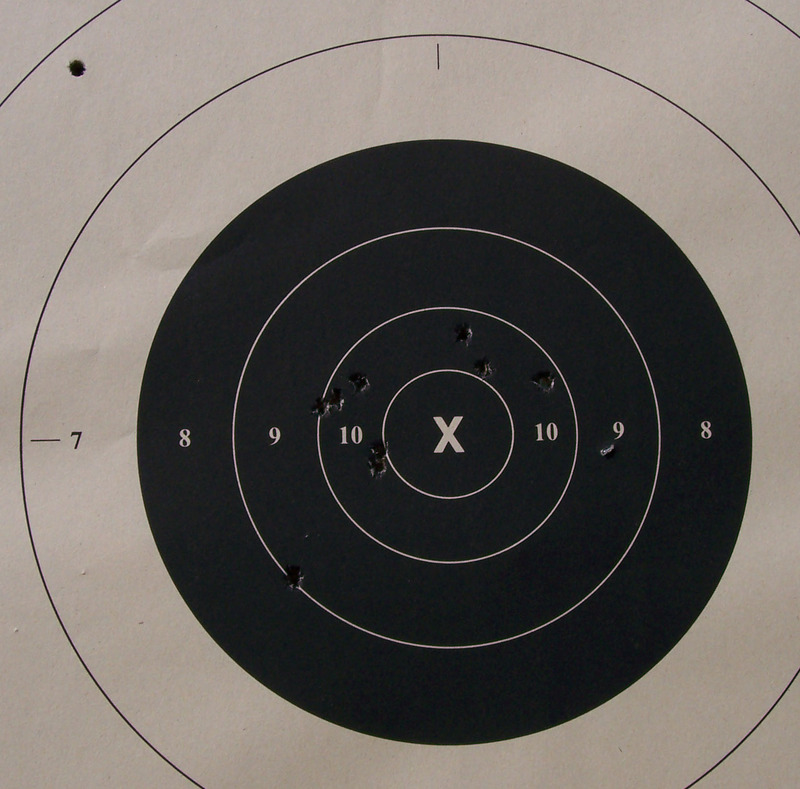 Jack H




Posts

: 2326


Join date

: 2011-06-10


Location

: Oregon



---
Permissions in this forum:
You
cannot
reply to topics in this forum