I acquired this gun with the scope rail upper a few months ago from the original owner, a Forum member. This pistol will group into 1/2" with Eley Tenex at 50 yds (target button included, shot by Marvel). Frame is a steel Caspian, lightly stippled and Cera-Koted to match the slide/unit. Pistol was built just a few years ago, by Justin McMillan (former AMU gunsmith) when he worked at Hill Country Rifles. Flat mainspring housing is flawlessly checkered by Justin. Extended grip safety is by Hoag; very comfortable without being ugly. Stocks are army-issue checkered walnut. Trigger breaks at a VERY nice 2.2 lbs, with a slight roll. Less than a 2000 rds down the tube. Comes with all the accessories, including Marvel soft case, muzzle brake, 3 steel German magazines, take-down wrench, spare recoil spring, test target and instructions. The only blemish is some minor wear on the slide stop notch, but the gun handles and functions as it should.
I also recently acquired a second barrel/slide upper with iron sights from a different forum member who bought that new at the Nationals in 2019. It has no more than 500 rounds thru it and is equally accurate. The rib is steel to add weight to simulate a heavy SP gun. It's like new with the Marvel soft case and test button included.
So this package comprises:-
The dedicated Caspian frame, together with three magazines.
The original upper with scope rail and it's OEM case, etc.
The second upper with iron sights and its OEM case, etc.
Tools and documentation.
I would prefer to sell this as a complete package for $1,200 (which is less than what it owes me) and I will throw in a SIG STS-081-G2 4moa red dot in good condition as a sweetener for the package deal. I will pay for shipping the complete package from my FFL to your FFL in CONUS. 
Why am I selling this rare and complete package? Well, I got it with the idea of keeping it as a back-up (to my Pardini SP) and also to potentially use for CMP EIC matches and 1911 training. I have been doing a lot of training and practise with my Bullseye Pardini's during the past two months and have decided to buy a 6" SP which I will dedicate to iron sights. I have not shot the Marvel much (maybe 250 rounds with the iron sight upper only), but I don't think that it helps me with 1911 training cause I shoot my wad gun a LOT. I've now got too many guns and I hate cleaning them all!
Please PM me if you are seriously interested.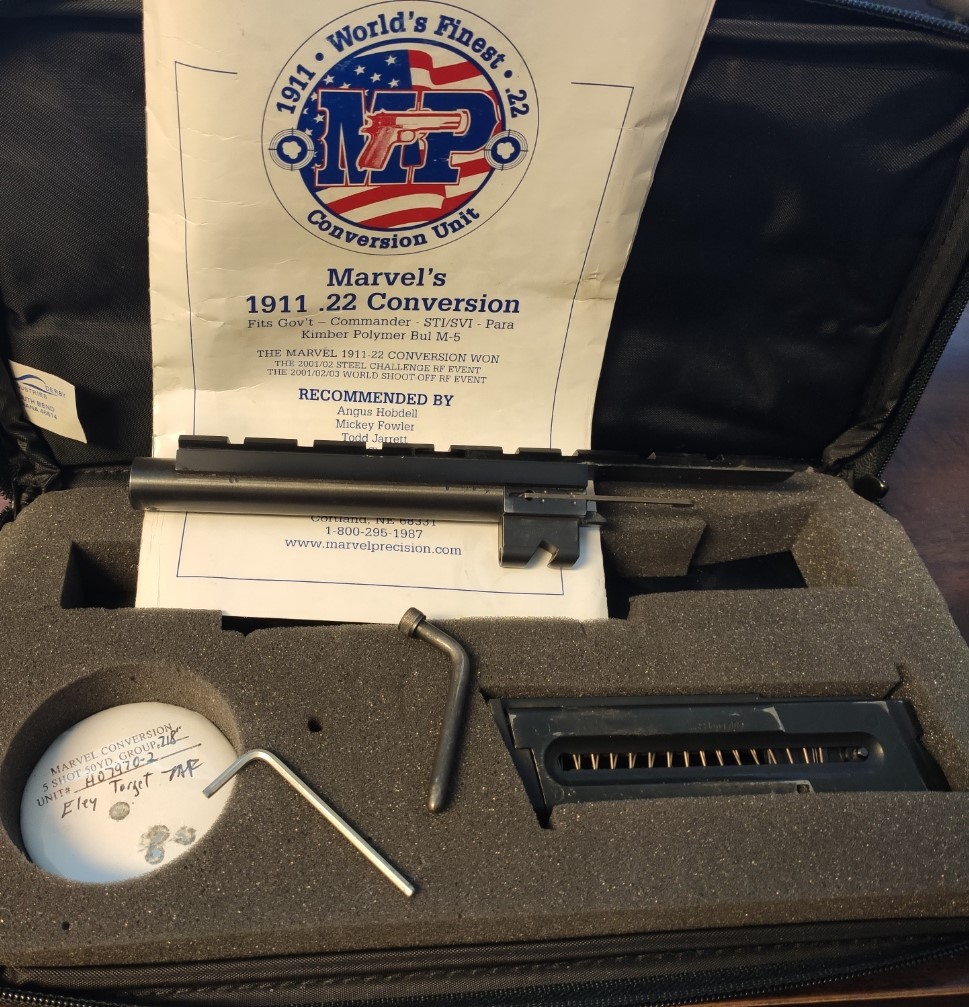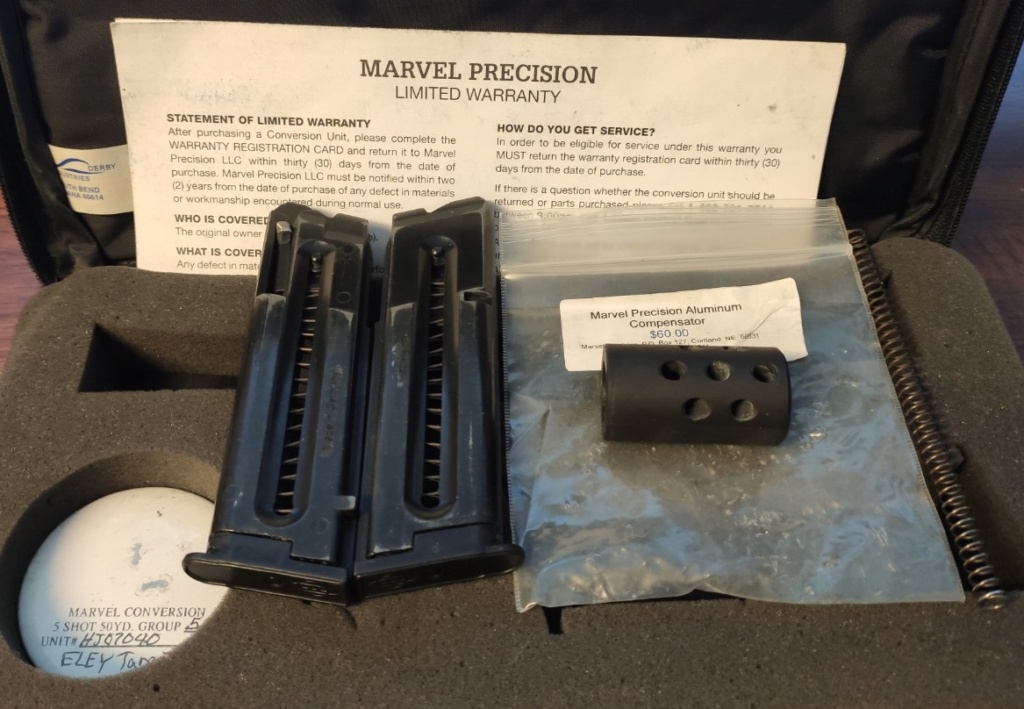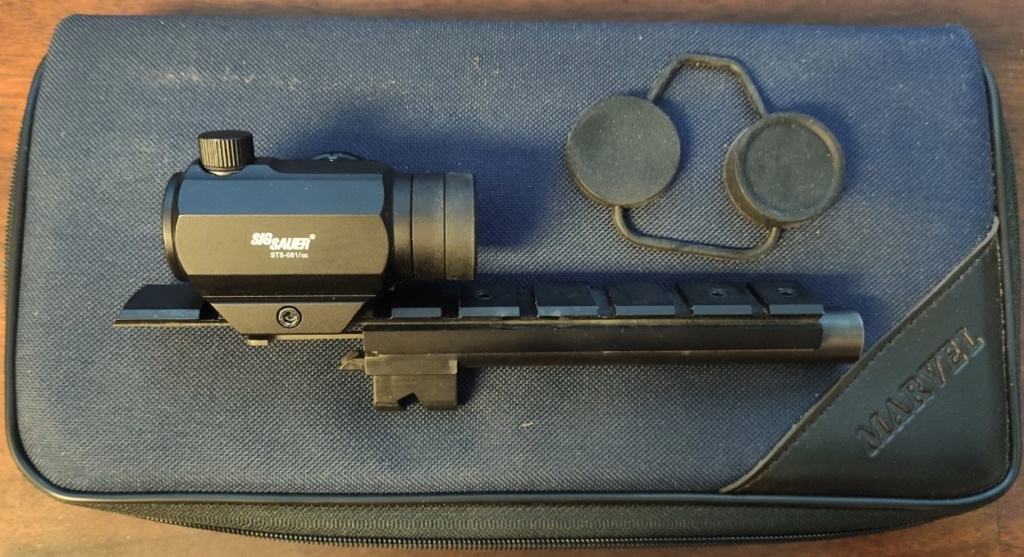 Last edited by radjag on 4/9/2020, 12:40 am; edited 2 times in total

radjag




Posts

: 1068


Join date

: 2017-03-23


Age

: 65


Location

: Oregon



I'll take it.   Pm inbound

KBarth




Posts

: 417


Join date

: 2017-05-18


Age

: 25


Location

: Illinois




impalanut




Posts

: 60


Join date

: 2019-08-25



---
Permissions in this forum:
You
cannot
reply to topics in this forum