For Sale, my lightly used MCP Beretta Brigadier 9mm. I had this gun built to the hilt in 2016 and never fell in love with it due to the double-stack frame width. I prefer the slimmer 1911 grip.
Dr. Nick built this for me, I am the first owner. I had a very positive experience with him and no complaints. Total price w/tax and shipping new is $2359. Thankfully he cut me a nice military discount, but still it was not a cheap pistol.
In addition, the gun went back to David Sams after a shooting season for a 4lb short roll trigger job. The trigger is perfect. I also replaced the grips and cheap plastic small parts with steel. This gun is a far cry from the old Beretta 92 that many of us carried for years in the military. The machining and fit of everything is quite good on the new Brigadier even before upgrades/modification.
Beretta 92 brigadier (reinforced slide, heavier and stronger than a 92)
Black melonited 1:18 barrel with tungsten bushing. Barrel rides on steel pins in frame and does not touch slide during cycling. Lockup is on the front bushing, rear breech face and bottom barrel lugs.
Upgraded rear sight to Kensight Bo-Mar serrated
Wilson Combat single-sided steel low profile safety (also makes slide easier to rack without hitting safety levers); Additional wilson combat wide single-sided safety included.
Machined aluminum trigger shoe. Corrects length of pull for single action shooting. Can be quickly removed with provided hex driver.
VZ extra slim golfball G10 grips.
Steel lanyard mainspring housing cap (replaces cheap flush plastic one)
Full length steel guide rod and Wolff recoil spring assortment (use to tune to specific loads)
Silicon carbide front and backstrap grip treatment. This is like skateboard tape, but permanent and much cleaner-looking.
Ammo: I recommend shooting 124 or 147gr with this gun. It does not seem to like 115's. With the heavier slide, recoil is actually milder with the 147's. It cycles well with everything, but accuracy is best with the 147's.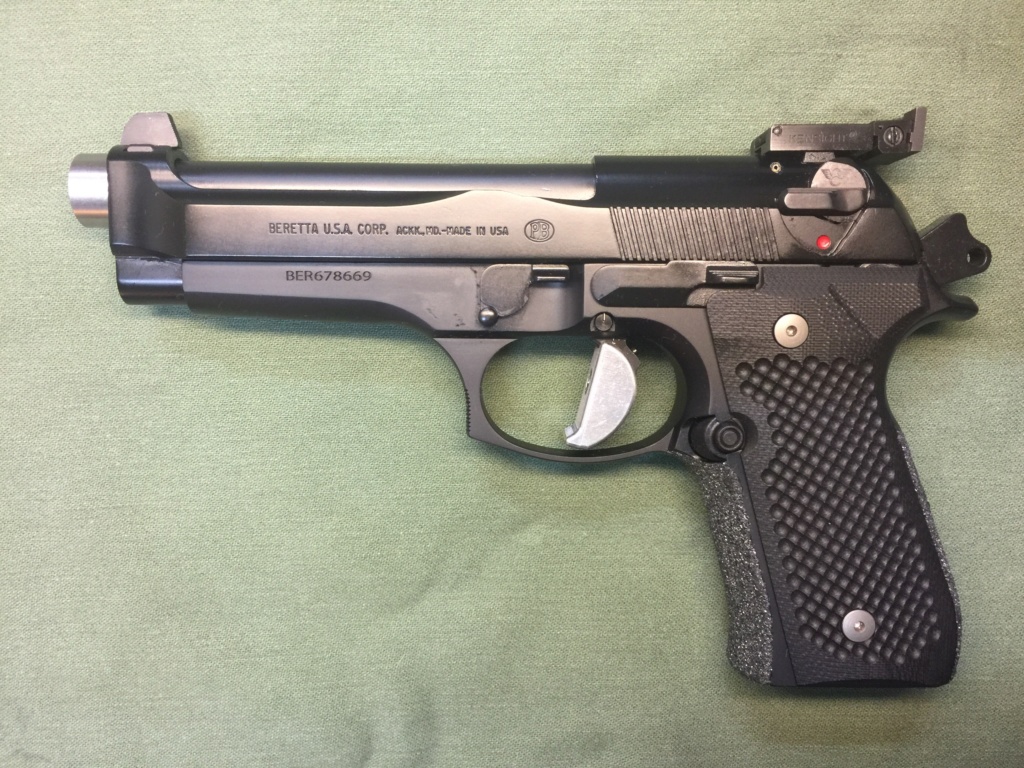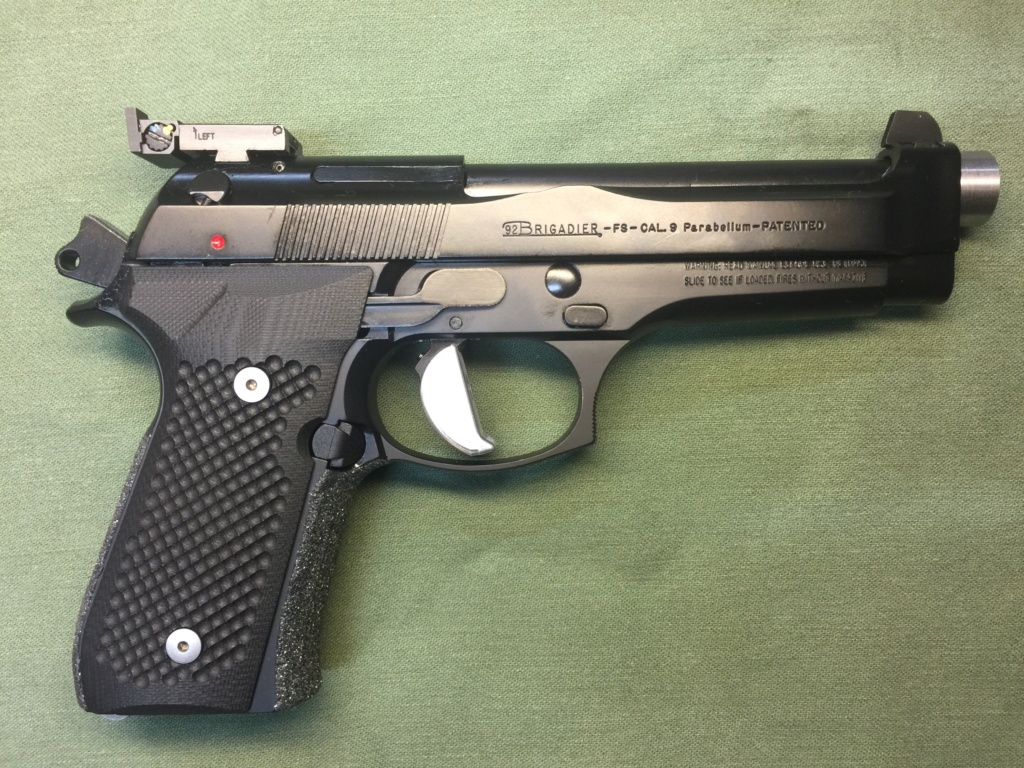 Price is $1800 1700 shipped with 2 original beretta 15rd magazines. For an additional $100, you can have 8 extra USGI 15rd magazines (making 10 total).
The price is firm. Keep in mind original price, plus shipping to Sams and trigger job, plus all the extra parts and magazines... do the math.
Last edited by SmokinNJokin on 8/17/2020, 7:00 am; edited 5 times in total (Reason for editing : Reduced price)

SmokinNJokin




Posts

: 581


Join date

: 2015-07-27


Location

: Pembroke, KY




SmokinNJokin




Posts

: 581


Join date

: 2015-07-27


Location

: Pembroke, KY




SmokinNJokin




Posts

: 581


Join date

: 2015-07-27


Location

: Pembroke, KY



Last bump. Closing all my listings Sep 3.

SmokinNJokin




Posts

: 581


Join date

: 2015-07-27


Location

: Pembroke, KY



Out of town until the first week of October.

SmokinNJokin




Posts

: 581


Join date

: 2015-07-27


Location

: Pembroke, KY



---
Permissions in this forum:
You
cannot
reply to topics in this forum