Hello,
New here to the Bullseye-L Forum and thought I'd see if anyone out there can help this old retired shooter find an original Barrel weight for my old Victor. I bought the pistol back in 1974 and it never had one with it. I have always wanted one so when I found this site I had to ask. 
Any info or who to contact would be appreciated much.
Thanks for the time.
Roy

rcsch




Posts

: 2


Join date

: 2021-05-04


Age

: 71


Location

: Delta, Colo.



Welcome to the forum, keep looking on e-bay, as they now have a 4 1/2 victor weight, for sale, it's expensive but does not mean they all will, $165.00 and it's not mint condition.
Also you could ask on the Rimfire Central Forum, as they have a specific forum for high standard pistols, and all rimfire pistols and rifles. You can also do a search on GB for them.
Possibly Numrich, may have them on occasion. Best of luck.

smithfan4152




Posts

: 68


Join date

: 2016-03-13



How far apart are the screw holes on the bottom.  Early weights were rounded and the 5.5" has wider screw spacing.  The round weights pictured on the left and centre are reproductions.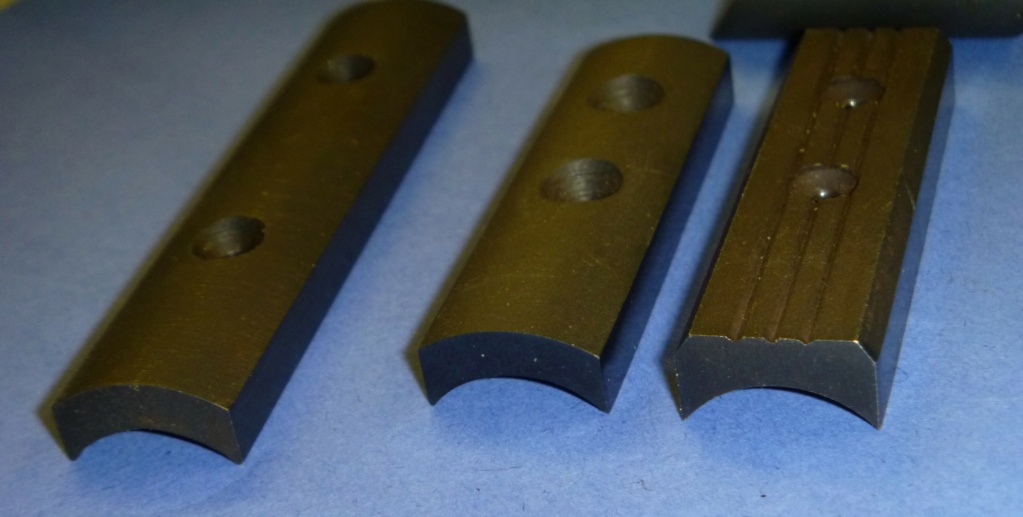 Jack H




Posts

: 2192


Join date

: 2011-06-10


Location

: Oregon



https://www.ebay.com/itm/154249921318?hash=item23ea030326:g:FlwAAOSw~bxf26Bc

The 5 1/2 Victor weight was flat radiused corners, and ribbed. I just sold my early 4 1/2 victor boxed on GB. 
I had looked for a sight rib for year, finally took a can of satin black spray paint to it, turned out amazing. Re assembling the rear sight was fun, after the paint job.

smithfan4152




Posts

: 68


Join date

: 2016-03-13



Jack is correct the weight on the far right is the original Victor weight.  I was a subcontractor to Hamden CT and the first year of E.Hartford CT before they tanked financially.

Plunker




Posts

: 93


Join date

: 2017-10-11


Location

: N.C.



Hi, Roy. I recently had a conversation with someone who said he placed an order for a new Victor from https://www.highstandardofmt.com/victor
High Standard of Montana.  He said he has a couple of vintage Victors and I think he said that they'd get parts for him. It might be worth a phone call.  BTW - I have a 1964 Supermatic Trophy with both barrels and weights that my son is now shooting in a Jr. Pistol League. He's alongside shooters with Pardini's and holding his own. I'm sure you're heard this before but NEVER sell that gun. Best of luck in finding what you're looking for.

swkovacs62




Posts

: 11


Join date

: 2021-02-10


Age

: 58


Location

: New Jersey, USA




SonOfAGun




Posts

: 111


Join date

: 2017-08-12


Location

: Midwest



---
Permissions in this forum:
You
cannot
reply to topics in this forum