I have a MatchGuns MG1 for sale. I originally purchased this at the 2020 Phoenix Desert Midwinter match and have since moved to a different air pistol.
The pistol comes with a cylinder that's good until 2028 and another cylinder that's functional, but out of date.
The pistol also comes with left and right hand grips. The left hand grips have been puttied. The right hand grips have had some wood trimmed off of the back so that they didn't touch my wrist.
I'm at Camp Perry until Sunday afternoon if you'd like to take a look at it in person.
I'm asking $800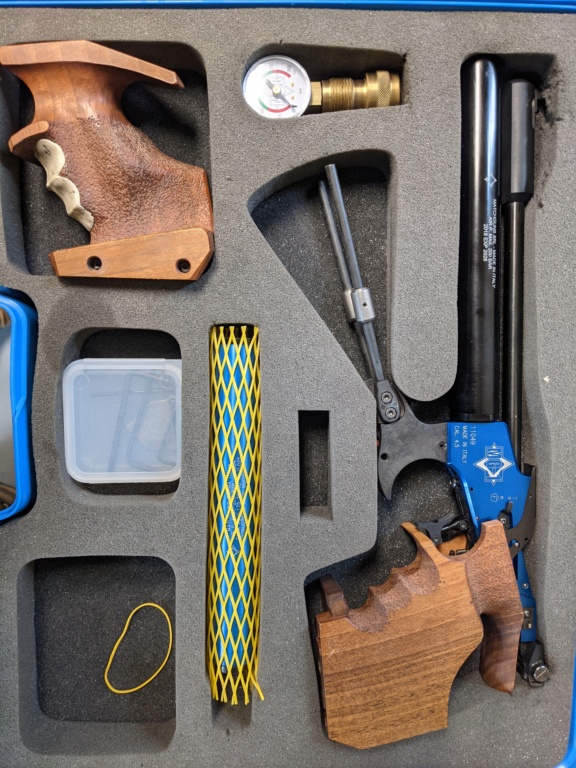 ---
Permissions in this forum:
You
cannot
reply to topics in this forum