+4
inthebeech
LenV
rich.tullo
RoyDean
8 posters
Sorry - this sold about a week ago - I forgot to update the Title. Still got three shotguns on GunBroker though!
I sold the 45 Revolver, so I cannot shoot a 3 revolver 2700 any more, so I might as well sell the 22 as well. Bought this about one year ago - hardly shot it since. Seems to shoot well, but I have not tested it seriously.
617-5 Stainless Steel. 6" barrel, 6 shot. In good used condition, no significant marks, but it is not "new and shiny". Sights are sharp. Target Hammer and Trigger, nice rubber grips which were OEM (I think). In the original Blue plastic case.
Together with an almost new EGW full rail and a Weig-A-Tinney short rail. Easy to mount almost any red dot on one or other of these. Also an almost new Speed Beez loader and case - they are really excellent (about $100 together).
Altogether this owes me about $900. The 6 shot models seem to be less common and the prices on GB are all over the place. So how about $900 shipped to your FFL (CONUS).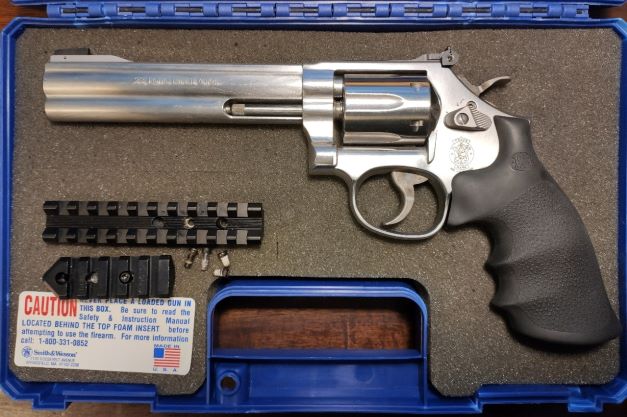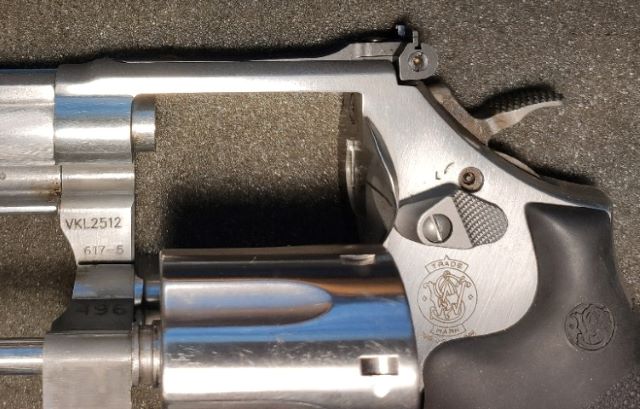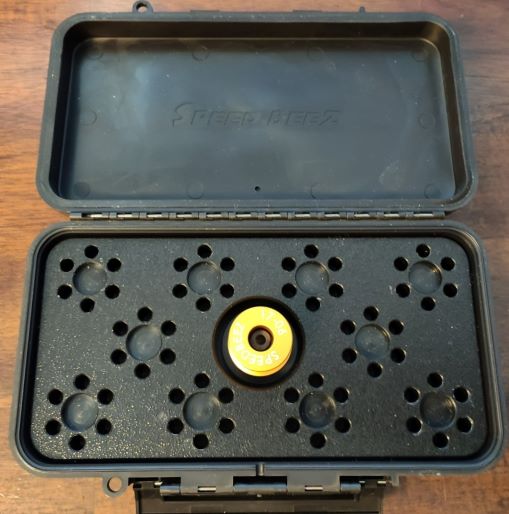 Last edited by RoyDean on 8/13/2021, 9:54 am; edited 1 time in total

RoyDean




Posts

: 327


Join date

: 2021-03-31



Cheap, they all shoot good.

rich.tullo




Posts

: 1630


Join date

: 2015-03-27



Why hasn't this sold yet? Come on someone I don't need another one. 

LenV




Posts

: 4523


Join date

: 2014-01-24


Age

: 72


Location

: Oregon



With a 2.5x scope it would make a great squirrel gun in deer season. Strap it on under your coat and take it up your deer stand with you. On days when you don't get your deer and the squirrels are taunting you ceaselessly because they think you only have your deer rifle with you, shoot a couple of bushy tails just before you call it a morning, and you've got dinner. Feels much better than coming home with no meat at all.

inthebeech




Posts

: 532


Join date

: 2012-03-17


Age

: 57


Location

: Reading, Pennsylvania



djperry2, Arthur and Motophotog7 like this post
IIRC, squirrel is an acquired taste….and I've never acquired it.

Wobbley




Posts

: 3661


Join date

: 2015-02-13




Motophotog7




Posts

: 120


Join date

: 2020-01-04


Location

: Clifton Park, NY



As does domestic cat and also, even more exotic, BBQ Python. Don't see those on the menu much here in Oregon though!

RoyDean




Posts

: 327


Join date

: 2021-03-31



Motophotog7 likes this post
Maybe I should've said tastes like Chinese food...
Yes I know I'm politically incorrect, I'm also not prejudiced, you know the rest of the story I'm guessing... 

Motophotog7




Posts

: 120


Join date

: 2020-01-04


Location

: Clifton Park, NY



I just made a ham sandwich

SilentAssassin




Posts

: 81


Join date

: 2021-06-11



I took the above mentioned revolver to the range yesterday and it's really nice. Thank you Roy.

No squirrels, cats, chickens or pythons were injured.

Bmitch996




Posts

: 129


Join date

: 2018-01-18


Location

: South Carolina, Lake George NY, CA



---
Permissions in this forum:
You
cannot
reply to topics in this forum