+4
Allgoodhits
Tripscape
Sc0
mikemyers
8 posters
A relative sent me a photo of his newish S&W Model 19 revolver with an "overtravel" screw in the trigger.  
He was asking what it does, and how to adjust it.
I know the purposes for it on a 1911, and how to set it, but I didn't realize revolvers also has this screw.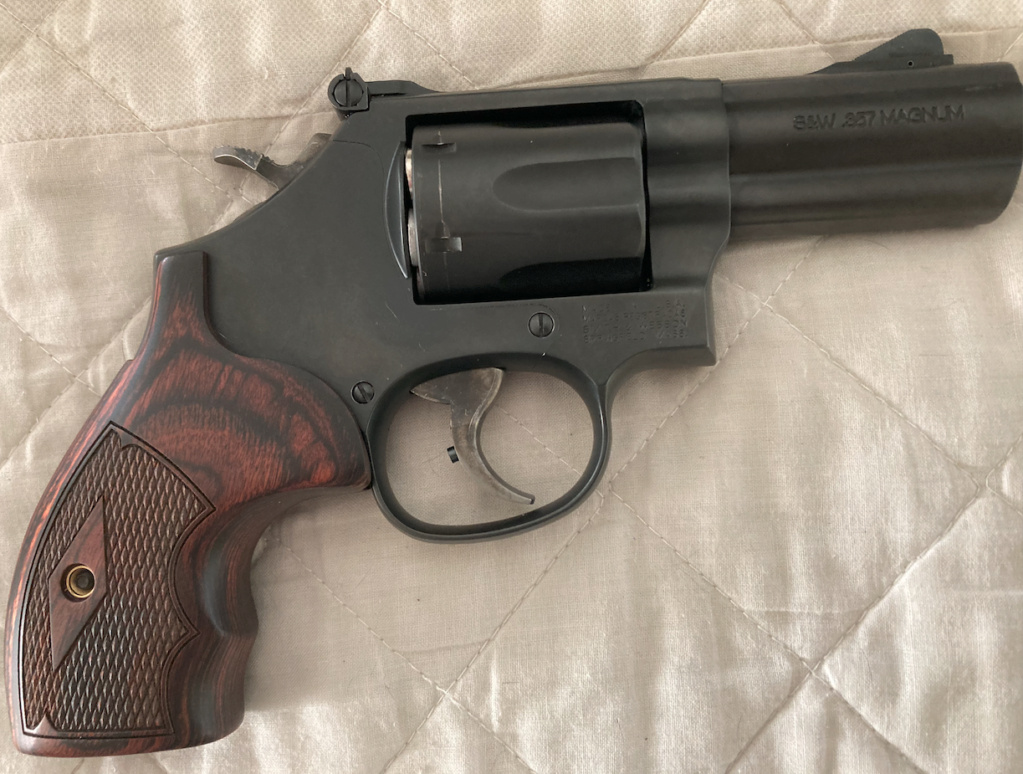 Would it be correct to screw it "out" until the gun does not fire, then gradually screw it in until the gun fires, and then screw it in one turn more, locking it in place with blue Loctite?

mikemyers




Posts

: 4139


Join date

: 2016-07-26


Age

: 79


Location

: South Florida, and India



Looks like a 19-9 PC model, is it a screw or roll pin? Non adjustable if it's a pin unless you have a file, no reason to mess with it?

Sc0




Posts

: 263


Join date

: 2013-12-29


Location

: Houston, TX



Looks like a pin. Interesting to know if this revolver can be set into SA with this pin on. Likely it is DAO. Correct on method for adjusting screw, only if you set the screw for double action, then your single action will no longer set, as it requires further push on the trigger.

Tripscape




Posts

: 672


Join date

: 2019-03-23



If it is adjustable, adjust so that you can cock the hammer in SA mode without any additional force. Make sure that you can pull the trigger in that SA mode with both right hand and left hand.

If it is not adjustable and you cannot cock it single action, then I would take enough material off of the back side of the pin so that you can. Again, check both right and left handed.

Leaving a hammer spur on a gun set up for DA mode only is fine, as long as you never hand the gun to anyone else. If you do, even though you told them do not cock, it will be one of the first things they do.

The reason to check both right hand and left hand is that unless there are shims on the trigger, then it may have some slop. If when pulling the trigger you have a tendency to pull slightly to one side, then it may be fine with that hand, but not the other hand.

The reason the you don't want to force cock a revolver with too tight an over travel stop, is that it stresses the pin that the trigger rotates on. Yes, they can shear. I rubber tip over travel screw helps mitigate it being too tight.

The reason for the overtravel stop is to eliminate any movement not necessary. The trigger only needs to move forward enough to reset, and rearward enough to release from the sear. For ultimate accuracy in a target gun it can make a difference.
Last edited by Allgoodhits on 5/9/2022, 3:24 pm; edited 1 time in total

Allgoodhits




Posts

: 735


Join date

: 2017-09-17


Location

: Northern Virginia



OT screws are interesting but I'm not sure who the help. I believe their intent is to keep the trigger and gun from accelerating after the sear releases but this should only occur when there is a light return spring and most of the trigger weight is from the sear alone. 
If you consider two trigger types, roll and crisp, the roll is mashed and moving. Ramming into the stop after sear release could move the gun badly for a lower skilled shooter. Crisp triggers like a revolver aren't going to move much and the stop may help if the return is light. I suppose what matter is the ratio of sear force to return spring force such that the pull force remains controlled after the last oh no second.

Got a better understanding? I'm all ears

bruce martindale




Posts

: 1293


Join date

: 2011-07-29


Location

: Upstate NY



I have a PPC revolver with a trigger over travel screw. When adjusted properly, the single action portion doesn't work, but the double action does. If I wanted to, I can adjust it so both single and double action work. The screw prevents the trigger from traveling more than necessary for either function.

Tim:H11




Posts

: 2067


Join date

: 2015-11-04


Age

: 34


Location

: Midland, GA



Allgoodhits likes this post
When I was doing S&W triggers, I found one with the pin stop inside the rebound spring.  That's the way to do it but the NRA/CMP would get fussy.

Jack H




Posts

: 2548


Join date

: 2011-06-10



Jack H wrote:When I was doing S&W triggers, I found one with the pin stop inside the rebound spring.  That's the way to do it but the NRA/CMP would get fussy.
Yeah.. that would be a no go of it was a modification. But my 14-3 has one that is factory. My 17-3 had one but it's missing. I'm going to replace it.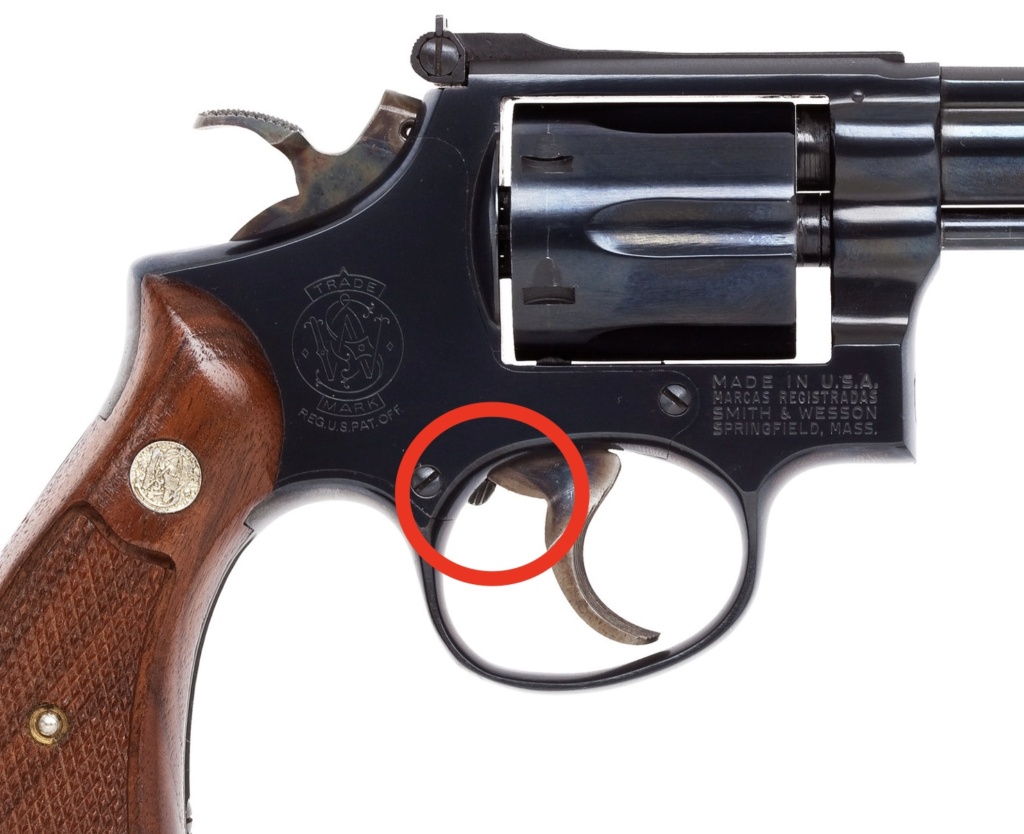 Tim:H11




Posts

: 2067


Join date

: 2015-11-04


Age

: 34


Location

: Midland, GA



Jason, that factory stop is on both of my revolvers also. I was wondering if they were set for single action firing? They must be, because both my guns have wide hammers and wide triggers that are deeply serrated. I wouldn't want wide and serrated triggers for double action, it doesn't feel good and I only shoot single action.
 Stan

chopper




Posts

: 713


Join date

: 2013-10-29


Age

: 71


Location

: Western Iowa



People would scream if their factory set revolver wouldn't fire in single action

bruce martindale




Posts

: 1293


Join date

: 2011-07-29


Location

: Upstate NY



Similar topics
---
Permissions in this forum:
You
cannot
reply to topics in this forum