SOLD  Sig/Hammerli, Trailside, Almost New
$525.00
I actually bought his pistol because of what I read on this forum, when they first came out and were on-fire with praise.
I am not certain which model I have.  I assume it is the base-model although I don't know if there was one without adjustable sights.
I do know that the folks on this Forum know quite a bit about them, the different models and all the mods and upgrades.  Mine is exactly how it was purchased.
I had my own target guns and plinkers that I enjoyed but… hey… this was a Hammerli and I had to have it. Without going into detail, let's just say that the love wasn't there (an unusual thing for a gun-seller to say).
There was and is NOTHING wrong with it.  It's a beautiful pistol and it is very accurate. Everything looks right but it didn't quite edge-out my Smiths, Rugers and Buckmarks. 
I probably have 4 boxes through it.
I'd take it out every several months, put a box through it and then it would sit.
I was never dissatisfied but I just voted for and used plinkers that I liked more.
I realize that this one is far too simple and basic for anyone here to use in competition but perhaps someone wants a plinker or a first-gun for a newbie. 
It's hard to find prices when I really don't know which model I have.  There's a model # on the box but nobody seems to go by that.  So… I'll just price it at the low end of Trailsides.
Please feel free to comment on it or ask questions.  I use a macro-lens so that buyers can see, for themselves, what I'm selling. 
I'll give it some time on this Forum before it goes to GunBroker.
Peter S. Balkan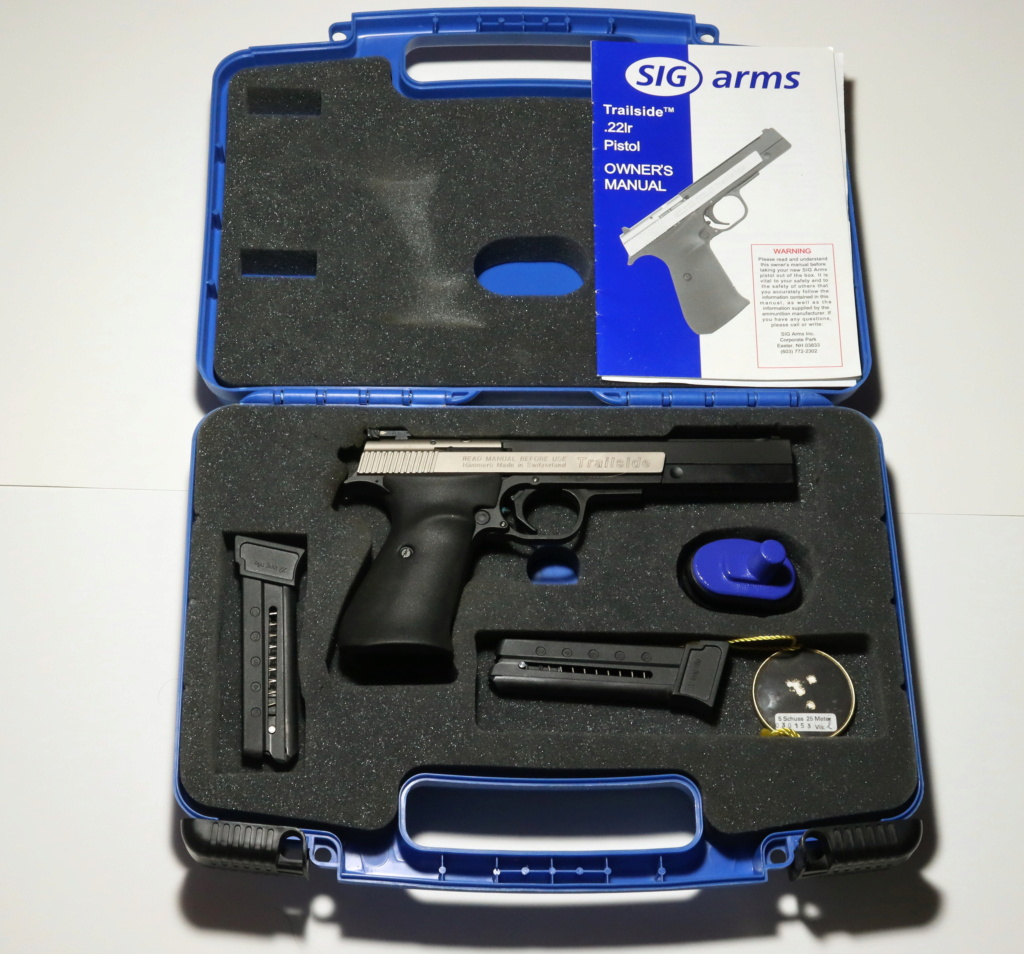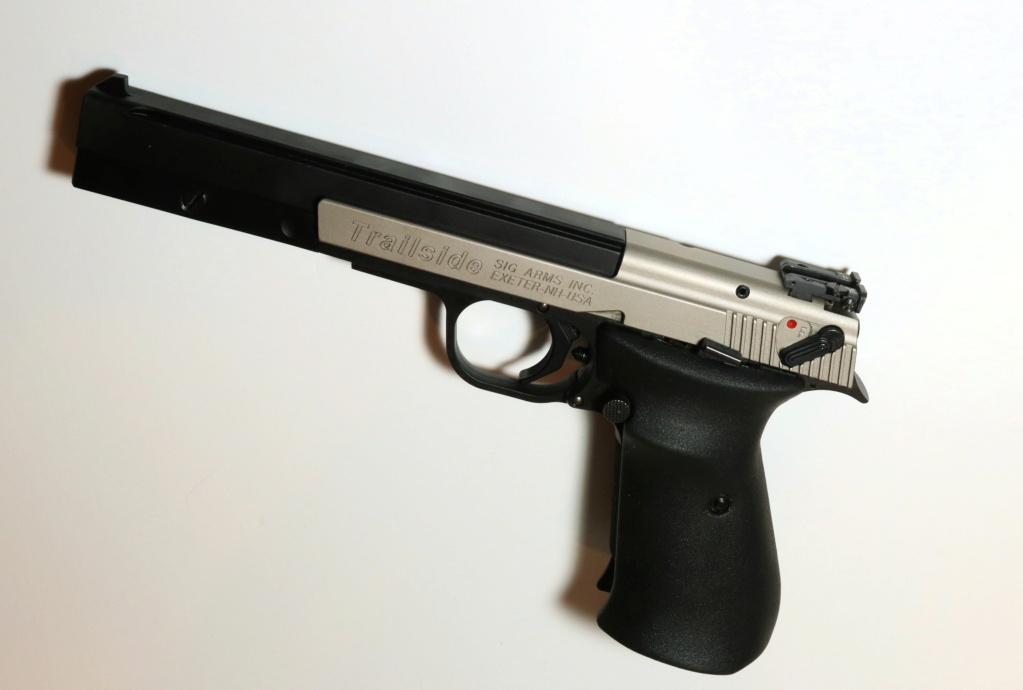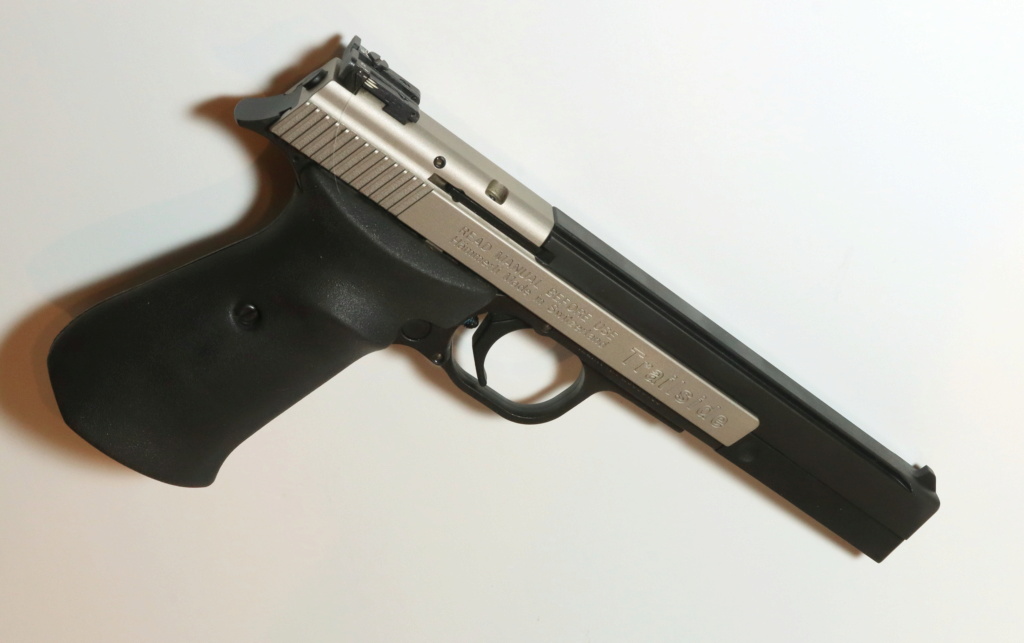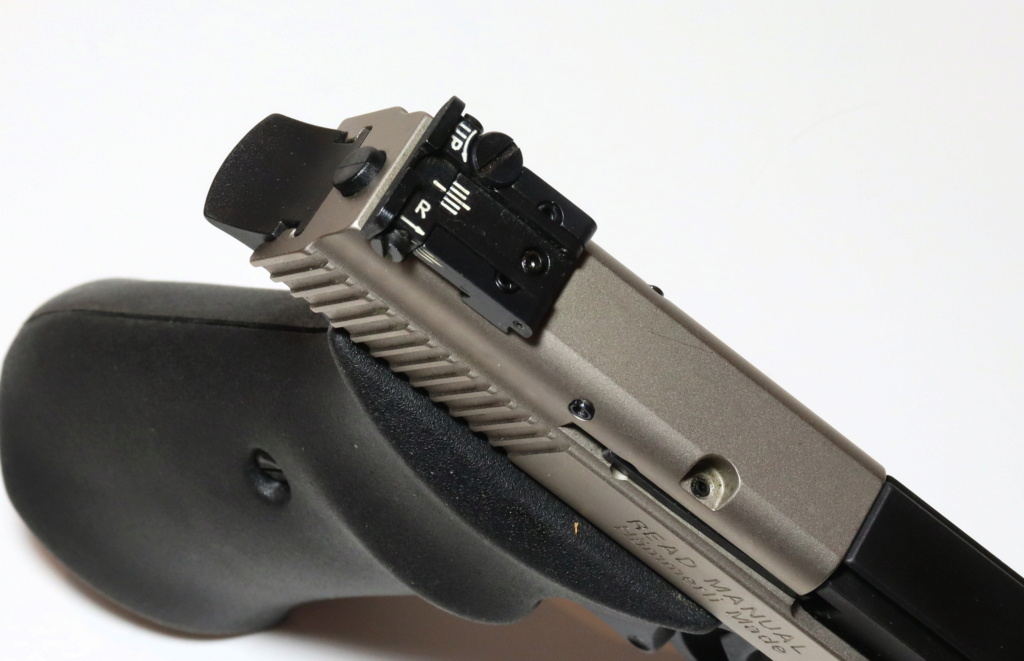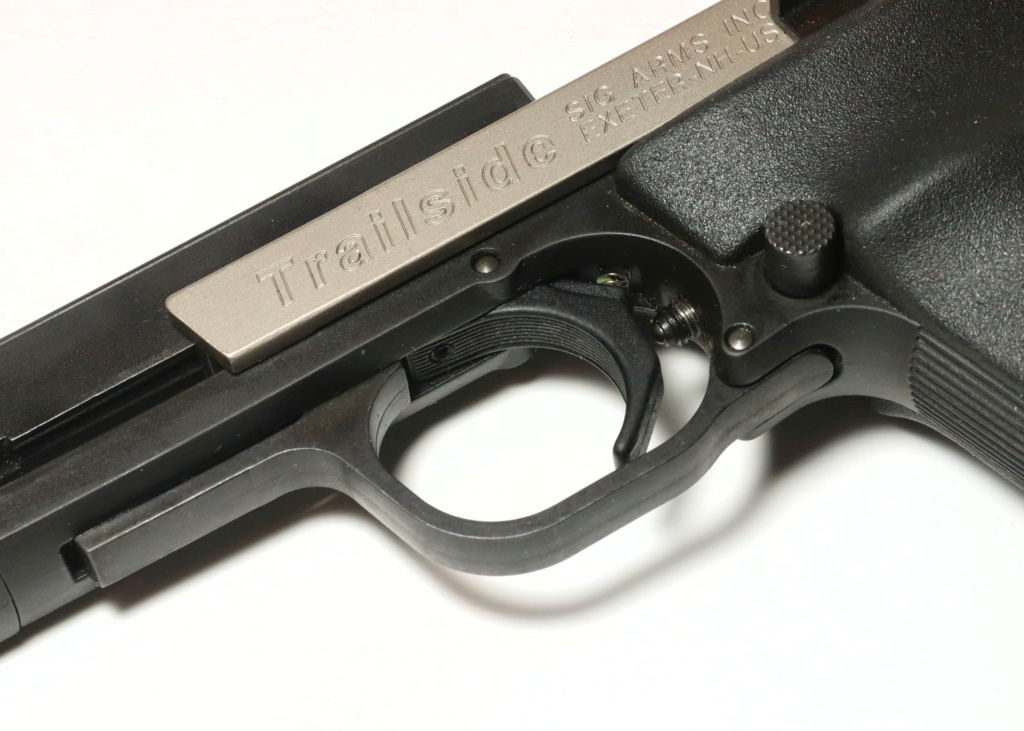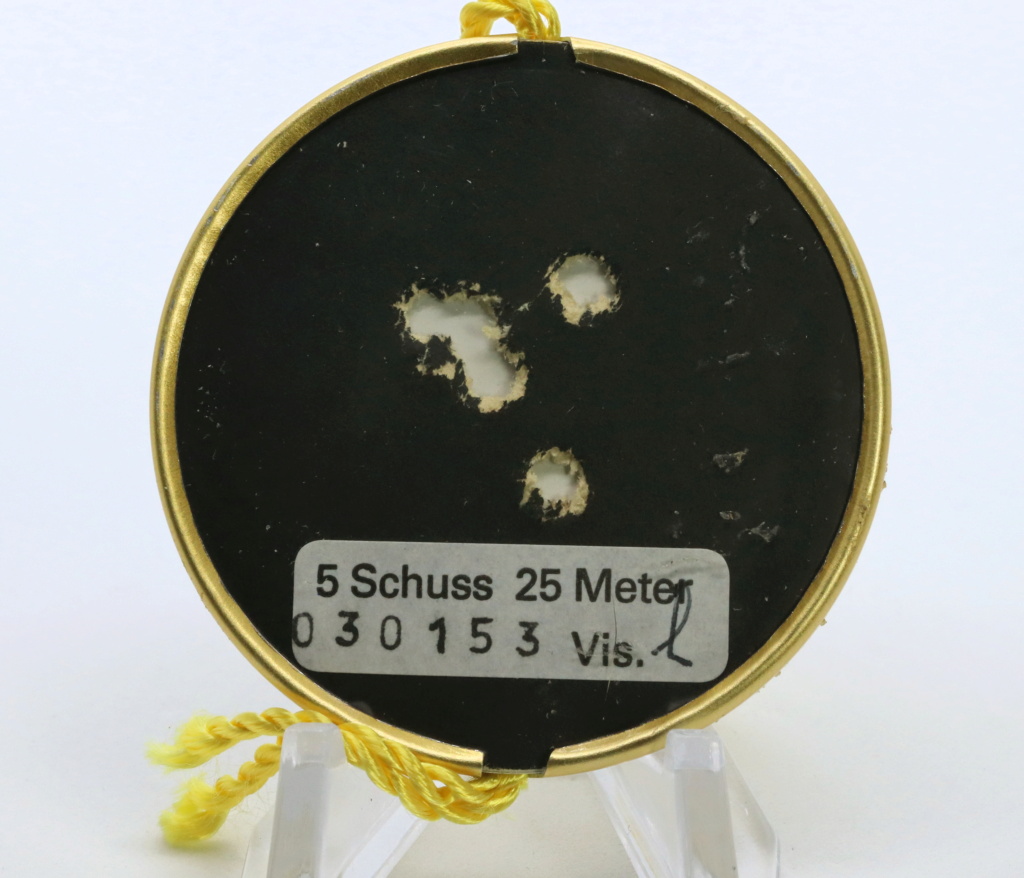 Last edited by PBalkan on 7/2/2022, 12:41 pm; edited 4 times in total

PBalkan




Posts

: 50


Join date

: 2011-06-11



That's a good price. I sold a 4" with fixed sights for 600.  Id buy this one, but already have one just like it.

10sandxs




Posts

: 661


Join date

: 2016-01-29



Thanks.
I've learned that in this group, an item usually sells right away and generates a lot of interest or it will languish.  I put it up on Gunbroker for a higher amount.  I'd much rather sell it here.

PBalkan




Posts

: 50


Join date

: 2011-06-11




Steve K




Posts

: 136


Join date

: 2015-11-09



A member wrote and asked about the pistol's accuracy.  I did post a photo of the test target but now I realize that, except for the size of a .22 caliber hole, there is not a lot of reference.  So, I have re-shot the test target with a dime for size comparison.  As it says, the target was shot at 25 meters.

PBalkan




Posts

: 50


Join date

: 2011-06-11



"I'll take it" as per our PM

Steve K




Posts

: 136


Join date

: 2015-11-09



Similar topics
---
Permissions in this forum:
You
cannot
reply to topics in this forum