Please know that Skittlech has been reported by multiple users as a scammer using downloaded internet photos to trick users into sending him money to "buy" the items he found the photos for. He has been banned, but expect him to create another profile pointed to a free email account to try again.
Ways to know you are being scammed: The user generally wont be able to provide "new" photos. You might have the talent to look at a photos metadata to see when and where the photo was taken. If the scammer found a series of "old" photos online, they will typically have the same lighting and background as the ones you've already seen. Honestly if you need to ask for anti-scam photos, you are probably engaging in a risky transaction with a  stranger....be careful.
PHONE NUMBERS are an EASY way to catch a scammer. A quick search on white pages dot com reveals that Skittlech's "cell phone" is actually a spoofed "landline" from Ohio with no name associated with it. That's a huge red flag.
You have the phone number....CALL IT. Scammers typically don't pick up. It's common for them to text you back saying they saw you called and say they couldn't talk. Have a REAL VOICE TO VOICE dialogue with your seller. It's much harder for a scammer to not trigger any "red flags" when you are speaking to them. Scammers use the internet to create plausible written dialogue, but it's much harder to not slip up in the speed of a REAL conversation.
Once you have the phone number's location, you should be able to ask them to name some friends in common. Scammers wont be able to give plausible answers.
DON'T PAY non-refundable money to strangers!
After you have done your due dilligence, if you have evidence that a registered user of this forum is a scammer, LET US KNOW.
Just click the "Contact" link at the bottom of every forum page: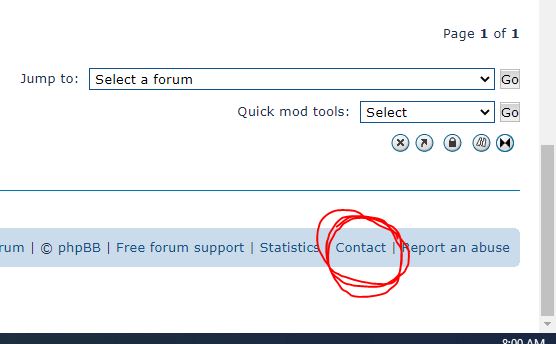 Milenfive, desben and valbern67 like this post
Similar topics
---
Permissions in this forum:
You
cannot
reply to topics in this forum