SOLD   Benelli MP 90s, "World Cup,"  Perfect Condition, .22Match Pistol
$1950.00
This one hurts to sell.  It's a great pistol.
I won't spend a lot of time in description or features because this group is well versed on these Benellis.  And my pictures should answer all (most) questions.
Here's my story.  I actually bought an MP 95e based upon the gushing reports on this list.  This was around 2010.  People on the list couldn't say enough good things about them.  I liked it but I wasn't as enthusiastic about it as some. So, when this one came into the shop, I grabbed it.  (I think the "GunsAmerica" ad from Legendary Guns, on this firearm is still up,  but no price.  I bought it direct.)  I knew that I could easily sell my MP 95e on this list and I did.
Legendary will not ever sell a gun that's been previously owned as new and they are hesitant to say "unfired."  They'll say "may be unfired."  This pistol WAS unfired… I could tell by the clean magazine followers. 
And… I loved it.  I loved the grips and I definitely liked the trigger better. (I was well used to a European two-stage).
I shot it, informally, for a month or so and, because I had so many guns then and was buying more… I went back to my stand-bys and new acquisitions and this one became a safe-queen.  I have less than 1000 rounds through it and probably a good deal less.
You can see my "filing system" for ammo which amounts to tearing off the flap on a box of ammo and shoving it into the case.  I thought this pistol did best with Eley Sport or Ficocchi SV… both relatively cheap practice ammos.
This pistol is as good as a used gun can be.  It is absolutely functional and there is no difference from when I bought it "unfired."  I live in Flagstaff, Arizona, out of the desert heat.  Dry climate.  Stored at no less than 45 degrees and no more than 75, since I owned it.  It includes the manual and the cleaning/wrench kit.
There's a stain on the case which was probably gun-solvent… and my fault.
Price?  I can't find a single MP 90s currently for-sale in the US.  I find a few that were sold but with the sales-price removed.  I found one in Australia and one in Europe and I based my pricing on that. 
I'm pretty flexible on payment depending on how quickly you want it shipped.  My FFL to your FFL.  Shipped USPS Priority (usually around $25.00)
I'll leave it off GunBroker for some time so that the folks on this list and mull it over. 
Any questions or comments, feel free.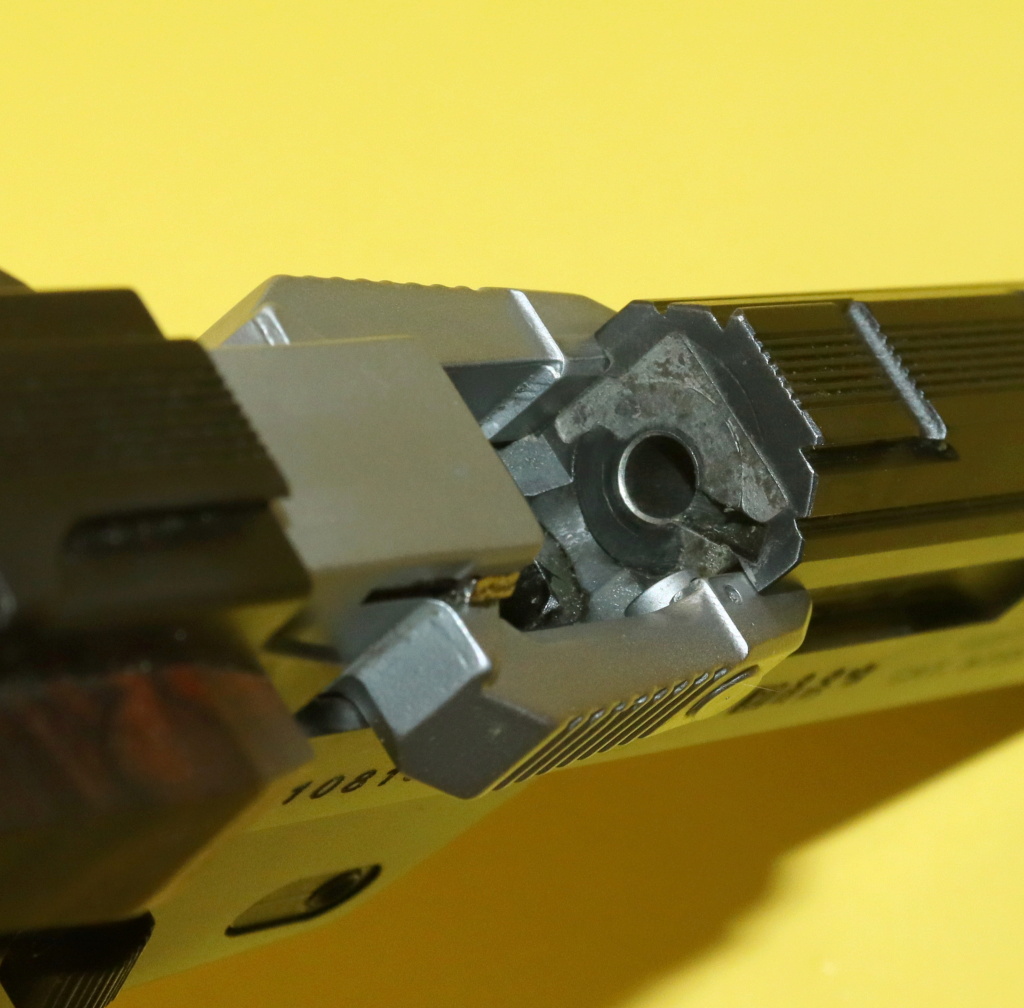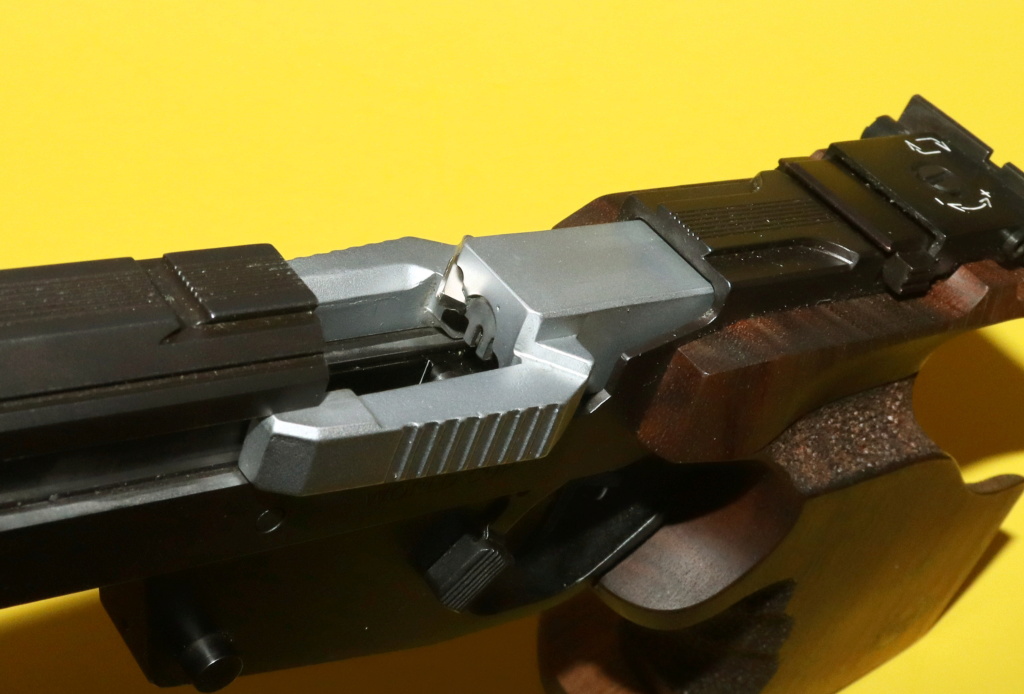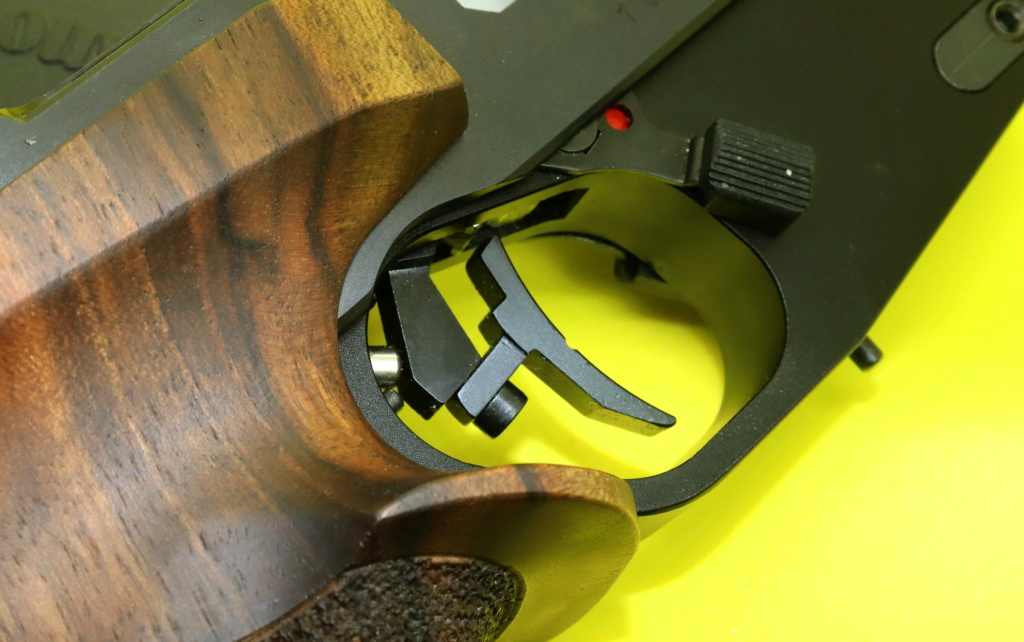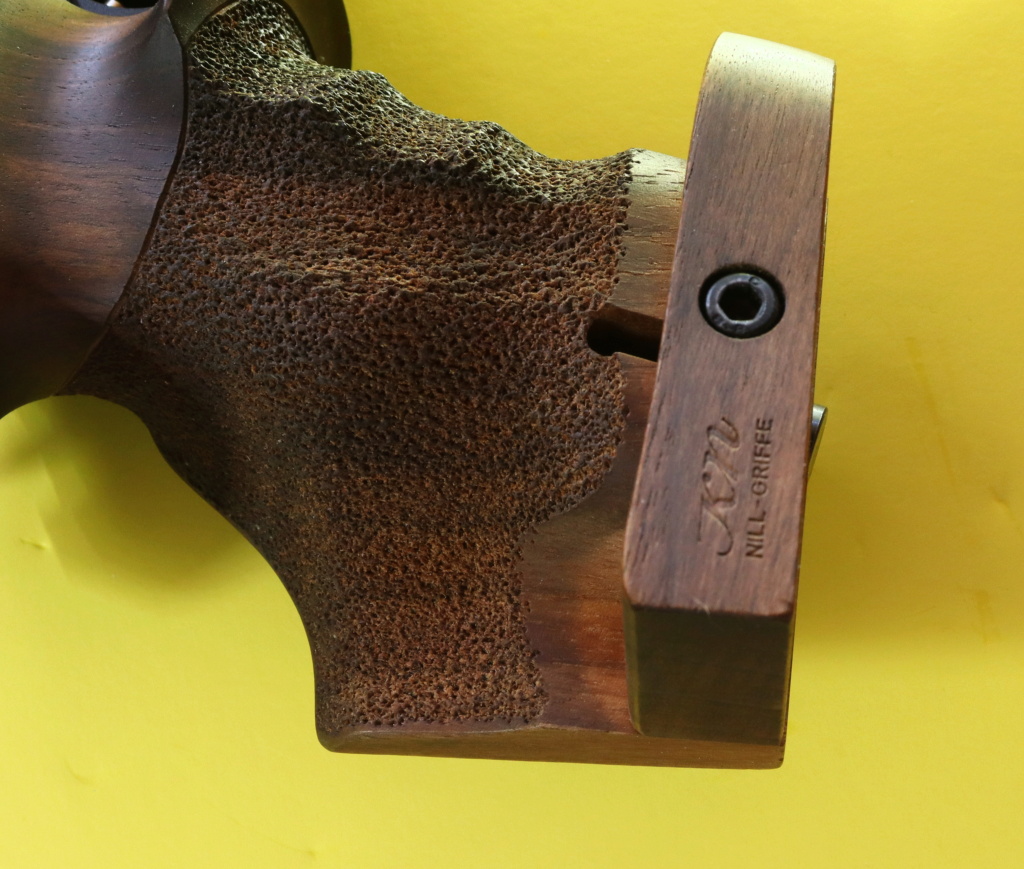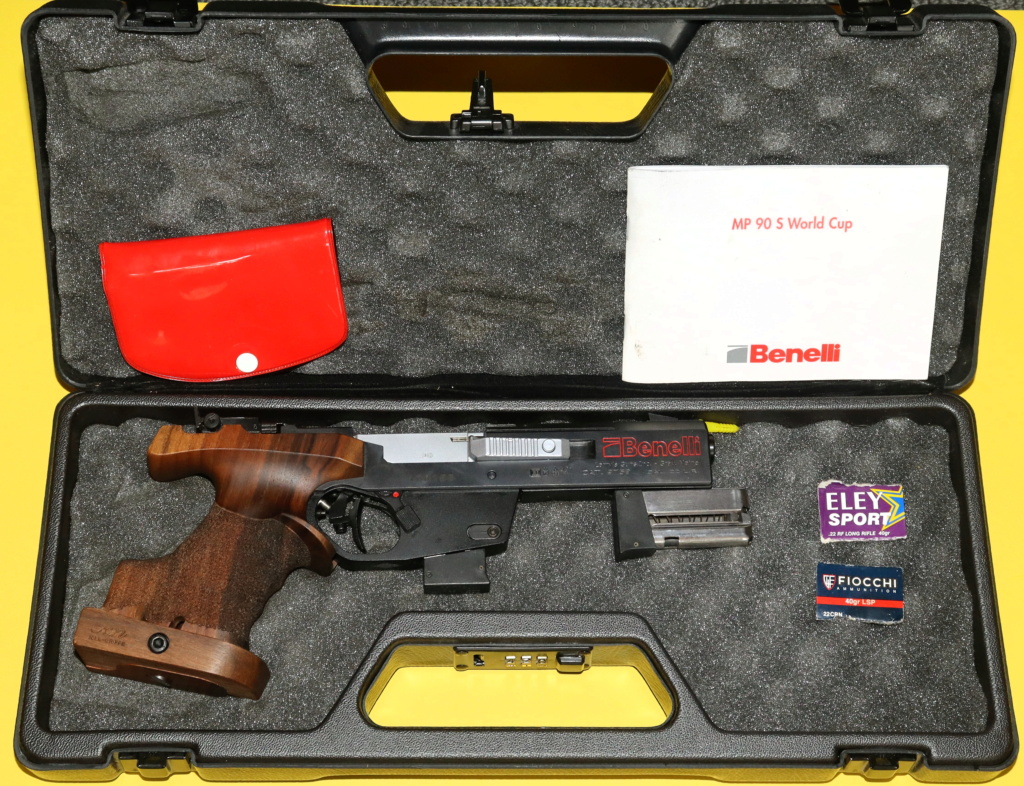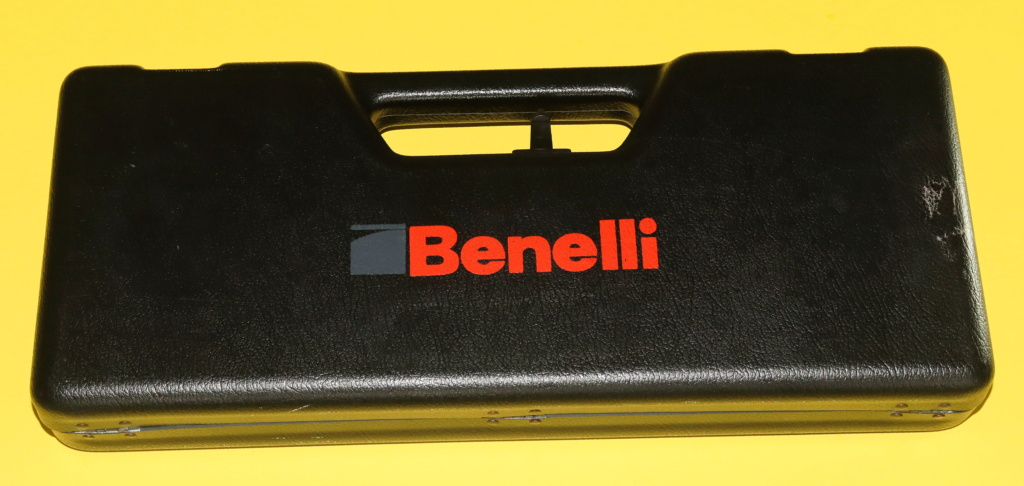 Last edited by PBalkan on Sun Jul 17, 2022 6:23 pm; edited 2 times in total

PBalkan




Posts

: 50


Join date

: 2011-06-11



I have one of these. By far my favorite .22. Seems like a fair price. Someone will be happy!

lakesidemn




Posts

: 73


Join date

: 2012-05-24


Age

: 64


Location

: Minnesota



A real plus for this pistol: It has the cross slots & grooves on top for optics - the newer Benellis do not.
After a PM w/ seller, I think the grips are not large size (which I'd need).

Russ OR




Posts

: 249


Join date

: 2011-06-10


Location

: Oregon City, OR




Twopoint2




Posts

: 1


Join date

: 2022-07-05



---
Permissions in this forum:
You
cannot
reply to topics in this forum