About a month ago I called BME in hopes of acquiring a red dot mount for a Model 52 I had just purchased. I found out the owner, John, had just passed three weeks prior. I talked to his widow, Jan, and expressed my condolences. She asked what I was looking for but what I wanted was no longer in stock. She did have a couple rails that were about 4" long and attached in the sight dovetail. I figured they could be modified for my needs. When they came in Jan had written a note at the bottom of the invoice that she had found a company that would take over the business and manufacture the mounts. Jan is in the process of transferring the machines and drawings. The new company expects to be up and running sometime in February. She said to check the website for new owner information.

Bill

messenger




Posts

: 944


Join date

: 2011-06-18


Location

: North Carolina



ric1911a1 likes this post
John was a great guy, I am glad to see that someone will be taking over his production.

Ray Dash




Posts

: 329


Join date

: 2019-01-31


Location

: NY



If you are looking for a rail for model 52 that goes into the rear sight dovetail and is long enough to mount an ultradot, I can make one for you. Please PM me after the holidays and we'll figure it out.
This is my pistol with a Burris Fastfire 3 reflex dot.  The mount is available from EGW in Pennsylvania .  It replaces the rear sight and no restringing or load adjustment was required.  It's accurate enough as the groups are definitely X-ring sized when I bench the gun.  The dot isn't any harder to reaquire in RF.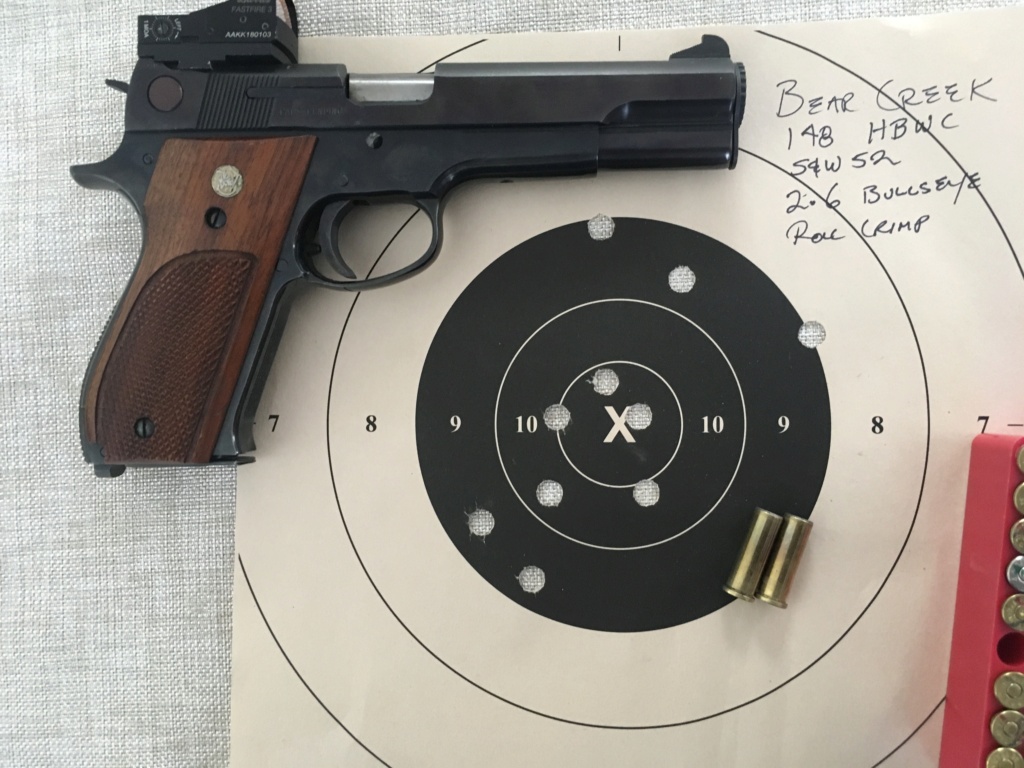 Wobbley

Admin




Posts

: 4361


Join date

: 2015-02-12



Bill, have you got a chance to shoot the 52?

RodJ




Posts

: 774


Join date

: 2021-06-26


Location

: TX



RodJ wrote:Bill, have you got a chance to shoot the 52?
Not yet. My astigmatism and now macular degeneration in my dominant eye is making open sights a challenge. The good thing is with the injections I have seen about a 90% improvement. I have a Holosun reflex that I will probably put on it. What I'd really like to do is when BME starts back up they were producing a S&W52 BWR which is a no drill frame mount. I'm trying to avoid adding too much weight to the slide. The only mount I was able to get from BME was a S&W-52RR which is a short rail that I can cut down and mount the Holosun. I hope. I have been working on loads for a 38 special 1911 but so far I haven't been able to equal commercial ammo.
Bill

messenger




Posts

: 944


Join date

: 2011-06-18


Location

: North Carolina



Similar topics
---
Permissions in this forum:
You
cannot
reply to topics in this forum