A few weeks ago a Ruger GP100 caught my eye at a local gunshop and then again today I saw an older version of it.  Both were 6" stainless and looked really nice.  I have never noticed Ruger revolvers mentioned here, only S&Ws.  Is there a reason why Rugers are not popular with Bullseye shooters?

beeser




Posts

: 956


Join date

: 2014-06-19



It's harder to reach the hammer on the Ruger and there isn't a target hammer that I've been able to find on the market.  Other than that, it's fine for bullseye.

Rob Kovach

Admin




Posts

: 2706


Join date

: 2011-06-13


Age

: 45


Location

: Brooklyn, WI



Most/many Ruger GP-100s have an interesting trigger pull. Two stages?. With a little practice it's easy (easier than most) to pull to index the cylinder - slight hesitation, then pull on through to fire. -- Big strong hands with trigger finger joint on the edge of the trigger helps-a lot. ---Russ

Russ OR




Posts

: 186


Join date

: 2011-06-10


Location

: Oregon City, OR



not a GP100 or a bullseye gun  but it is in .45 acp  
and its a Ruger revolver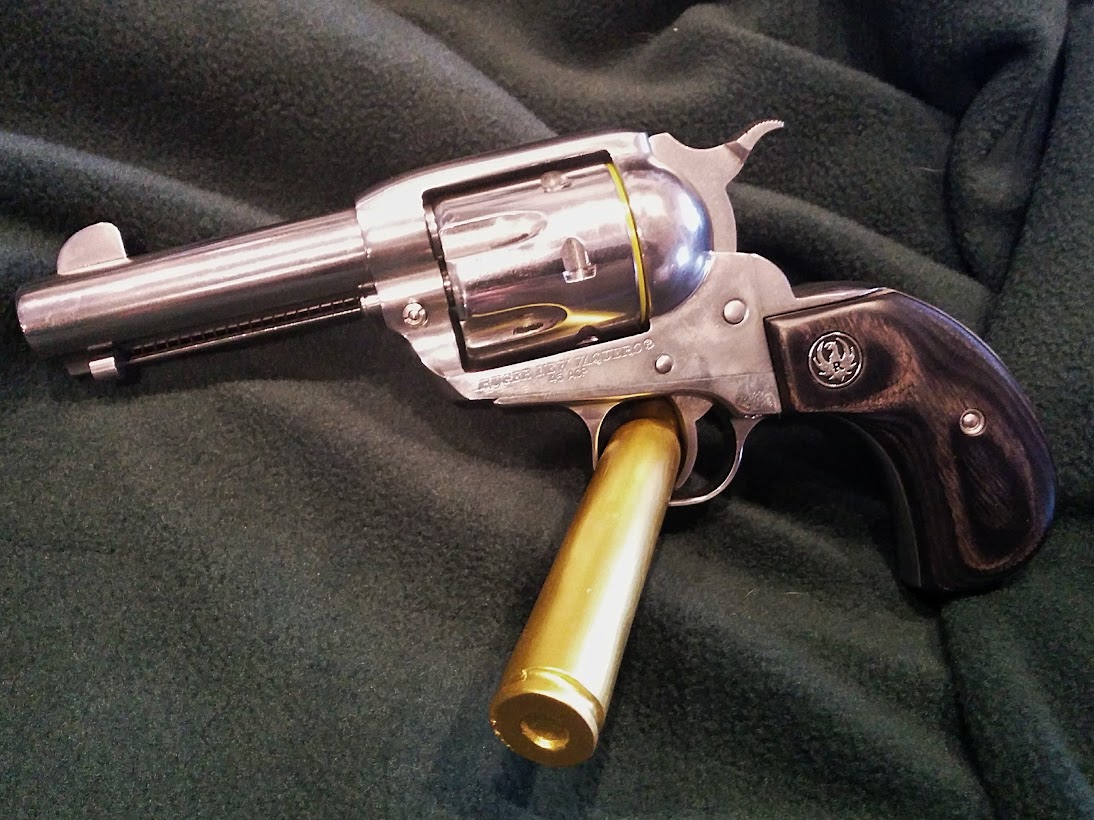 guncheese




Posts

: 75


Join date

: 2014-03-18


Location

: where they make the cheese



I *suspect* that they are not as easy to perform a trigger job on. Different springs regime. The knowledge base just hasn't been developed, or at least disseminated, as far as I know.

But if you have one that will hold comfortably inside the 10 ring at 50 with your ammo, then run it. Any good shooter can get good results with a less than perfect trigger.

GrumpyOldMan




Posts

: 457


Join date

: 2013-03-07


Location

: High Desert Southwest Red Rock Country




---
Permissions in this forum:
You
cannot
reply to topics in this forum