I have a 92A1 that I am putting up for sale. Roddy Toyota did all the custom work. I won the first EIC match I fired with it then retired it. I have been contemplating selling it for awhile now and Ghilliemans post on the P210 has galvanized me into action. There are probably others that would like a custom 92 without the wait. I am just posting the one picture now but I will post more if asked. I am asking 1250.00 for the pistol and that will get it to your FFL. I can't have my FFL send it to any of the "Commi" states that wont allow this pistol. You know if you live in one of them. The pistol comes with 3 17 round magazines, original grips, original case, Beretta soft case, instruction manual and a receipt for all of Roddy's work. I would be interested in a possible trade for a model 52 or something nice in a 38 super. Or something else that I may not know I need/want now until you ask. If you wonder why I am selling the pistol my answer is that I prefer the feel/grip of a 1911.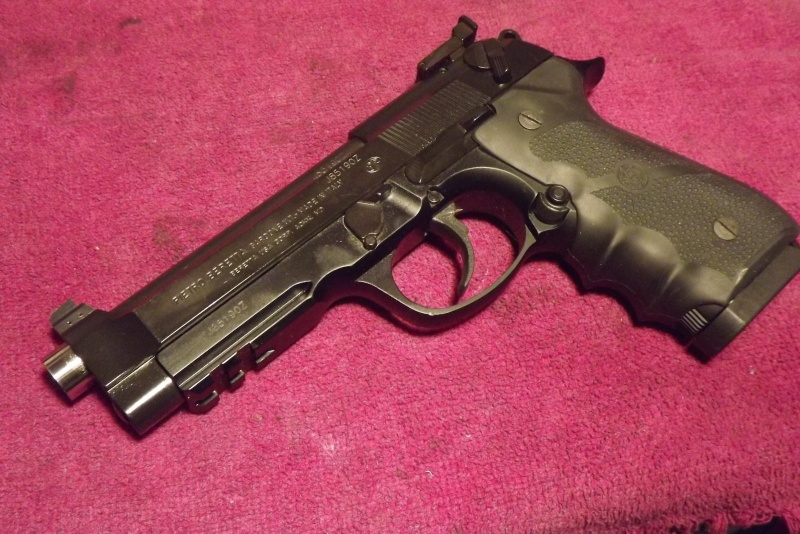 Last edited by OldMaster65 on 2/24/2015, 7:05 pm; edited 2 times in total

LenV




Posts

: 3384


Join date

: 2014-01-24


Age

: 69


Location

: Oregon




sixftunda




Posts

: 460


Join date

: 2012-05-18


Age

: 46


Location

: North Central Ohio



I have been asked for some pictures of groups from this pistol and some history of work etc. The Beretta is a 92A1 made in Italy. I purchased it new and put around 50 rounds thru it before having Roddy work on it. It now has about 300 rounds thru it. Using the original barrel Roddy threaded the barrel, bushed it and machined the fit. He did a 4 lb trigger job and re-shaped the trigger to align with a straight back pull. He put a raised front sight to align with the new rear sight. He also had to reduce the hammer strike force. He did this by removing weight from the hammer and changing the main spring (stock 92's strike so hard they tend to knock the barrel down). He did not do a ransom test at 50 yds. The pistol is very tight. There is a little movement (left/right) below the rear sight and a little movement (up/down) at the front sight. You have to look hard to see the movement. He also re-blued the pistol where he worked on it. The picture I have are of me shooting it on a rainy Oregon morning. These results are of me shooting one handed and no rest. If it ever stops storming here I will try and gets some sandbagged groups at 50 yds.
Using 147gr RNBT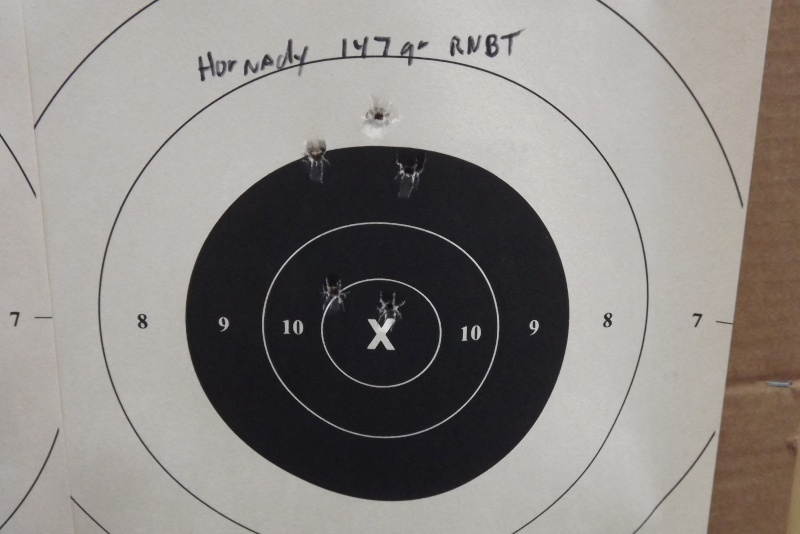 Timed fire cadence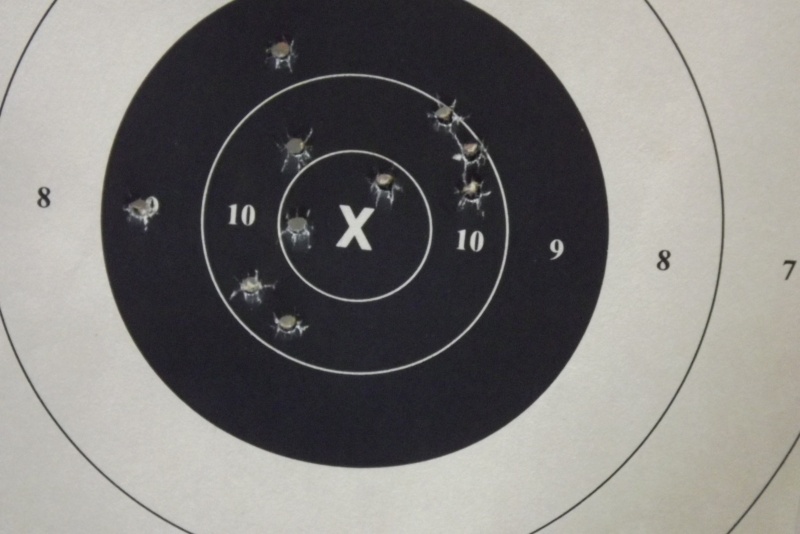 Miserable day. I was only person at range.
Beretta as fired.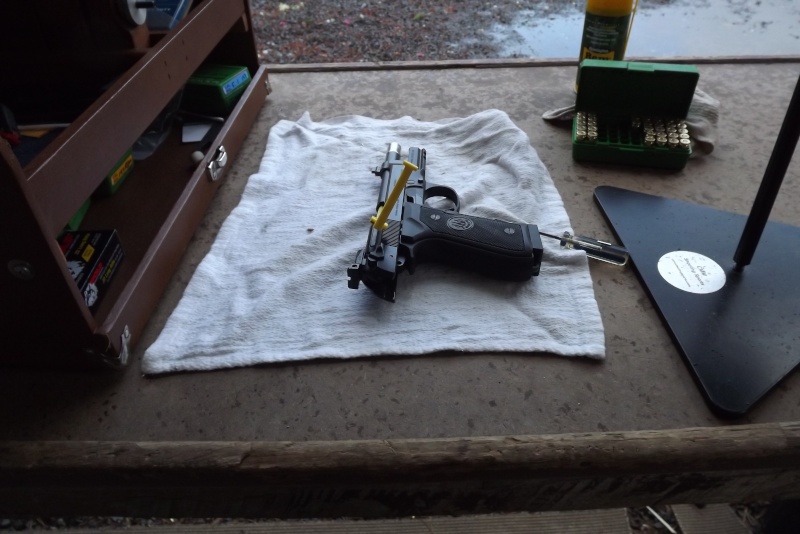 LenV




Posts

: 3384


Join date

: 2014-01-24


Age

: 69


Location

: Oregon



Very Cool!  I prefer the looks and ergonomics of the M9A1.  Great looking pistol for EIC and a fair price.

JayhawkNavy02




Posts

: 718


Join date

: 2014-03-01



I have some picture to post. It was a beautiful 60 degrees On the Oregon coast today. I wanted to post some pictures of the groups at 50 yds and I wanted to test different loads. I shot these from a mickey mouse rest and found out that Tri-focals don't work very well when your bench resting. I also found out several other things.  1.  The Beretta does not like 147 gr RNBT  2. All of the 115 gr print good if you keep the load up.  3. My old eyes really get a work out on steel sights.  4. Even when only shooting 5 rounds at a target you still can get doubles.
Beautiful day for 50 yd shooting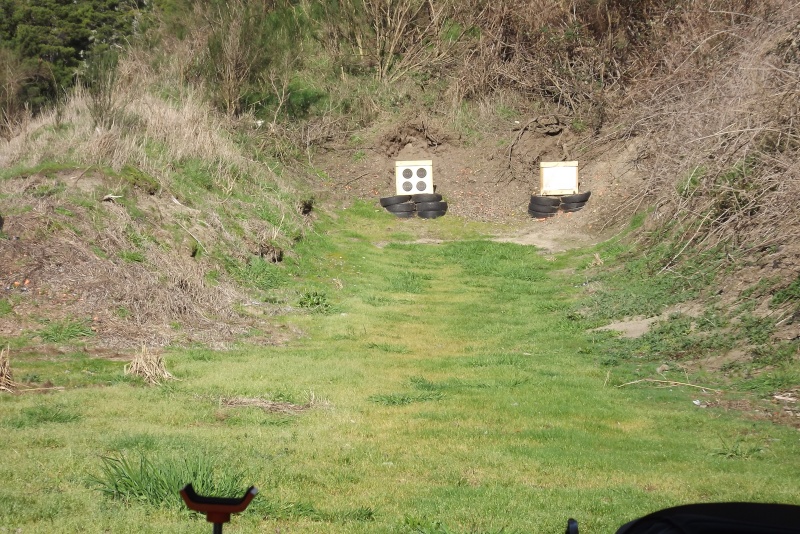 115 gr HAP with 6.5 gr SR4756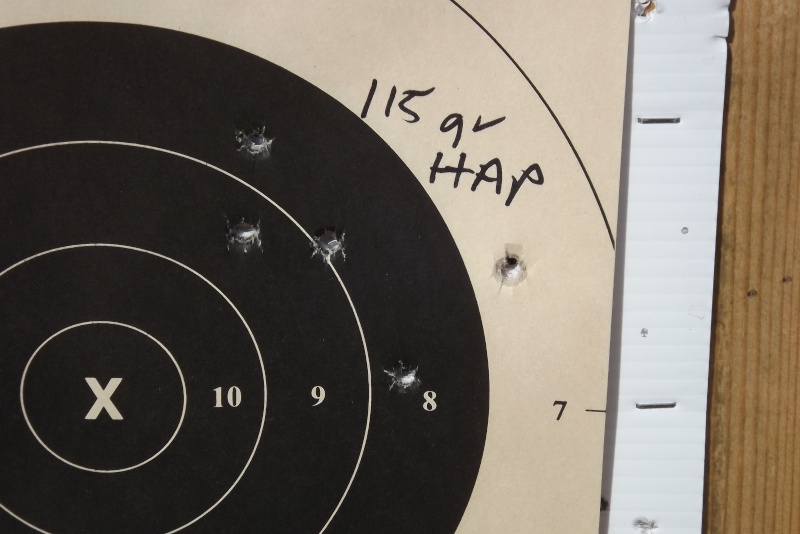 147 gr RNBT with 5.1 gr Power Pistol. Probably not best choice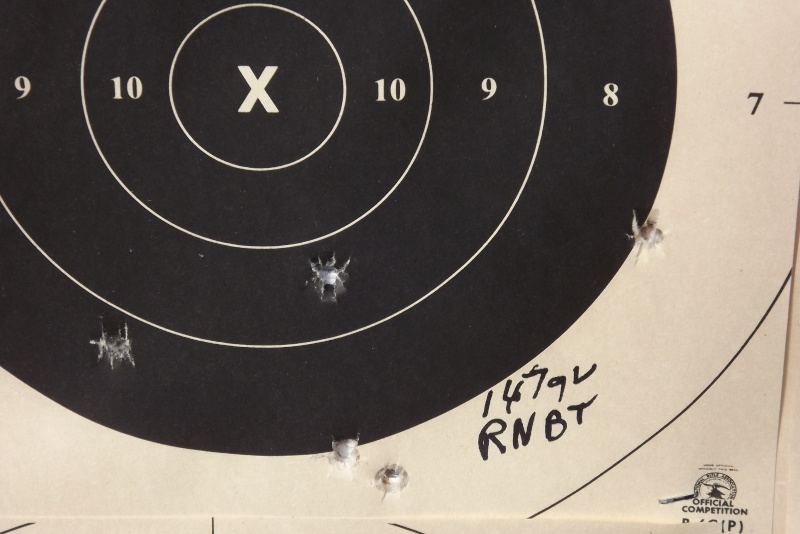 115 SIE Match FMJ with 6.0 gr Power Pistol. Looks like the double is at 3:30 just outside the X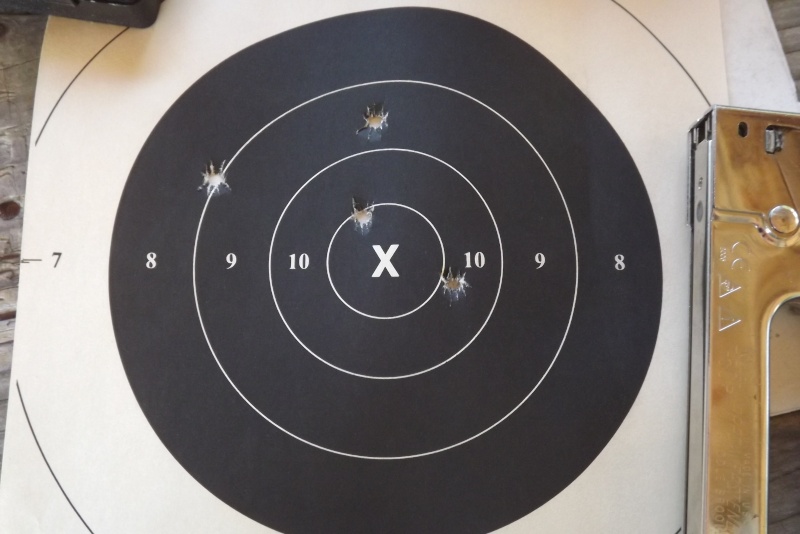 115 gr XTP with 6.5 gr Power Pistol. Another double but I think this one is in the 8. Or possibly the hole at 12:00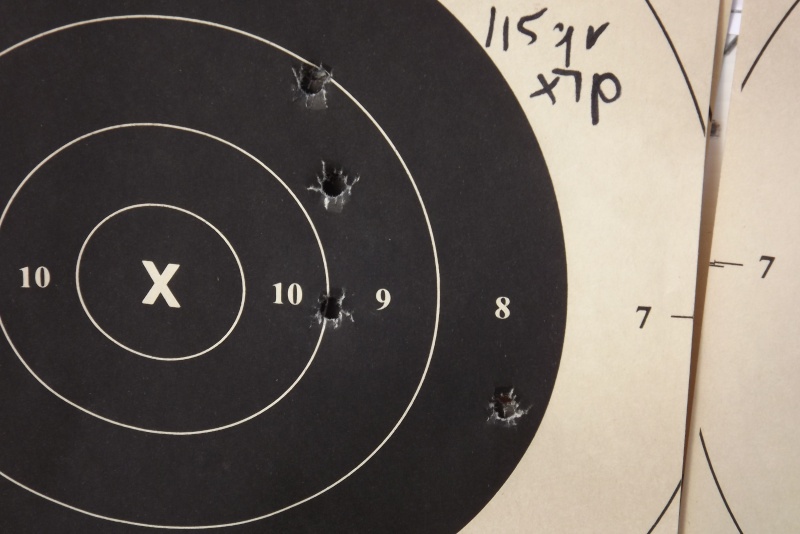 I never changed the sights for any group. The pistol was sighted in for the SIE loads. Looks like the HAP loads would hold 10 ring
One more picture to show how horrible the conditions were that I was working in.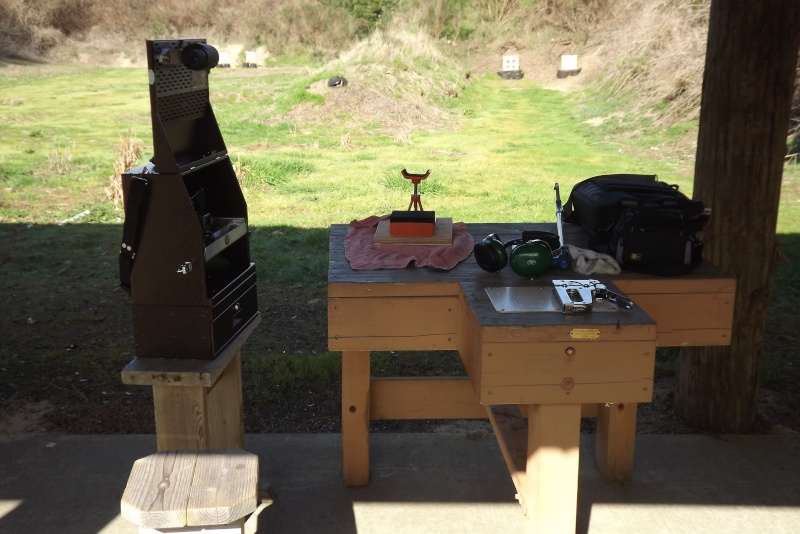 LenV




Posts

: 3384


Join date

: 2014-01-24


Age

: 69


Location

: Oregon




---
Permissions in this forum:
You
cannot
reply to topics in this forum