Page 5 of 5 •

1, 2, 3, 4, 5

First topic message reminder :

I'm fed up with the ultradot Has anyone tried the sightron red dots

Paul

paul noles




Posts

: 24


Join date

: 2011-06-12


Age

: 53


Location

: St charles mo



---
Most everything on the sightron looks like a
UD, it could be made by the same company or just knocked off the UD. being the price retail is close to the same it would need to have some good advantages over a UD to get my interest.

DavidR

Admin




Posts

: 3026


Join date

: 2011-06-10


Age

: 64


Location

: NRA:Expert, Georgia



No negative reduction on mine and I sort of like their warranty. They simply give you a new one. No repair..

I've used several of their rifle scopes and all have been very good. 

Wish the dot was a tad larger 

We'll see how they hold up

jglenn21




Posts

: 1614


Join date

: 2015-04-07


Age

: 70


Location

: monroe , ga



OldMaster66 wrote:Wow, 33mm rings are hard to find that don't break the bank. Several choices over 100.00 only one (I found) other than Sightron that looks good. I ordered a set and will report back sometime??

https://www.smithandedwards.com/products/weaver--four-hole-skeleton-rings---33mm-medium-7419.html
I know I am quoting myself but this might be important to someone. Smith and Edwards does not have 33mm rings. Their site says they do but it is in error. They sent me a set of 30 mm rings and have been working with me to get it resolved. I would probably keep the 30mm rings but I already have a bunch of them.
Len

LenV




Posts

: 3443


Join date

: 2014-01-24


Age

: 69


Location

: Oregon



I didn't put a micrometer on my Sightron S30-5 I assume it's 30mm. What's the need for 33mm rings??

Froneck




Posts

: 869


Join date

: 2014-04-05


Age

: 71



The S33 model are 33mm.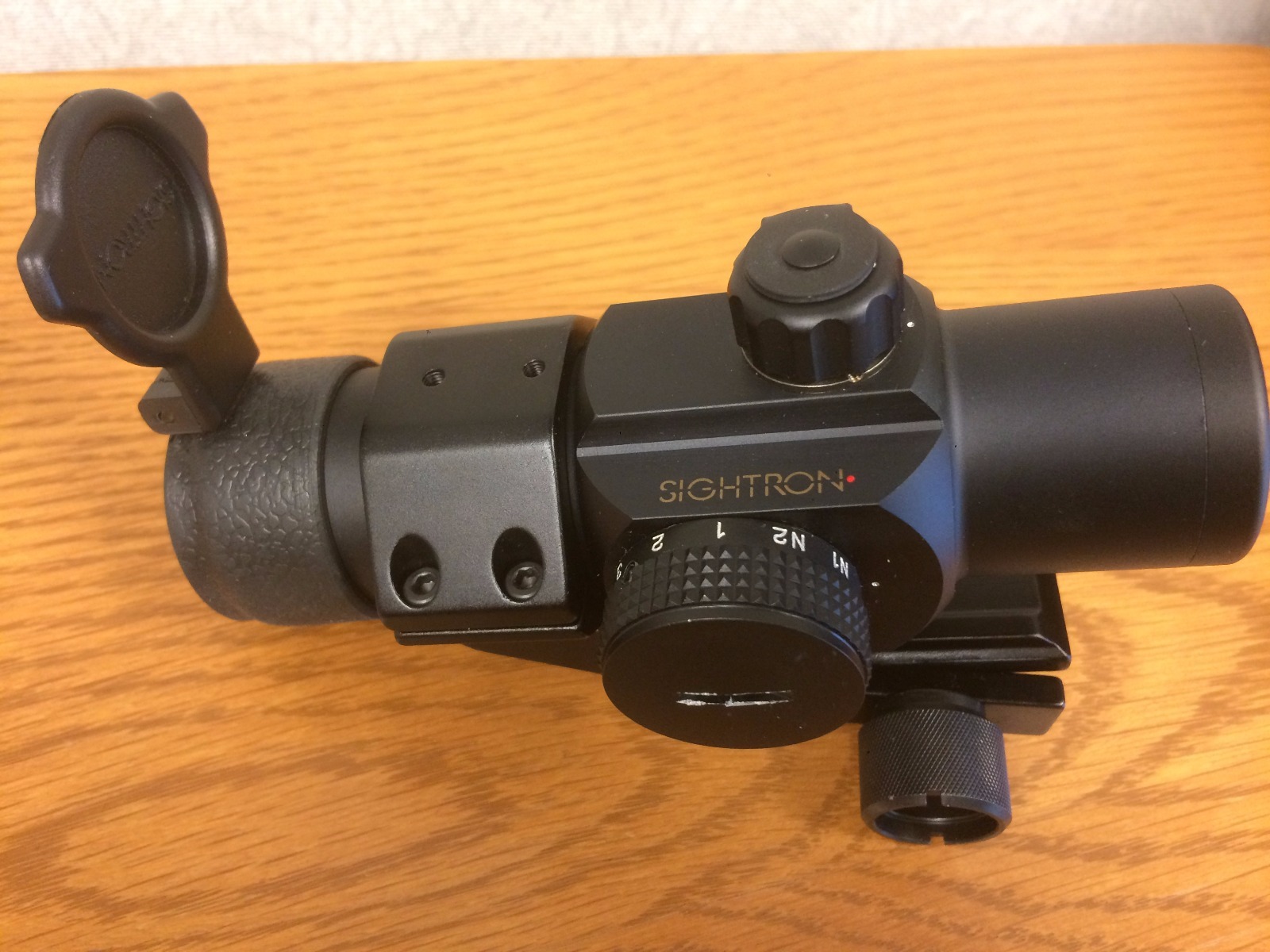 LenV




Posts

: 3443


Join date

: 2014-01-24


Age

: 69


Location

: Oregon



Early in this discussion I mentioned mounting Venom on G34 Gen4 MOS.  Report that heavy use on two such pistols resulted in zero problems.  The relatively low mounting of the red dot sight is great.  Our Range Officers (9mm) have red-dot sights mounted too high using parts that are available.  Even with the poor trigger on G34 (even thought I am a Glock armorer - Glock will not sell the lighter/competion connector) I may use G34 in Bullseye match just because at the short line I can get back on target much faster than with Range Officer.

Closer to the topic:  my finding is that a red-dot sight that is great at 50 yards can be bad at 25 yards.  A factor not much discussed, with the several great sights that have been discussed, is ease of finding the dot after recoil.    Mac

P.S.   A $15 red/green five-level sight (sold with many prices and names) is far better in Bowling pin matches than a great tube-type red-dot sight.

Mac2




Posts

: 159


Join date

: 2015-04-09



Page 5 of 5 •

1, 2, 3, 4, 5

---
Permissions in this forum:
You
cannot
reply to topics in this forum