The serial number on my Smith & Wesson Model 41 puts its production date at late 1985/early 1986. Internet "wisdom" (?) seems to opine that the pre-1993 Model 41s are superior in workmanship, etc than the newer ones are. Never having shot a newer version I have no standing to offer an opinion one way or the other since I cannot compare the two via direct personal experience. Has anyone shot both enough to offer an informed opinion?
Older schmolder.  It either shoots or it doesn't.  Less than stellar shooters were made in any era.  Jim Clark made money relining 41 barrels.

Wobbley




Posts

: 1838


Join date

: 2015-02-12



My older 41 is awesome. But I've seen a newer one shoot just as well. It's the gun. Just the gun. No matter when it was built. It's either good or it ain't.

Tim:H11




Posts

: 1585


Join date

: 2015-11-04


Age

: 30


Location

: Columba, TN



Dave Sams told me he thought the mid to late 80s were some of the better M41s in his view.  Then again, he's made money re-lining and doing other work on them regardless...lol.    I'm sure they're a fine pistol no matter what, but the one I've always envied is the M41 Jerry made for a friend of mine in VA.

The forum gunsmiths are the real authorities.  I'm just sitting in the peanut gallery.
Last edited by JayhawkNavy02 on 8/27/2016, 11:51 pm; edited 1 time in total

JayhawkNavy02




Posts

: 718


Join date

: 2014-03-01



The newer one is my back up pistol. Shot quite a few 880's with the old one. I can't seem to break 850 with the newer one. Of course the 880s were when the old one was the "new" one.

!972 and a 2006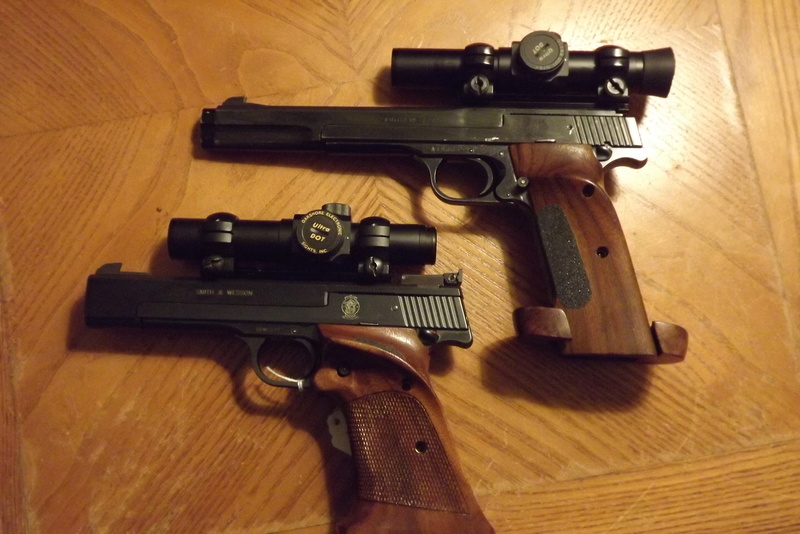 LenV




Posts

: 3375


Join date

: 2014-01-24


Age

: 69


Location

: Oregon



When i was young (1994), I bought a m41
... shot it for three years and hovered arround 810-820. My wife expressed interest in bullseye so I bought her a used buckmark to try it. I put a dot in it and proceeded to shot an 850, including sighters... with a used buckmark... really?! The 41 went away, and I never looked back...

10sandxs




Posts

: 211


Join date

: 2016-01-29




---
Permissions in this forum:
You
cannot
reply to topics in this forum