Looking to buy a Ruger MK II with 5.5" bull barrel in very good to NIB condition.  I know there are many listed on Gunbroker but thought that I would check here first.  If you have something that you think might fit the bill and are looking to unload it please send me an email with pictures, price and description to cjmill87@yahoo.com

I am looking only for a MK II fitting the above criteria so please do not offer anything else, I appreciate any and all leads and Merry Christmas to everyone.

cjmill87




Posts

: 68


Join date

: 2016-02-04


Location

: FT Hood, TX



Dont have a mk2 but i do have a MK3 22/45 i built for my son so he could shoot a 22 league with me but he only shot a few times before he decided to stop. It is  brand new condition with all the internal upgrades from volqurtzen and tandemkross along with 4 tuned mages with extended quick drop bases, mag disconect disabled but all stock parts are included  as well if you wanted to change things back.5.5 bull barrel with fiber optic up grade and a scope rail too.Great shooter, 100% funtioning with cci standard and very accurate close to 600.00 invested sell for 450.00 shipped to a FFL contact me at hwy92gun@bellsouth.net if interested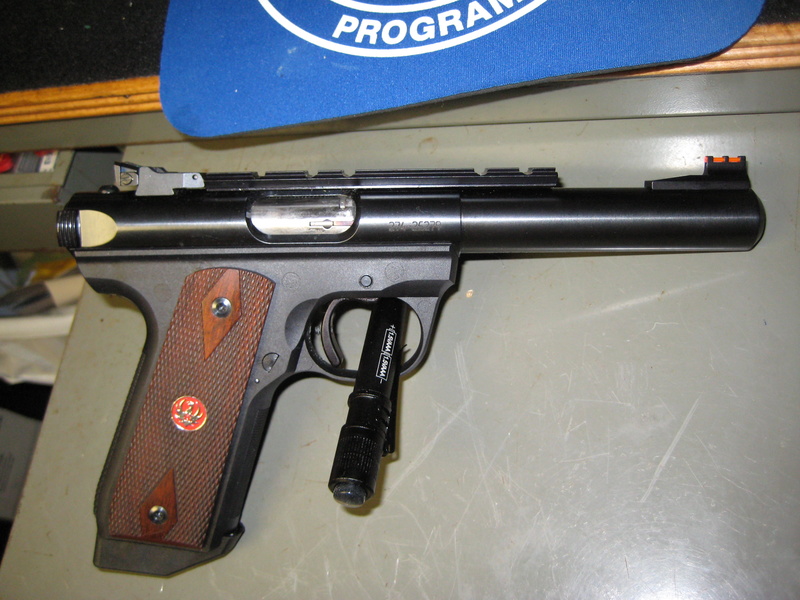 DavidR

Admin




Posts

: 3023


Join date

: 2011-06-10


Age

: 64


Location

: NRA:Expert, Georgia




cjmill87




Posts

: 68


Join date

: 2016-02-04


Location

: FT Hood, TX



Someone posted one to the rimfire forum
I thought the price was a bit high
http://www.rimfirecentral.com/forums/vbclassified.php?do=ad&id=138609
Just to be clear I'm not the one who listed it, nor do I know any more about it or the person who did
I am a MKII fanboy tho


varmint243




Posts

: 37


Join date

: 2013-11-23



That's a great pistol, Dave.

JayhawkNavy02




Posts

: 718


Join date

: 2014-03-01



I have a stainless Mk II 22/45 if you are interested. 
Excellent shape with box and mags only.  No other goodies.  225-61xxx serial
The manual might be buried around here somewhere.
I sandbagged all good X's at 50' and 25yds with it when I test shot it.  I used a clamp on mount.  It's not tapped.

Jack H




Posts

: 1663


Join date

: 2011-06-10


Location

: Oregon




rich.tullo




Posts

: 1066


Join date

: 2015-03-27



I found one, thanks everyone for the assistance!

cjmill87




Posts

: 68


Join date

: 2016-02-04


Location

: FT Hood, TX




---
Permissions in this forum:
You
cannot
reply to topics in this forum