A stainless 9MM Range Officer followed me home the other day.............

Has anyone done any extensive testing with one of these for accuracy/reliability? As issued, with no modifications?

Any good light lead loads for indoors? Cannot shoot jacketed in my local indoor range.

Thanks.

Ric

ric1911a1




Posts

: 212


Join date

: 2013-05-07


Location

: Upstate NY




james r chapman

Admin




Posts

: 2992


Join date

: 2012-01-31


Age

: 70


Location

: HELL, Michigan



ONE OF MY BUDDIES, TRIED AND TRIED WITH A STOCK 9MM RANGE OFFICER. IT WAS A WASTE OF TIME. ALL PROVEN LOADS GROUPED ABOUT 5-6 IN AT 25YDS.YES RANSOM REST TESTED. AT 50YDS IT WAS A JOKE. YES THAT BAD . HE LIVED ABOUT 25 MILES FROM SPRINGFIELD TOOK IT BACK TO THEM. THEY STATED IT WAS WITH IN SPEC. AFTER MUCH READING ON THE NET LARGER DIA BULLETS WERE TRIED . THAT HELPED A BIT. IT BROUGHT THE GROUP TO ABOUT 4 IN. WERE TALKING .356(LARGE NORMAL) & .357 (BEST  GROUPS).  HE TRIED JACKETED, HARD CAST, AND PLATED. HE GAVE UP AND NOW USES THE LOWER FOR HIS MARVEL.

JIMPGOV




Posts

: 336


Join date

: 2011-09-27



A lot of 9mms don't shoot light cast bullets well.  Try 124grains and heavier.  They should be .356 diameter.  WSF powder shoots clean.

Wobbley




Posts

: 1838


Join date

: 2015-02-12




james r chapman

Admin




Posts

: 2992


Join date

: 2012-01-31


Age

: 70


Location

: HELL, Michigan



ric1911a1: The 115gr L-SWC from Penn were the best light lead load for my stock 9mm. The accuracy was all over the place depending on powder and load. But this load worked best. My 952 hated it.

LenV




Posts

: 3378


Join date

: 2014-01-24


Age

: 69


Location

: Oregon



Len

That is the information I was looking for.

50 yards, I assume?

Thanks.

Ric

ric1911a1




Posts

: 212


Join date

: 2013-05-07


Location

: Upstate NY



No, that was at 25yds. I did some additional 25 yd testing later with that bullet but for some reason I used a different load. This is after I changed the slide release and bushing. I also tested at 25 the 130gr L-SWC from Magnus. These bullets are in his .357 selection but I have him size to .356 before shipping. I used a 25yd center for all this testing. These lead bullets didn't quite make the group I like to test at 50 but work fine for 25. The 147 from Magnus also work at 25.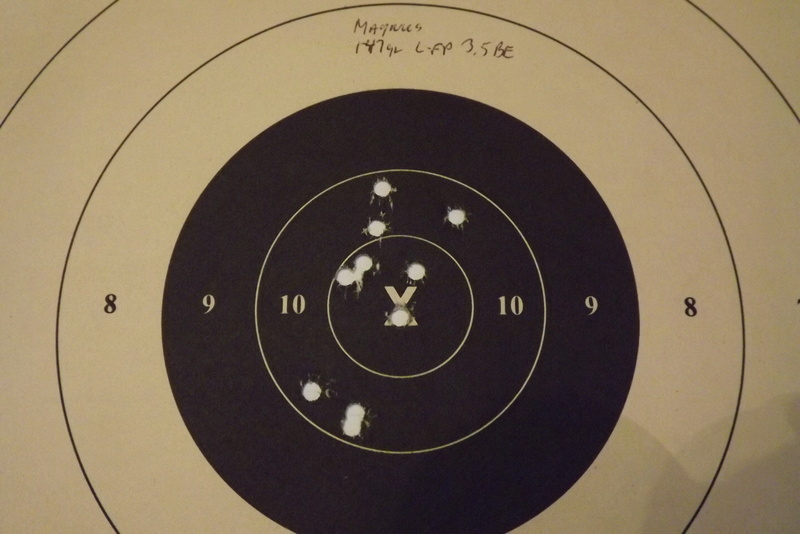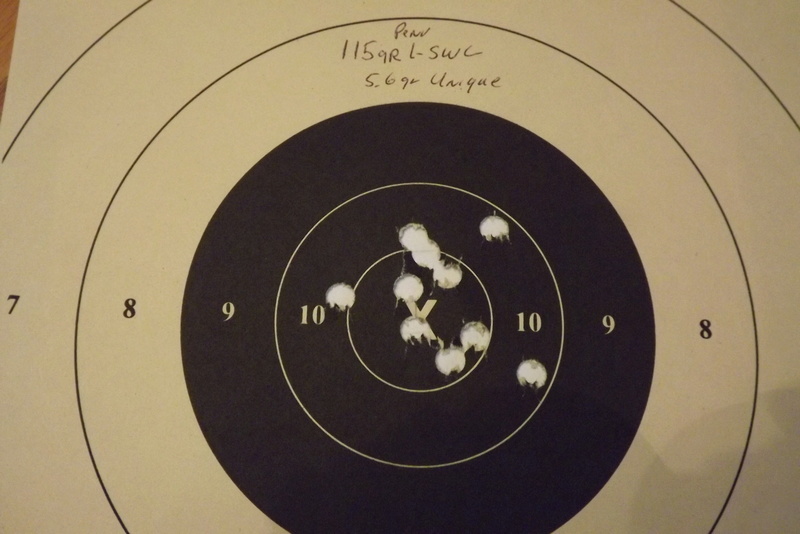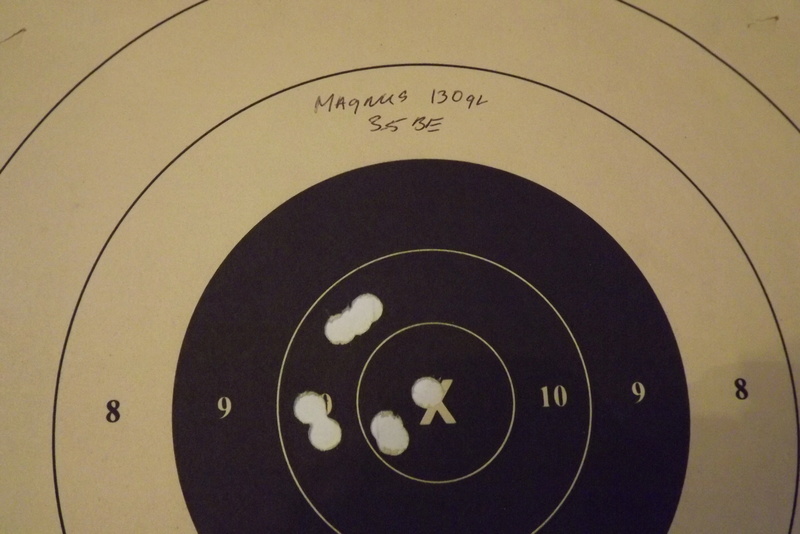 LenV




Posts

: 3378


Join date

: 2014-01-24


Age

: 69


Location

: Oregon



Yes, 50 yds is a long way to walk if it's not grouping well at 25 yds!

james r chapman

Admin




Posts

: 2992


Join date

: 2012-01-31


Age

: 70


Location

: HELL, Michigan




---
Permissions in this forum:
You
cannot
reply to topics in this forum