If anyone owns either the 7 inch fluted or both the 7 and 5 inch bull, could you weigh what you have (I can't even weigh my bull barrel because I have no scale in that range) for me please?  I like the 7 for its longer sight radius but if it is heavier, I would scrap the idea.
And if the longer barrel is lighter, consider this an offer to swap my bull barrel for your fluted 7 incher, in case you're interested.
Thanks,

inthebeech




Posts

: 380


Join date

: 2012-03-17


Age

: 54


Location

: North Carolina



Long ago I shot the 7.25" fluted barrel as slowfire practice mostly as a prelude to FP.  The long barrel is not much different than the bull weight.  But it felt nose heavy.  I didn't like that for timed and rapid.  I did add a home made 6oz weight to the bull Trophy barrel.  That was quite heavier but did not seem nose heavy.  Kind of a weight thing vs torque thing. 
I do not have any fluted barrels anymore.  Probably had 4-5 in the past.  Today I really like the heavy tapered Tournament barrel for iron sights.  On a bridge sighted or slide sighted gun, either way.
Or better yet the Space Barrel.  Then you see my homemade weight compared to the HS weight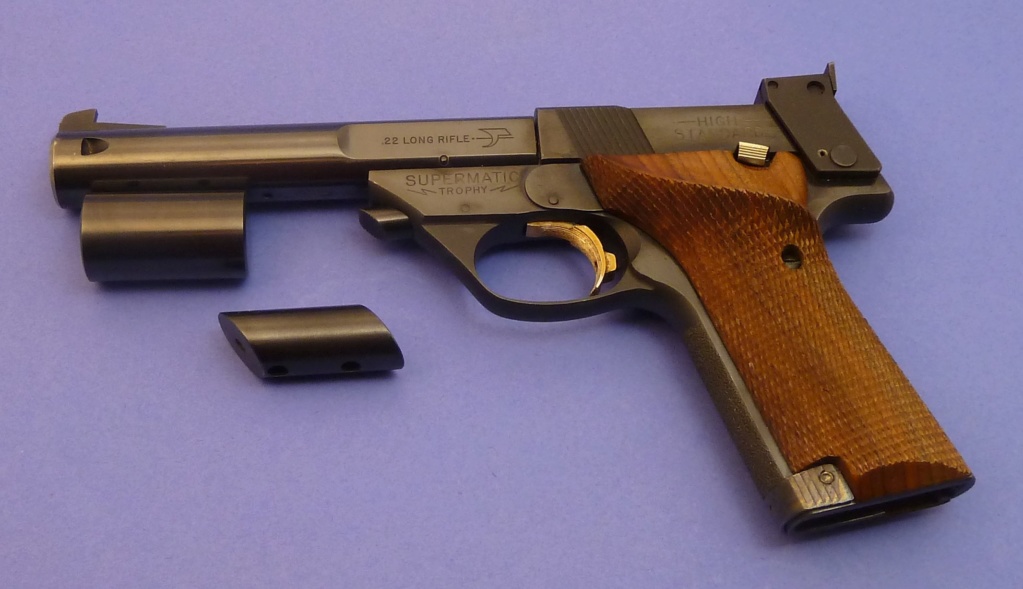 Jack H




Posts

: 2019


Join date

: 2011-06-10


Location

: Oregon



I'm recovering from shoulder surgery and since I shoot irons and therefore can not use the aluminum sleeved barrel from LSP (no front sight), I am poking around for lighter options.  I didn't know about the space barrel though.  Thank you.

inthebeech




Posts

: 380


Join date

: 2012-03-17


Age

: 54


Location

: North Carolina



Drill and tap a hole up front and add a Ruger sight.

Jack H




Posts

: 2019


Join date

: 2011-06-10


Location

: Oregon



---
Permissions in this forum:
You
cannot
reply to topics in this forum