I own a REVOLVER SMITH & WESSON MODEL. 1905 MILITARY & POLICE CAL. 38 S.&.W. I would like to re chambered in 38 S&W Special with Reamer 38 special finisher.. I lose accuracy?

ser2711




Posts

: 82


Join date

: 2018-06-07



Greetings,

The 38 S&W case diameter is larger than the 38 Special.

Reaming with the 38 Special will likely leave a mismatch/step in the cylinder.

Best to leave well enough alone.

Cheers,

Dave

fc60




Posts

: 1321


Join date

: 2011-06-11


Location

: South Prairie, WA 98385



kc.crawford.7 likes this post
After World War 2 there were a bunch of Smith &Wesson "Victory" models that went to the British as lend lease in 38 S&W imported back to the USA.  These were rechambered as you describe.  Some were ok, others not so much.  I have one of these I bought cheap.  It will shoot 38 Special ok. But it is still best to shoot 38 S&W in them.  You can get new brass from Starline, and .361 bullets from several places.

Wobbley

Admin




Posts

: 4360


Join date

: 2015-02-13



troystaten likes this post
Not the best way to go for accuracy. If the revolver has fixed sights as I suspect, for precision shooting you really need adjustable sights.

Fessor




Posts

: 5


Join date

: 2022-12-24



Here are two 38S&W revolvers
This is the thread starter on the blue S&W forum re South Africa contract guns.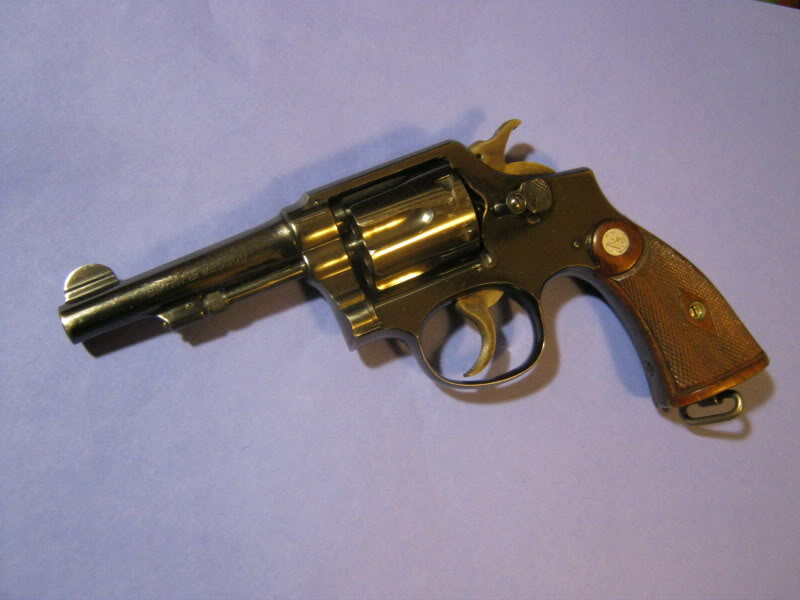 This is maybe a 100 year old teensy revolver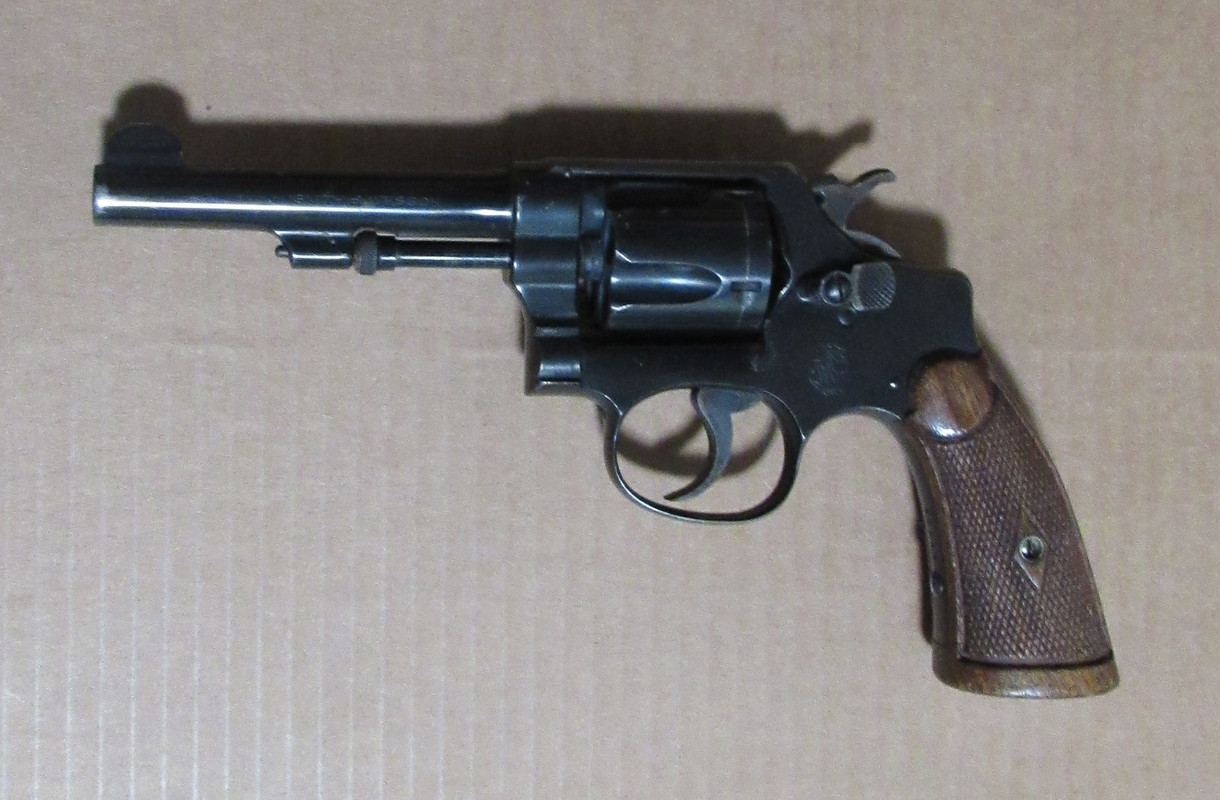 I have to figure out why my S&W forum login no longer works.  Nuts
Both above are going on the market when I have time to deal with guessing on price and dealing with it

Jack H




Posts

: 2613


Join date

: 2011-06-10


Age

: 74


Location

: Oregon



A rather inexpensive solution. Does not modify your collectable. For ammo use HBWC from zero or Magnus or 158gr RN from Magtech. That ammo is pure lead and will expand base to fill .361 barrel.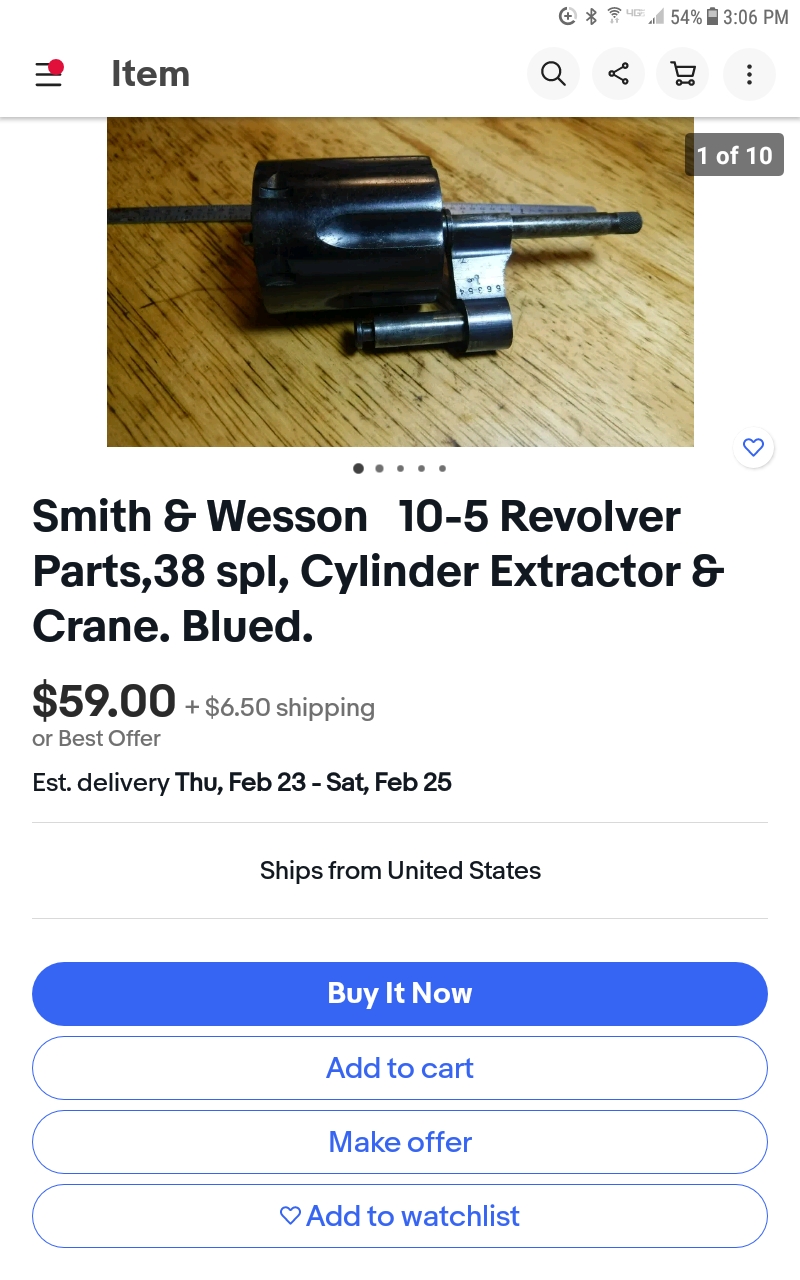 LenV




Posts

: 4637


Join date

: 2014-01-24


Age

: 73


Location

: Oregon



Or, this one. Says 38 special but would call/message to be sure.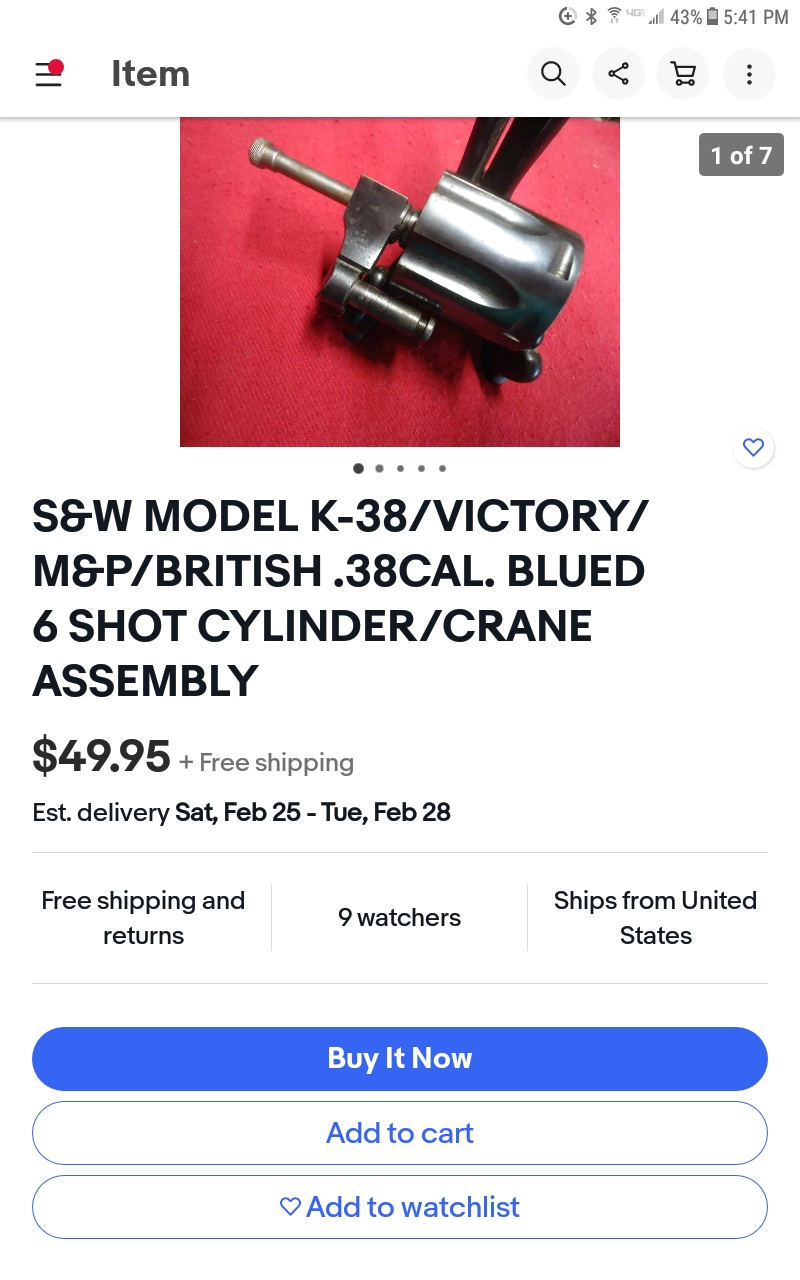 LenV




Posts

: 4637


Join date

: 2014-01-24


Age

: 73


Location

: Oregon



---
Permissions in this forum:
You
cannot
reply to topics in this forum