Page 3 of 3 •
1, 2, 3
First topic message reminder :

I just ordered mine, thanks

orpheoet




Posts

: 875


Join date

: 2014-07-29


Age

: 52


Location

: Berea, Oh



---
I don't know that it matters but my box of 2k say 0.358. 

orpheoet




Posts

: 875


Join date

: 2014-07-29


Age

: 52


Location

: Berea, Oh



yeah, remington doesn't want to scare anyone.

 there actually bigger.

and as always, bigger is better.

james r chapman

Admin




Posts

: 4068


Join date

: 2012-01-31


Age

: 71


Location

: HELL, Michigan



We'll today I received my order of Remington 148 Wadcutters. I bought them in 100 lots. They were packaged in the blue Midway boxes. Measured a couple and most were at .360. I wish I could load up some pics, but my file shows it's too large. They seem slippery and are all black. I can send pics if you request through email.

Victor Reyes




Posts

: 25


Join date

: 2016-09-17


Age

: 46


Location

: LAREDO, TX



Just loaded 50 with the new lube and the mess in seating and crimping die is reduced by 90%, about as clean as the Zeros. Right now I'm using 2.5 - 2.6 gr of bullseye with 1.220" OAL for 1911 and revolver. Slightly snappier than my previous favorite load of 2.6 gr of Red Dot or Promo powder.

lalka686




Posts

: 24


Join date

: 2014-12-17


Location

: Lake Zurich IL.



Maybe it is just me but this was my second trip to the range with the new Remington wc's and again I shot tighter groups than I have with both zero's and precision delta's.

rebs




Posts

: 271


Join date

: 2015-02-11



I just compared Magnus, Remington and Zero bullets, I'm surprised how different they are. Remington has much thicker skirt, and the middle dome-shaped part is higher than the edge. Not sure if it has any impact on ballistics (but something tells me it does).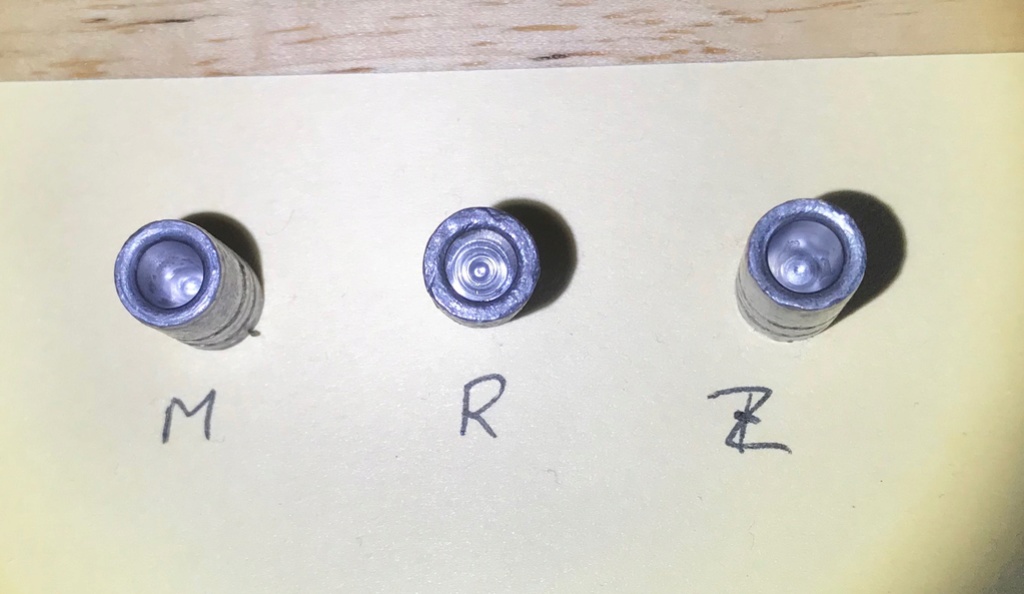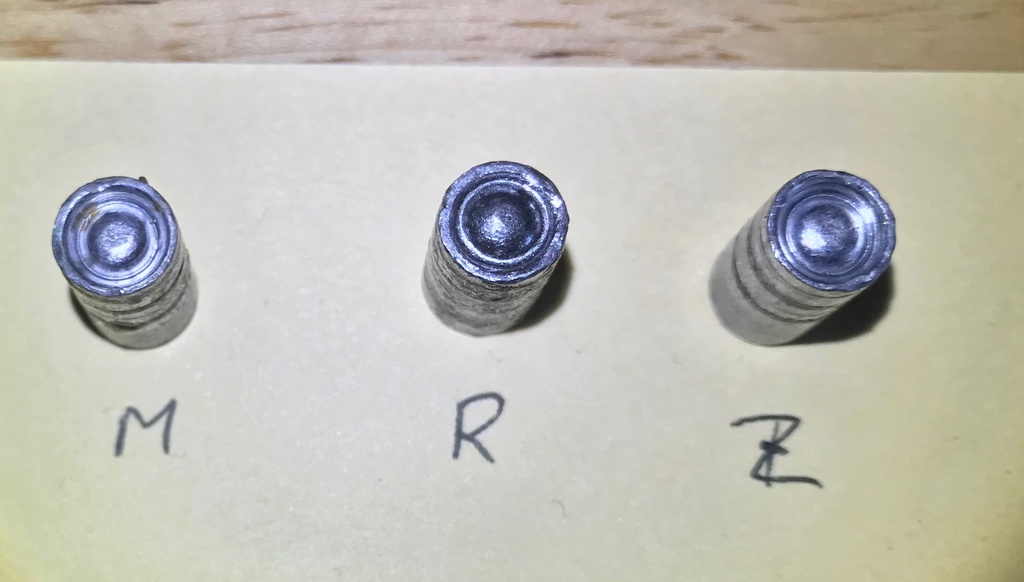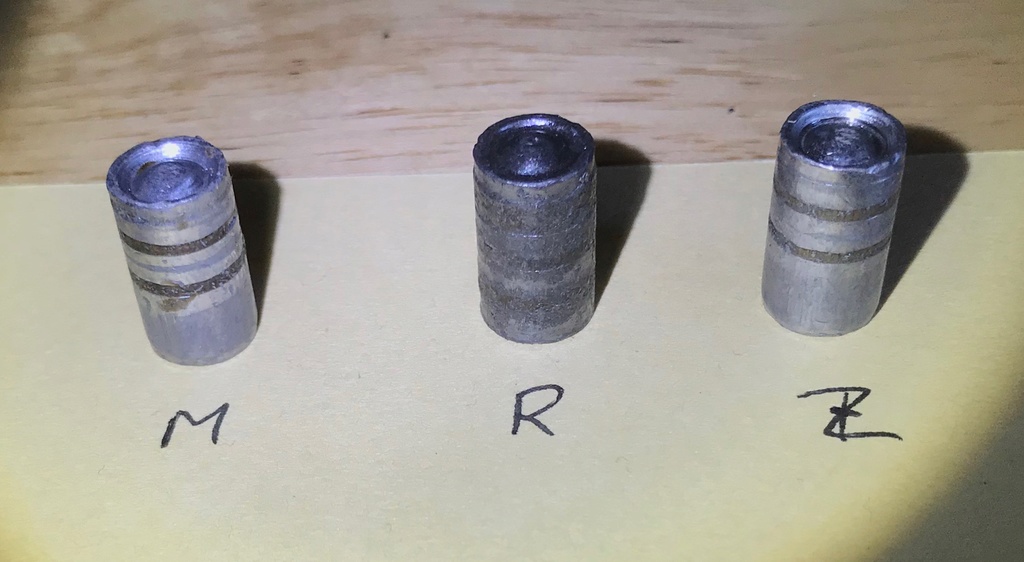 I know this is an old thread but where could I purchase Remington 148 gr HBWC bullets...Midway indicates they are discontinued.

Upper40




Posts

: 20


Join date

: 2019-09-06



 Unfortunately Remington has stated they are out of production BUT they did make a couple of runs after that announcement so maybe it's very "limited" production.  I'd suggest if you see them don't hesitate and buy what you think you will need for the next several years.

dronning




Posts

: 2526


Join date

: 2013-03-20


Age

: 66


Location

: Lakeville, MN



Page 3 of 3 •
1, 2, 3
---
Permissions in this forum:
You
cannot
reply to topics in this forum