I am a newer shooter interested in getting into a bullseye league.  I have begun to acquire some equipment which so far consists of a Pachmayr box with Gil Hebard adjustable scope mount as well as an old Bushnell SpaceMaster scope (rebadged Kowa TS-1).  The scope does not have a mounting base on it and I am wondering before I try to re-invent the wheel, if there is a ring with a threaded base that could be attached to the scope body?

Thanks,
Scott

Sefuller




Posts

: 3


Join date

: 2021-09-21



Doesn't the scope have a threaded hole and the Hebard mount a plastic knob with a threaded bolt to fit the scope?  Have an old 20x Spacemaster as well and it has a threaded hole.  But my box has a Pachmayr mount that uses a metal hose clamp / ring.

RodJ




Posts

: 241


Join date

: 2021-06-26



No threaded hole in this one unfortunately. That would have simplified things!

Sefuller




Posts

: 3


Join date

: 2021-09-21



A million years ago we used hose clamps. Today there are better choices.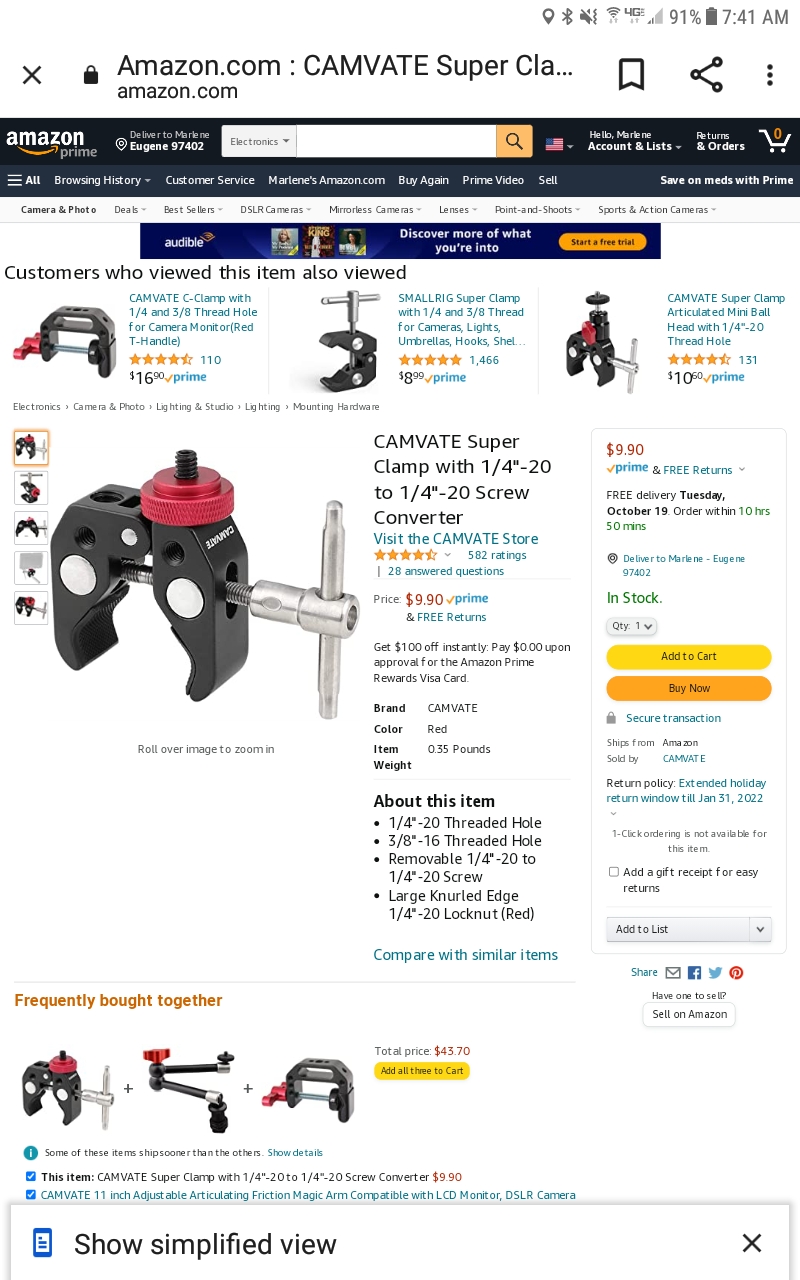 LenV




Posts

: 4511


Join date

: 2014-01-24


Age

: 72


Location

: Oregon



Would this work or be adapted to fit? https://ads.midwayusa.com/product/1023961139?pid=706432&utm_medium=shopping&utm_source=google&utm_campaign=Optics+-+Spotting+Scopes&utm_content=706432&gclid=EAIaIQobChMIkOXi55XU8wIVcWxvBB2zBgEWEAQYAiABEgLBv_D_BwE

You might also consider something like this that you could use epoxy putty to stick to your scope. I've used epoxy putty on a lot of things, including sticking directly on steel, and it holds very well. https://www.youtube.com/watch?v=hBpOIamr1Tw

BE Mike




Posts

: 2074


Join date

: 2011-07-29


Location

: Indiana



Here's a thought.  Get one of these. 

https://www.creedmoorsports.com/product/creedmoor-spotting-scope-mount-saver/Scope-and-Stand-Accessories

Put a small piece of rubber (old bike tire inner tube) underneath the doodad so it doesn't slip on the scope surface. Then hose clamp it to the scope.  Looks like there's enough room to get a hose clamp on it and have a hole or two exposed for the Hebard.  

If there's no flat surface on the scope you can use some epoxy putty and bed the adapter into it. Use release agent (Pam cooking spray works) on the scope body and then the epoxy won't stick, you just made yourself a curved support.  Oh, and definitely put tape on the adapter BEFORE bedding it in epoxy.


Better yet, trade me your Hebard for my Pachmayr scope mount. :-)

RodJ




Posts

: 241


Join date

: 2021-06-26



Similar topics
---
Permissions in this forum:
You
cannot
reply to topics in this forum