My high school shooting coach (he taught me NRA Highpower Rifle & Smallbore Rifle) is 83 years old, and in not so great health, and slowly liquidating his gun collection because his only kid, a son, has no interest in guns. My coach shot all types of competition, but his true love was Bullseye pistol, which he was very good at…Distinguished High Master, etc.
After many years of USPSA I am starting Bullseye this fall and am excited to get his first year S&W 41, with extendable front sight (barrel is not the one originally shipped with pistol in 1958) for $900 shipped. My coach has offered to sell me his Clark longslide 45, but no price has been discussed yet, and he can't send me a picture. He said he has eighteen 1911 45's to sell, all set up for Bullseye and the worse one shoots 3" 50 yard groups with a Ransom Rest. He was the kind of guy who had every gun perfectly tuned, but used them, so finish wear is to be expected.
He lives 500 miles away, and I drove up to see him last year (we've kept in touch over the past 30+ years), but I can't easily get up there this year. He was a great influence in my life, and I'd love to have a few of his guns to remember him by, but at the same time want to make a wise decision because I am much more of a shooter than a collector. My questions are:
I'm used to finely crafted custom 1911's and am concerned these older BE pistols will somehow feel unrefined to me, but maybe that doesn't even matter because his guns shoot very well. Thoughts?


What is a reasonable price for a Clark longslide these days?


Would it be smarter to snag one of his 5" 1911's? I have owned a number of 5" Gov't models, but never a longslide. I guess I'm trying to figure out how desirable these longslides are in 2022, and if it's what I want.


Would a Hardball 1911 be better because it seems like it would be able to accommodate a wider range of ammo? I very much dislike the idea of owning a 1911 that has a sight rib that cannot handle stout loads.


Appreciate any advice.

Blazin




Posts

: 9


Join date

: 2022-03-18



Greetings,

The "LongSlide" limits you to NRA CenterFire and 45 matches. Also a good tool to develop your upper body strength and follow through.

The 5" pistols, without ribs or Dots, enable you to shoot the NRA course and the CMP Service Pistol events.

Cheers,

Dave

fc60




Posts

: 1159


Join date

: 2011-06-11


Location

: South Prairie, WA 98385



Hello Blazin,

A longslide (6") M1911 is not a gun for a novice or some one learning to shoot bullseye.  They are unforgiving and require good, i. e. well established, technique.  If available, try for one of his standard length models.  If you don't like being constrained to milder loads, get the hardball gun and adjust the springs, as needed, for the loads you are using at that time.  

Jim

spursnguns




Posts

: 567


Join date

: 2013-01-04


Age

: 64


Location

: Gilroy, California



Blazin,

  A 5" model would be a better choice for someone starting out in the sport.  6" guns are harder to shoot well and require strength and good follow through.  A gun built for hardball can in fact be used for both conventional bullseye and service pistol so one of those can be a good choice.  As your mentor shows you though that there are different tools for different uses so a purpose built wadgun would probably be best if your goal is to just shoot bullseye matches.  One of each would be the best but not sure if you can pull that off in this situation so let your end use be your guide.

Good luck.
John

John Dervis




Posts

: 254


Join date

: 2012-08-29


Age

: 53


Location

: Sheridan, Il.



Appreciate all the advice!

Blazin




Posts

: 9


Join date

: 2022-03-18



There isn't really a wrong answer here. Clark Sr made some profoundly good performing pistols. The long heavy slide is indeed a challenge to master but the short rib long slide is a really comfortable pistol to wield. He probably has a Shockey or Giles…maybe a Chow or Dinan among his collection. So many superb choices.
A hardball gun will indeed afford the most versatile platform. It's trigger weight is 4lb. Wadcutter guns that are not built for heavy loads like hardball will enable light loads and will generally have lighter triggers. Thus you may find such an advantage and shoot higher scores.
Speaking for myself, I own both and believe that is the best way to go. If I could only own 1, it would definitely be the hardball gun. In bullseye, multipurpose pistols are rare. Stick with the best shooter for each discipline and have a superlative ready for any match.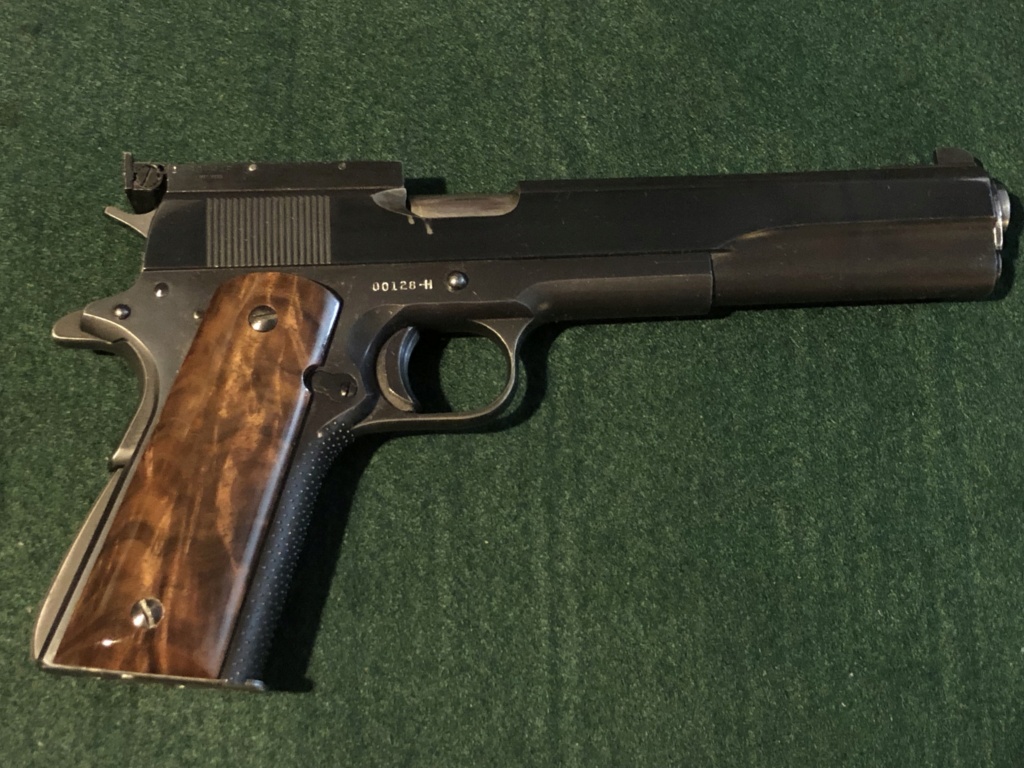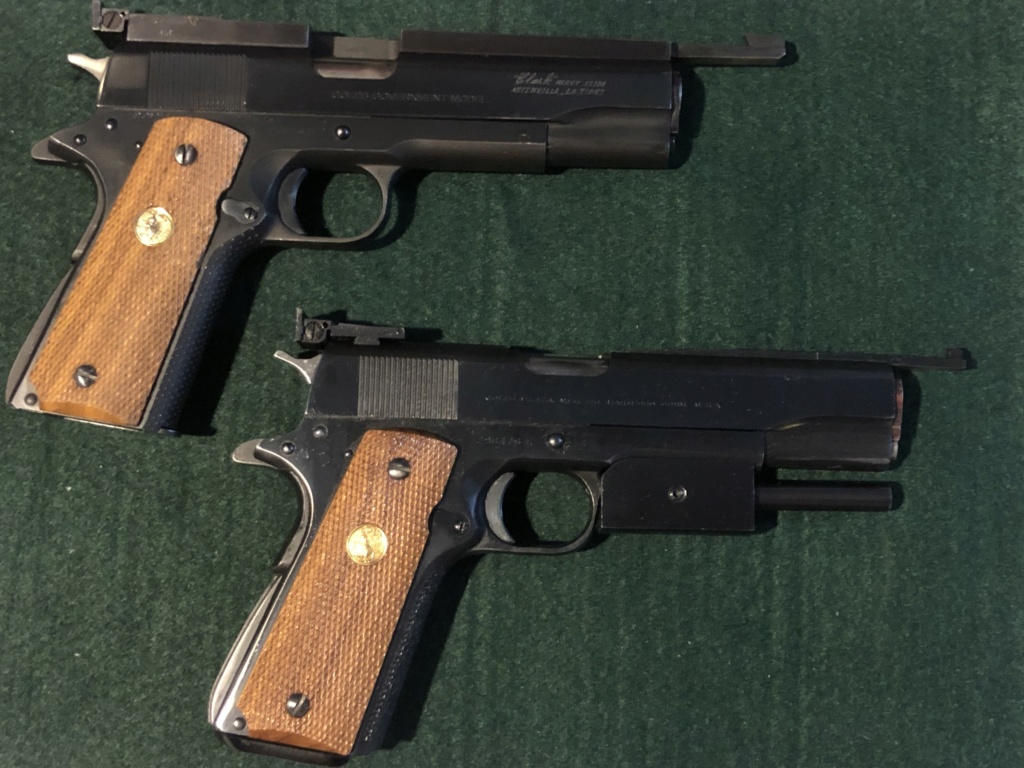 Drawman623




Posts

: 50


Join date

: 2021-11-28



SingleActionAndrew and Blazin like this post

Drawman623




Posts

: 50


Join date

: 2021-11-28



SingleActionAndrew and Blazin like this post
Similar topics
---
Permissions in this forum:
You
cannot
reply to topics in this forum