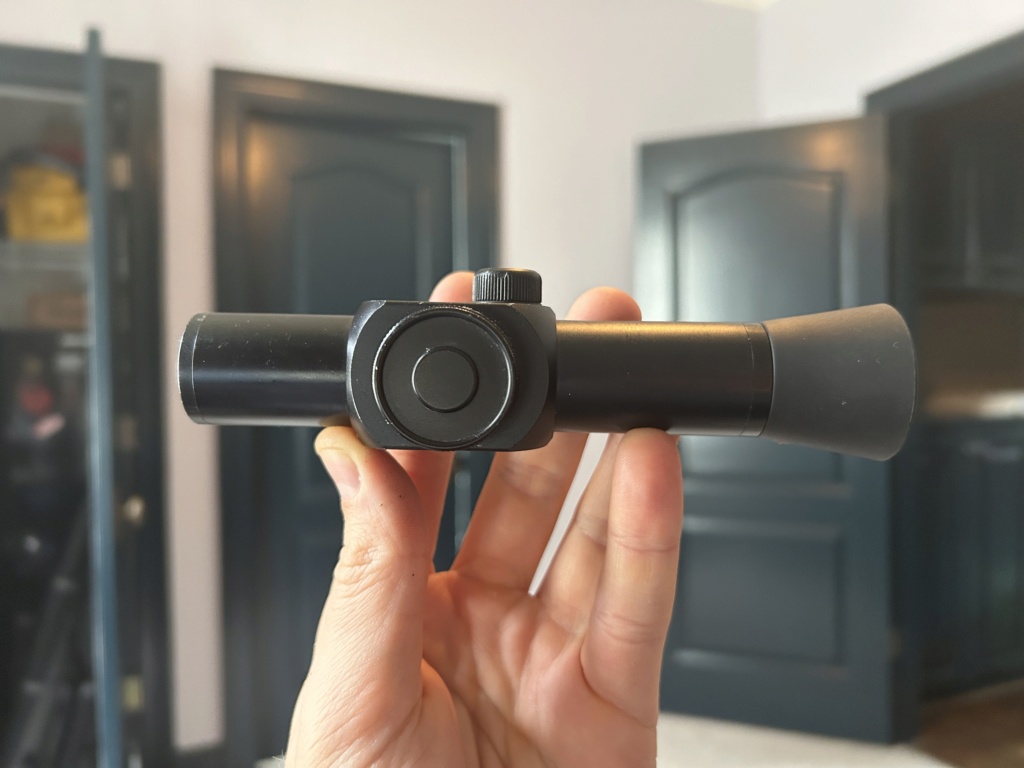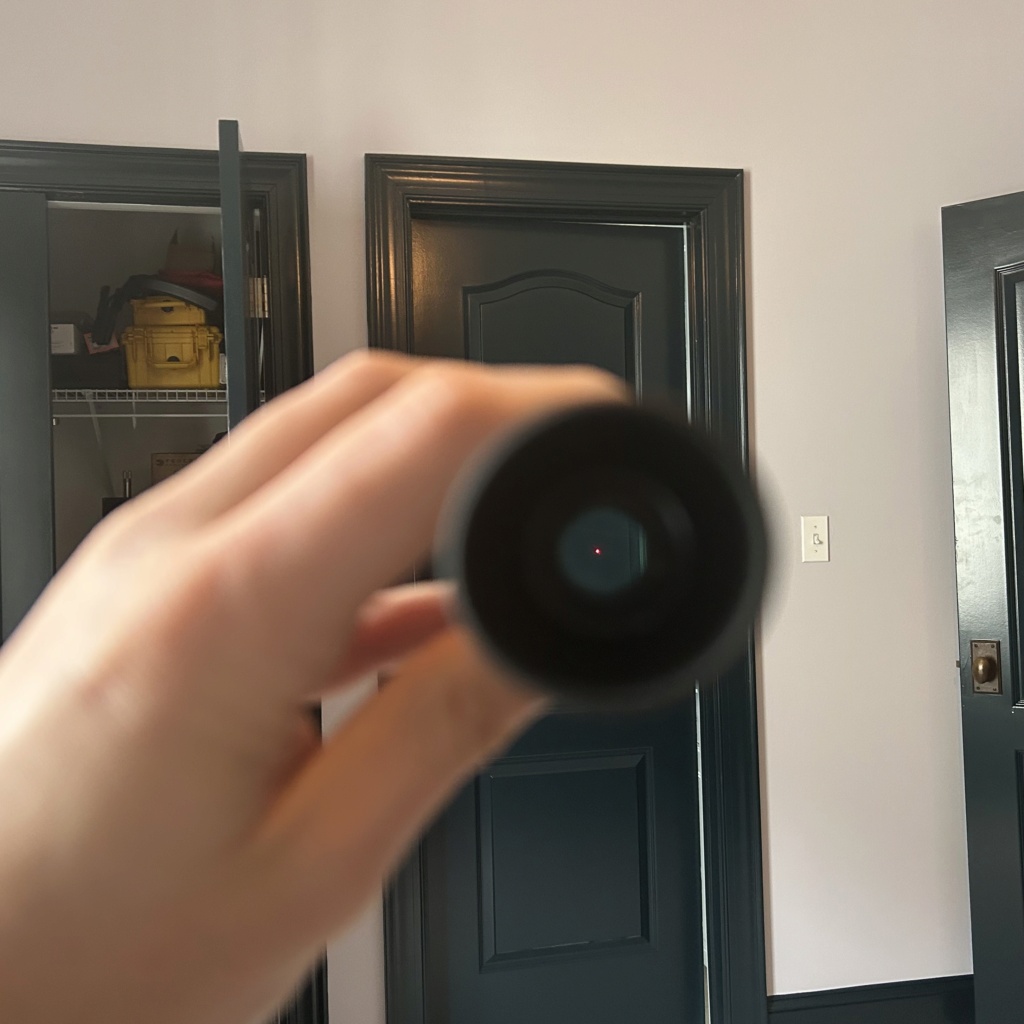 Has anyone seen this sight before?  It is a 1" tube red dot, 2032 battery, 0-to-7 rheostat, knurled unmarked battery cover, click adjustable turrets, rubber eyepiece, and it appears to be a 6 or 8 MOA dot (slightly larger than my 5 MOA ProPoints and much larger than my 2 MOA UltraDots). 
No markings or engravings of any kind on the optic body except for a worn… something by the windage turret.  It looks like the top corner of an M or N in a block lettering style, possibly a stylized A. 
It has less parallax than my ProPoints, about the same as my UltraDots.  It will probably end up in a .22, but it would be neat to know what it was.  The battery cover is probably the only distinctive feature about it.  My guess is it's a Chinese clone of something from the '90s, but that's a complete uneducated guess from me.

JRV




Posts

: 70


Join date

: 2022-04-03



I have an old dot.  Looks a lot like 1" Ultradot.  But the name might be Laseraim.  It has an attachment on top of the battery turret called a Pulsepoint.  It makes the dot blink at variable rate.  It does have a Japan sticker on it

Jack H




Posts

: 2597


Join date

: 2011-06-10



I have found pictures of the LaserAim Illusion red dots online, and that looks to be this model. The turret covers, rheostat, and battery cover match a couple online images of LaserAim Illusions, and the sights were branded exclusively with decals, which explains the lack of engraving.

From the few forum posts that mention these, they were imported from Japan, possibly by a company that later imported the budget BSA branded optics. There are a couple threads favorably discussing their use and durability on .357 and .44 Mag revolvers.

Thanks, Jack! Mystery solved.

JRV




Posts

: 70


Join date

: 2022-04-03



Ultradot adjust caps, battery cover, extend tubes and end ring, polarizer, and rubber eye cone ALL fit on the Laseraim.

Jack H




Posts

: 2597


Join date

: 2011-06-10



Similar topics
---
Permissions in this forum:
You
cannot
reply to topics in this forum