Anyone ever hear of a brass muzzle brake for a model 41? It looks like it would fit on the 41 but wouldn't really do much. It almost looks like some ones attempt to add weight. It is certainly interesting looking.
http://www.ebay.com/itm/S-W-Smith-Wesson-Model-41-Brass-Muzzle-Break-Hard-To-Find-Gun-Parts/401386341450?_trkparms=aid%3D777003%26algo%3DDISCL.MBE%26ao%3D1%26asc%3D45729%26meid%3D903cbaf7f0a44d25a249c20331d1ffdf%26pid%3D100013%26rk%3D6%26rkt%3D10%26sd%3D162628056441&_trksid=p2047675.c100013.m1986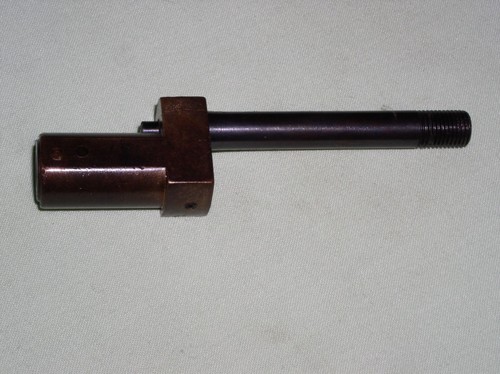 LenV




Posts

: 4627


Join date

: 2014-01-24


Age

: 73


Location

: Oregon



It looks like an unfinished muzzle break project with those odd holes in the side.  The fact that it's made of brass does suggest the desire to add weight.

TargetShooter27




Posts

: 34


Join date

: 2013-02-05



I saw that one and just thought it was homemade

jglenn21




Posts

: 2510


Join date

: 2015-04-07


Age

: 75


Location

: monroe , ga



---
Permissions in this forum:
You
cannot
reply to topics in this forum