I've been looking for a used Caspian frame on GB to put another 22 conversion on.
A few weeks ago a magazine seller posted a complete Caspian frame with a Marvel conversion and Accudot on it.
I thought it was a checkered front strap frame from the pics and I didn't ask. It has on of the Wilson stamped steel wrap  things.
After watching it for a week, I finally caved and bid on it.
It was a $750 starting bid and I was that only one to take a chance on it.
Made it to the range today and it functions 100% with cci sv, IF you sling shot/pull the slide back and release it, from slide lock it rides over the round.
It seems the notch in the slide is cut wrong and when locked back and insert a loaded mag,
The bolt face is over the rim .75-.100"ish.
The extractor notch is worn into the chamber just a bit, not enough to cause problems yet, but overall very happy with it.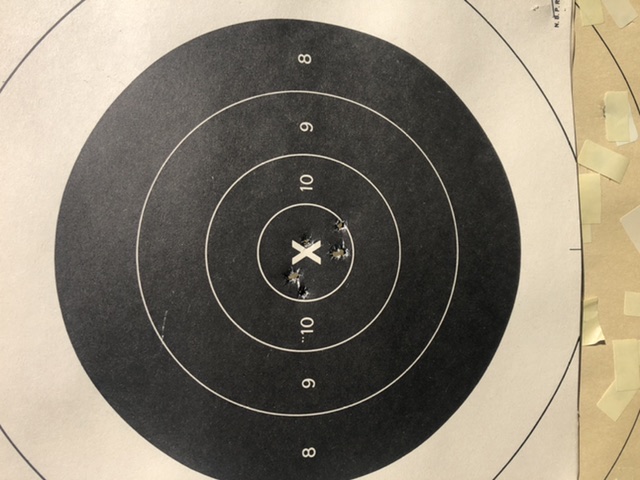 First 6rds propped on the table at 25.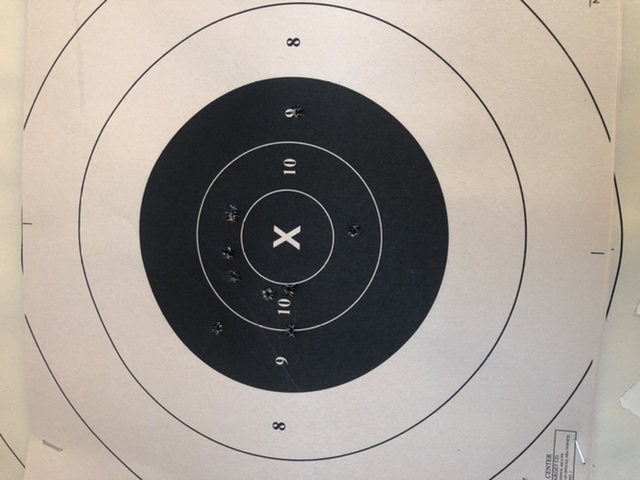 Next 10 at rapid pace.

bmize1




Posts

: 265


Join date

: 2015-05-21


Location

: Central AL



The early thin extractor marvels had that problem of wearing the extractor slot into the chamber. Not much you can do other than shoot it until it becomes an issue.  I've seen some that were pretty nasty looking that still shot fine.. eventually you could get it relined.

jglenn21




Posts

: 2513


Join date

: 2015-04-07


Age

: 75


Location

: monroe , ga



I figured I'd get it relined or just order a new barrel when needed, both about the same price.

This one seems to shoot well and it is going to be a backup, so it might outlast me.

bmize1




Posts

: 265


Join date

: 2015-05-21


Location

: Central AL



Good deals can be found if you are patient. I got a long slide marvel earlier this year in a similar way.

chiz1180




Posts

: 964


Join date

: 2019-05-29



---
Permissions in this forum:
You
cannot
reply to topics in this forum