I'm going to try to complete the Hammer project I started before Perry. I have 5 hammers wire cut from tough material, much stronger than 4140 or other similar alloys.  I'm wondering what main spring the BE shooters are using and possibly why if your willing to explain. Photo is Hammer as cut, material thickness at this time is slightly under 3/8" ground flat on my surface grinder before wire cutting. I plan to grind the blank flat again to insure flatness before doing any other work. I Need to make a few jigs to hold the hammer and plan to use my Jig Borer to bore the holes and possibly complete the safety half-round notch.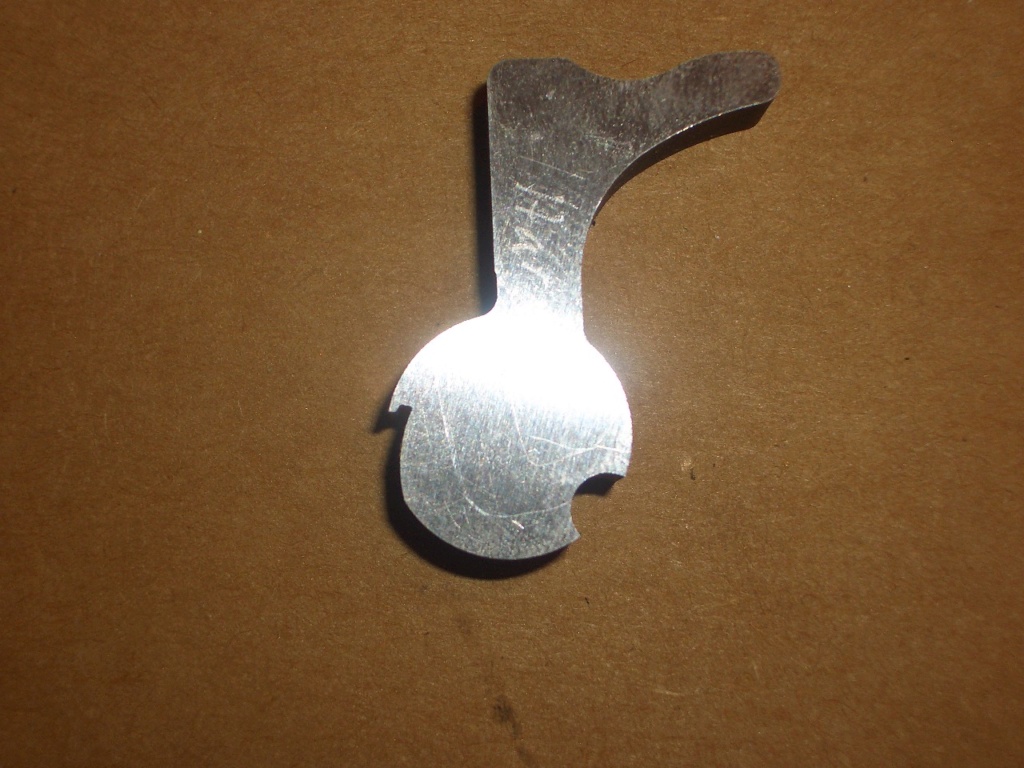 Froneck




Posts

: 1456


Join date

: 2014-04-05


Age

: 76



19 Lb mainspring.  I chose this because I use a Nelson conversion for the .22 and 19 Lbs is what Bob Marvel recommended in his "Functioning Factors" for conversion units paper.  https://www.guntalk-online.com/images/Marvel_Functioning.pdf

I haven't had any problem with light hits using Winchester, CCI, or Federal primers.  I have had occasional light hits with S&B primers but my supply of them is long gone.

ScottB




Posts

: 23


Join date

: 2023-03-20


Location

: Eastern Nebraska



23 lb. in ball gun.

After a time of hardship and malfunctions I now try to keep everything as in the center of the original specifications as possible.

Merick




Posts

: 384


Join date

: 2015-08-13


Location

: Hutchinson Kansas



If you're planning on selling them, have you thought about beavertail safeties that most shooters are using?
Thanks
Beavertail safety will be a lot of work, there are so many available so it wouldn't be worth it. But hammer using extremely hard material, holes done in a Jig Borer and High Standard sear hook cut is not available.
On my 1911 I have a one piece main spring housing and grip safety so safety does not move nor work but a lot of work making.

Froneck




Posts

: 1456


Join date

: 2014-04-05


Age

: 76



I think the 19# craze started with the 22 conversions coming out. Before that I always used factory Colt 23# springs. But that was a long time ago, my memory in this case might be off lol.
Jon

Jon Eulette




Posts

: 4399


Join date

: 2013-04-15


Location

: Southern Kalifornia



#15, 9mm .38 super 
#17, .45
#19, .22 conversion

Allgoodhits




Posts

: 815


Join date

: 2017-09-17


Location

: Northern Virginia



---
Permissions in this forum:
You
cannot
reply to topics in this forum