I posted this question at the Smith and Wesson Forum and thought I would ask it here as well. I recently picked up a 70s-era Model 17 that I find shoots about 8" above point of aim at 25 yds with the rear sight down as far as the adjustment screw will allow. I notice that with the screw bottomed out there is about .025" of space (by feeler gauge) between the frame and the bottom of the rear sight. It's been a while since I've had an adjustable-sight S&W revolver. Shouldn't I be able to lower the rear sight more than that? S&W tells me they're sending along a shipping tag for it, but maybe there's a quicker fix that I can do.

John McCormick




Posts

: 101


Join date

: 2014-06-25


Location

: SW FL



Grind 0.025" off the elevation nut:
You will probably find the best you can get is a 6 o'clock sight picture with a S&W with a stock front sight.

Sa-tevp




Posts

: 404


Join date

: 2013-07-20


Age

: 55


Location

: Georgia



Greetings,

Is it possible the previous owner removed metal from the front sight?

You would need to locate a fellow shooter with a K-22 to compare sights.

Actually, having S&W fix it is not a bad idea.

Cheers,

Dave

fc60




Posts

: 516


Join date

: 2011-06-11


Location

: South Prairie, WA 98385



That would be the upper elevation nut. The bottom one is really a bolt. Front sight blade measures .311 the rear sight body including the leaf measures .405. Mine will bottom all the way to contact and 11 clicks up is a fifty yard zero with a center hold. Picture of rear sight looks like I missed the spot but calipers were locked and just held there to show where I measured.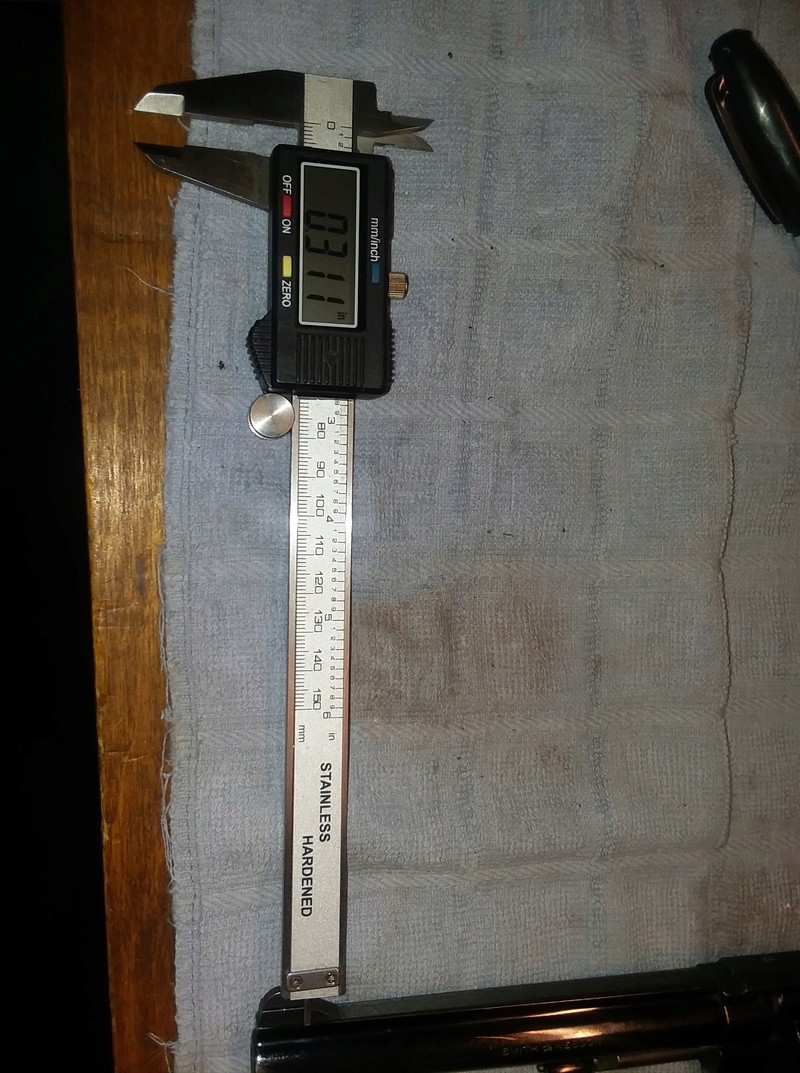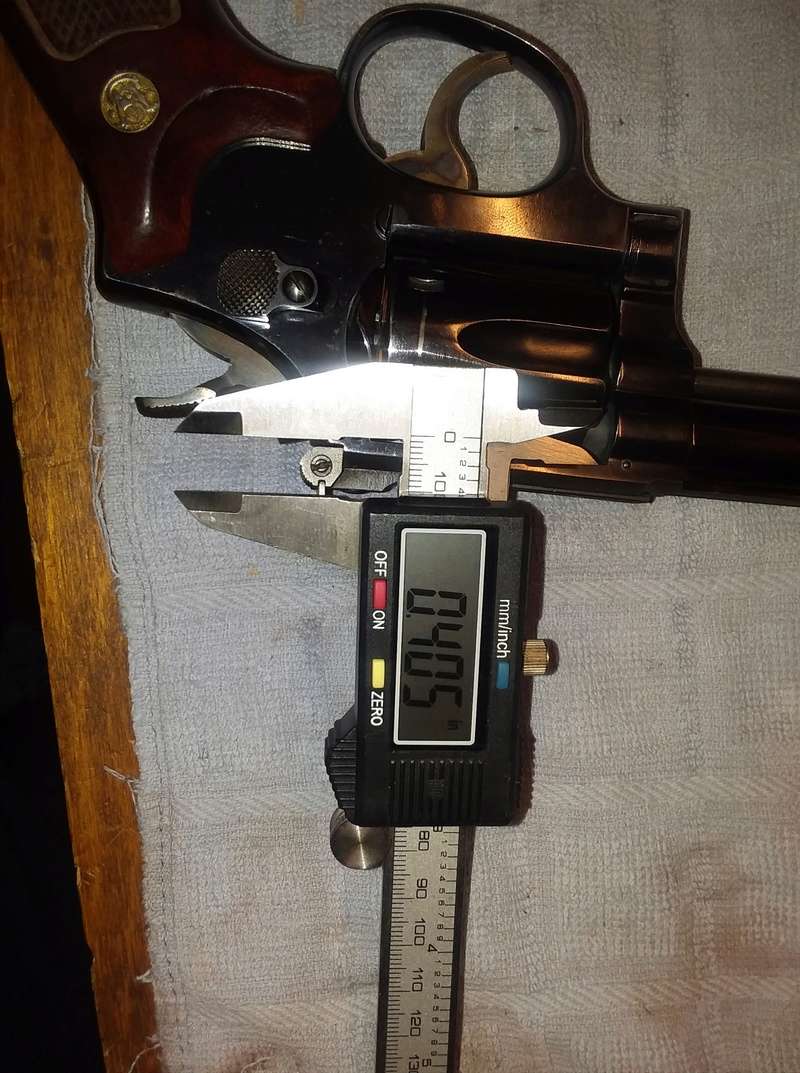 LenV




Posts

: 3376


Join date

: 2014-01-24


Age

: 69


Location

: Oregon



Doesn't look like anyone cut the front sight down. The gun was essentially as-new when I got it. Nice smooth action, .004 B/C gap, tight chambers. Thanks for the photos, the last of which is perfect evidence of what is wrong with mine. S&W says they'll take care of it.

John McCormick




Posts

: 101


Join date

: 2014-06-25


Location

: SW FL




---
Permissions in this forum:
You
cannot
reply to topics in this forum