I see these for sale all the time. One of my guns has one.

Would someone be so kind as to teach me what the advantages and disadvantages are?

I've been told the point is to make the trigger feel lighter by creating more contact area with the finger. Some change the trigger geometry from curved to straight. I've also read that they may be detrimental for rapid fire, though it's not clear why. Are people really removing them between slow fire and timed/rapid fire stages?

I searched the forum but while I found about 80 posts in commercial row, I didn't see anything educational about them.

Thank you.

pgg




Posts

: 32


Join date

: 2015-11-21



I thought that they went out with "high buckle shoes". Goes to show you how up to date I am.

Gary Wells




Posts

: 356


Join date

: 2015-09-07



They spread the contact. We don't take them off between SF and sustained fire. I wish I had some for my other pistols but at least I have them on my 4lb triggers.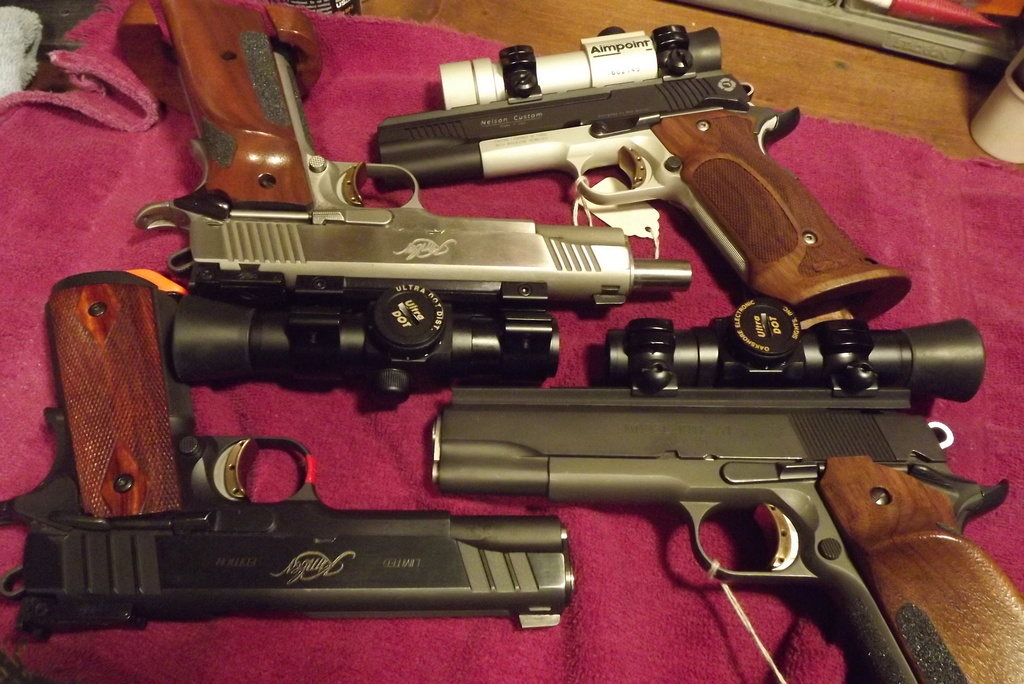 LenV




Posts

: 3379


Join date

: 2014-01-24


Age

: 69


Location

: Oregon



If you are ever going to holster the pistol, don't have a trigger shoe that is anywhere near the width of the trigger guard.

NuJudge




Posts

: 97


Join date

: 2011-09-22


Age

: 61


Location

: SE Michigan



My Froenek shoes seem to lighten the pull, an illusion, but it feels good.  Would not have a pistol without one.

Bigtrout




Posts

: 293


Join date

: 2015-06-21


Age

: 78


Location

: Richmond, VT



It makes the trigger feel lighter, even though it really isn't.  Might help you out with "chicken finger".  Easier for consistent finger placement.  Drawbacks - You could get lulled into easing up on your grip because the trigger feels lighter which can wreak havoc on your scores.  They can fall off in the middle of a match if not properly secured, so then you have a harder feeling trigger pull that you're not used to.  That'll mess with your head and scores. 

I use them on my wadgun.  Had one on my service pistol, but it didn't seem to help me.

oldsalt444




Posts

: 137


Join date

: 2011-10-26


Location

: Commiefornia



This-  
They can fall off in the middle of a match.

243winxb




Posts

: 251


Join date

: 2013-12-01


Age

: 74


Location

: USA




---
Permissions in this forum:
You
cannot
reply to topics in this forum