I have 2 questions that have been on my mind. I know to dry fire my centerfire is quite ok and have been doing so. However I have been told/read several time it is not ok with rimfires. Can something soft be placed in the bullet slot?

2nd question, after falling in love with 1911 triggers after my 1st 1911 and shooting mostly 1911's since, I recently revisited some older pistols I had with roll triggers and as a more experienced shooter,  lo and behold I think I may like them better. Is it possible to have a roll trigger for a 1911, or is that why some choose the different guns like the S&W or Pardini, etc?

Thanks in advance.

chiltech500




Posts

: 70


Join date

: 2014-03-23


Location

: N of Bethlehem PA



For dryfiring a .22 place a blue plastic wall anchor in the chamber.  The rim is about the same size as a .22 rim and it will cushion your firing pin.  Trim one edge off and insert the anchor so the trimmed part goes where the extractor would go.  That will make it so the anchor stays in place when you recock.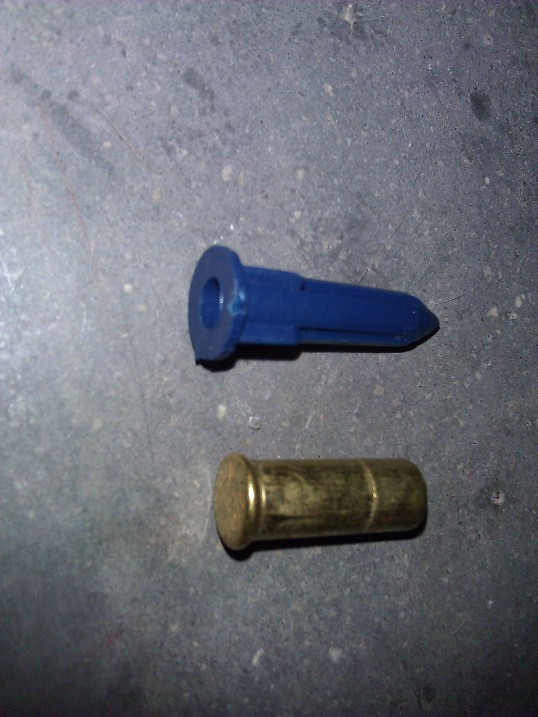 You can absolutely get a roll trigger in a 1911.  KC Crawford (who advertises on this forum) is one of the best at making a nice, long roll trigger for 1911s and he makes a "drop in" kit so you could install one in your own gun. http://kcskustomcreations.com/

Rob Kovach

Admin




Posts

: 2702


Join date

: 2011-06-13


Age

: 44


Location

: Brooklyn, WI



These guys sell a drop in roll trigger for $200 shipped.  Do not know anything about them.
http://tonybrong.blogspot.com/2014/05/now-available-battle-axe.html
Thanks gents - the pic helps a lot.

chiltech500




Posts

: 70


Join date

: 2014-03-23


Location

: N of Bethlehem PA



ChipEck's link is about KC's roll trigger kit.

Rob Kovach

Admin




Posts

: 2702


Join date

: 2011-06-13


Age

: 44


Location

: Brooklyn, WI




---
Permissions in this forum:
You
cannot
reply to topics in this forum